What Joe Cocker Really Thought About John Belushi's Famous Impersonation Of Him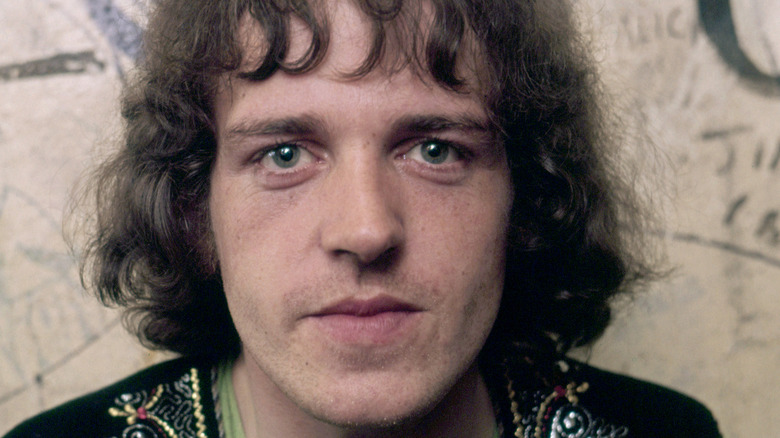 Icon And Image/Getty Images
Sometimes an impersonation of a celebrity or public figure can become just as well known as the actual celebrity. This is true for multiple public figures of whom cast members on "Saturday Night Live" impersonate. "Saturday Night Live" has had sketches featuring everyone from politicians to actors to musicians. Throughout the show's nearly 50 years on television, cast members past and present have received praise from viewers and critics alike. In fact, Alec Baldwin won an Emmy for outstanding supporting actor in a comedy series for his portrayal of former President Donald Trump. Other impression favorites include Tina Fey as Sarah Palin and Dana Carvey as Bob Dylan.
How public figures feel about impressions done of them varies person to person. However, some reveal a healthy sense of humor of their own when confronted with a comedic impersonation. Some celebrities have even joined their "Saturday Night Live" counterparts live on air. 
John Belushi impersonated Joe Cocker on Saturday Night Live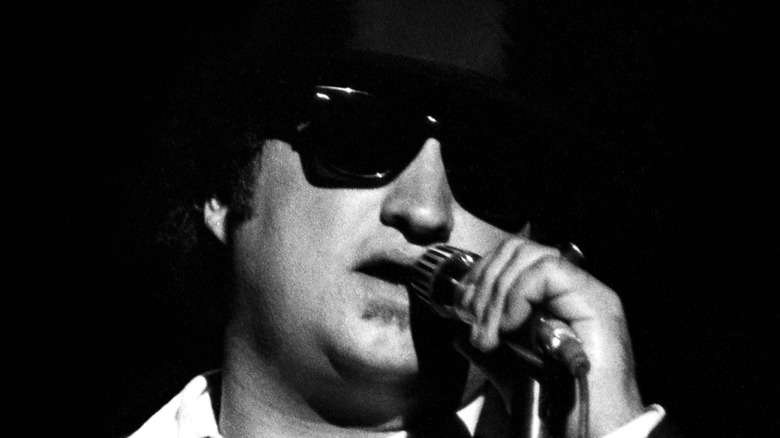 Icon And Image/Getty Images
One of the stand-outs of the original "Saturday Night Live" cast in 1975 was John Belushi. His physical comedy and versatility served as a blueprint for future cast members like Chris Farley. Belushi was already well established on the improvisational comedy scene before Saturday Night Live's inaugural season in 1975. By then, he had already been involved with The Second City and National Lampoon with fellow future "SNL" castmate Chevy Chase. On "Saturday Night Live," he brought characters to life and impersonated multiple real-life people, even Elizabeth Taylor. Rolling Stone declared that in the show's history, Belushi was "the most important cast member."
Another famous impression done by Belushi was British rock and blues singer Joe Cocker. Cocker rose to fame in the United Kingdom during the late 1960s and crossed the pond in a big way with a Woodstock performance that included his rendition of "With a Little Help From My Friends" by The Beatles.
Joe Cocker joined John Belushi for a duet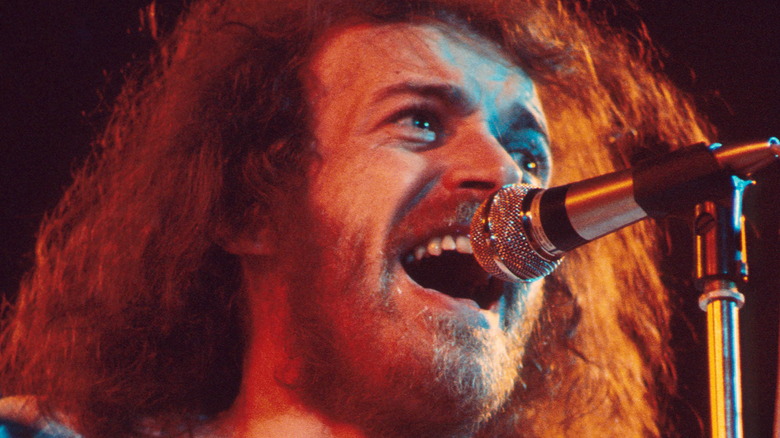 Michael Putland/Getty Images
John Belushi performed his impersonation of Joe Cocker on "Saturday Night Live" simply because the show had not booked a musical guest for an upcoming episode. Rob Reiner hosted that episode and suggested that Belushi could perform as Cocker instead, having seen his spot-on impression when the two worked together on "National Lampoon's Lemmings." Belushi's performance was a hit. Not only did his voice sound incredibly similar to Cocker's, but his stage movements resembled his as well. At first, Cocker was not aware of Belushi's performance. Someone even told him that he should sue because of it (per Rare).
Cocker took quite the opposite approach to Belushi and "Saturday Night Live." Ultimate Classic Rock explained that in October of 1976, Cocker joined Belushi on "Saturday Night Live" for a duet of "Feelin' Alright." Cocker found Belushi's impression "quite amusing." Belushi, however, remained coy about the duet, avoiding a question about it a few years later. Still in this case, mimicry really is the sincerest form of flattery.