How Much Was Tony Sirico Worth When He Died?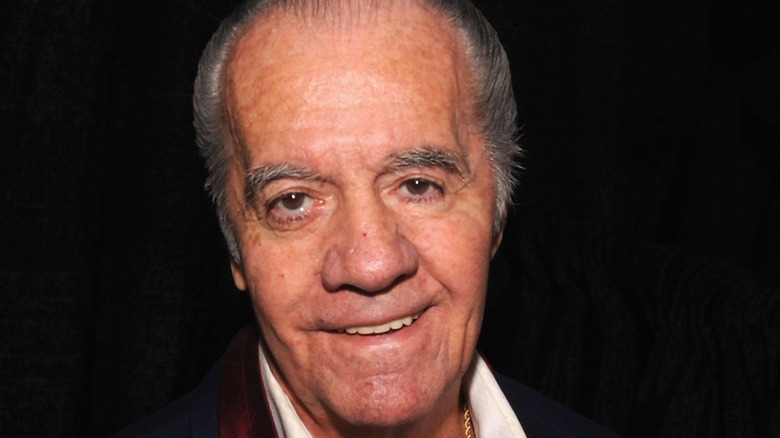 Bobby Bank/Getty Images
Leaving behind a long-standing acting career, legendary mob actor Tony Sirico died in July 2022 (via NBC News). Sirico delighted audiences for decades with his portrayals of tough-guy characters, like the unforgettable Paulie Walnuts in "The Sopranos" or Tony Stacks in "Goodfellas" (via IMDb). 
The actor played his first role in 1977, and continued acting until his death, with some of his final roles being "Respect the Jux" and "Dem Tinseltown Homiez, the Hollywood Guys," along with a handful of still-unreleased films. Per Uproxx, Sirico was arrested for the first time at 7 years old, and throughout his life, Sirico was arrested numerous times for committing robberies or for felony weapons possession. He spent lots of time around actual mob members and gangsters, and these experiences helped form own his gritty mobster characters. He and "The Sopranos" star Vincent Pastore formed the "Gangster's Actors Guild," playing as many mob character roles as they could find.
Celebrity Networth reports that Sirico's big break came in 1999, when he was 55 years old. The actor had been living at his mother's house and sleeping in her living room, but "The Sopranos" was the turning point that made Sirico a household name. According to Uproxx, Sirico would tell "The Sopranos" writers crazy mobster tales from his own life, and they would write them into the show. His character Paulie Walnuts was a breakaway success. 
Tony Sirico made $200,000 per episode of The Sopranos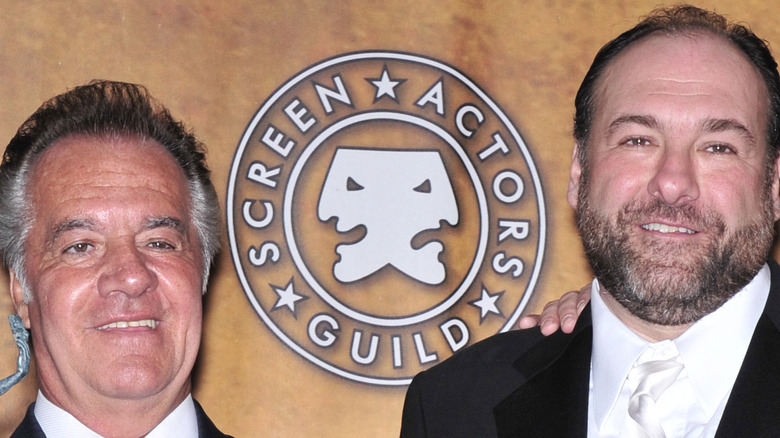 Featureflash Photo Agency/Shutterstock
With the success of "The Sopranos," Tony Sirico earned between $20,000 to $30,000 per episode in the early 2000s,  Entertainment Weekly reports. After he and other "Sopranos" actors requested raises, Sirico began earning an impressive $200,000 per episode — more than almost any other cast member (via Backstage).
In Touch Weekly reports that Sirico wasn't just an actor, but had also previously served in the Army. In addition, he launched his own cologne line called "Paolo Per Uomo" in 2008. The cologne sold for $64 a bottle, according to Daily News, and the name meant "Paul For Men" in Italian, a nod to his famous character Paulie Walnuts.
Celebrity Networth reports that Sirico's years of dedication to his career definitely paid off — he had an $8 million net worth when he died on July 8, 2022. His funeral will be held at Basilica of Regina Pacis in Brooklyn on July 13, and will also be live-streamed for any fans who want to watch virtually (via SI Live).