Larene Austin's Motive For Murdering LaNell Barsock Explained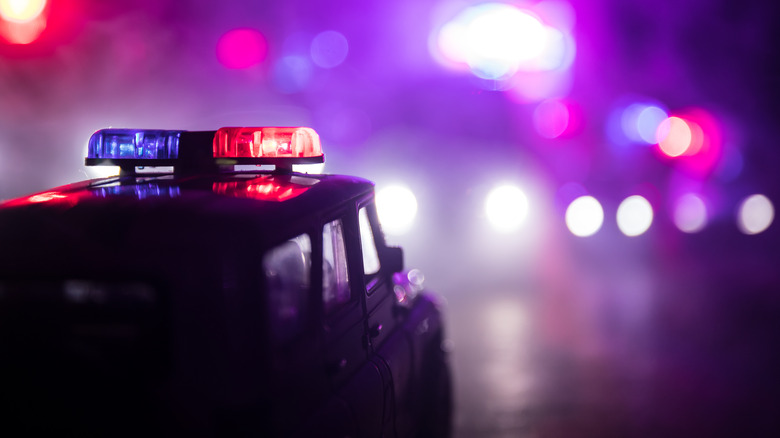 zef art/Shutterstock
LaNell Barsock was just 29 years old when she tragically died at the hands of 33-year-old Larene Austin — a person she considered a friend, according to The Los Angeles Times. On June 16, 2012, Austin shot Barsock point-blank and then tried to hide the truth from police for as long as she could.
LaNell Barsock was a licensed vocational nurse who lived in Palmdale, California (via True Crime Daily) In 2012, she was dating two different men, and she also connected with Larene Austin through Craigslist. The two began an open romantic relationship that moved quickly (via Spiky TV). Austin claimed she wanted to move in with Barsock after just a few weeks of dating. Austin had been having financial problems, and found herself deep in debt with no employment. 
So, when Barsock broke up with her, Austin wanted revenge. As she was sewing a weave into her ex-girlfriend's hair one day, Austin held up a pillow to muffle the noise, and shot Barsock with a 9-millimeter gun (via True Crime Daily).
Larene Austin blamed LaNell Barsock's boyfriend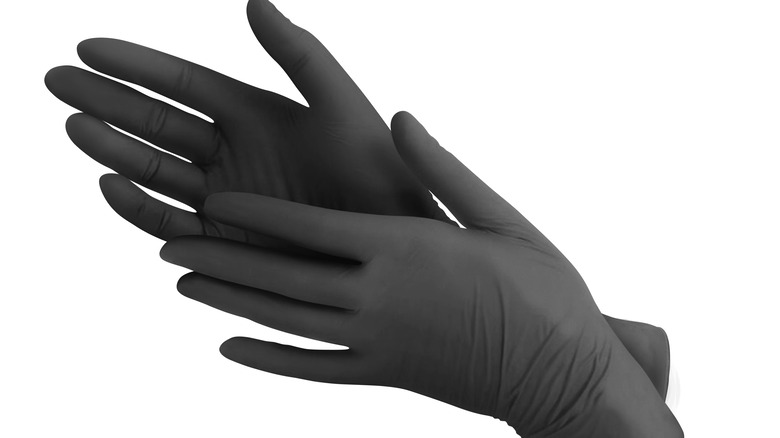 Med_Ved/Shutterstock
Larene Austin's plan appeared to be trying to place LaNell Barsock's body into her car before stealing her valuables and hiding her ex's remains in the desert (via True Crime Daily). But, when Austin wasn't able to move the body, she instead blamed Louis Bonheuer, one of Barsock's boyfriends. She wrote a note that was supposed to be from Barsock, which read, "Dear Louis, I am leaving you for another guy that I've been dating. Don't try to find me."
Larene Austin then raced to a local police precinct and frantically began telling police that she had heard Barsock and Bonheuer arguing (via The Cinemaholic). She then took the police back to the scene of her own crime.
True Crime Daily reports that when police examined the scene, they realized that Austin's story didn't add up. Someone had tried to clean up the blood, and Barsocks' body had been dragged between rooms, making investigators suspect that someone had staged the scene. Austin also left behind black gloves containing her fingerprints, and forgot to pick up a few hair-weaving needles, pointing to her presence at the scene of the crime. Austin didn't just want to kill Barsock — she was angry that Barsock chose Bonhueur over her, and wanted him to be blamed.
Fleeing to Belize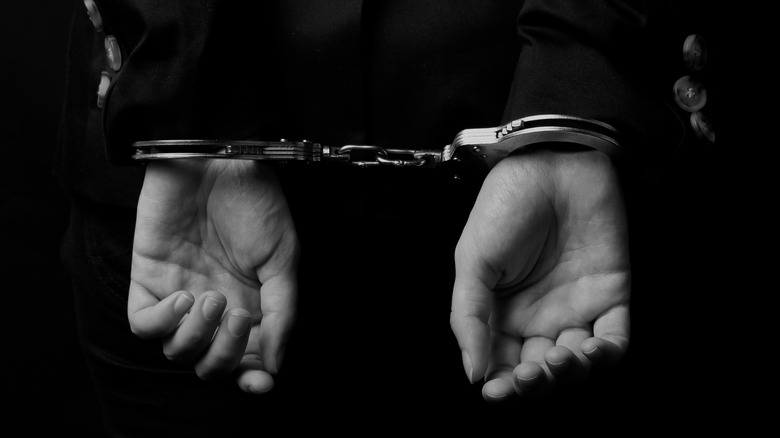 ozgur_oral/Shutterstock
Larene Austin had written out a note from LaNell Barsock to her boyfriend Louis Bonheuer, saying that she was leaving him, in an attempt to pin the blame on someone else (per True Crime Daily). But, Bonheuer was quickly able to provide an alibi when he gave police two receipts from his trip to Los Angeles that day — he was way too far from Palmdale to have committed the murder. Barsock had another boyfriend who was also able to provide an alibi, so police then turned to Larene Austin as a suspect.
The Antelope Valley Times reports when Austin found out Barsock's boyfriends weren't going to be framed, she fled the country. She was later found when an episode of "America's Most Wanted" highlighted her case in 2012, and was arrested in Belize.
Per Leagle, Austin was sentenced to between 50 years to a lifetime sentence in prison for the murder of LaNell Barsock.