Who Is Hernandez Warren, Gloria Pointer's Murderer?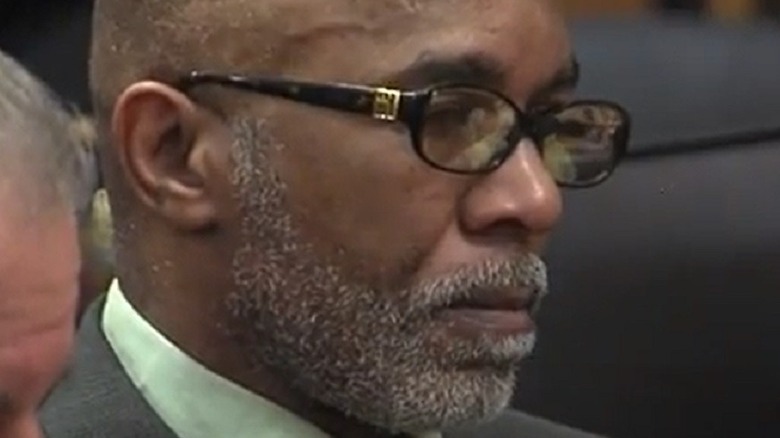 News 5 Cleveland/YouTube
On the morning of December 6, 1984, Gloria Pointer was excited about school (per WKYC). That day, she was set to receive an award for perfect attendance at the Harry E. Davis School in Cleveland, Ohio. According to her mother, Yvonne Pointer, the 14-year-old made plans to walk to school with a friend that day and she left her home at 7 am. Pointer, however, never showed up and. By 8 am, The Cinemaholic explains that the school notified her mother that Pointer had never arrived. Yvonne subsequently reported her daughter as missing.
Shortly after, WKYC writes that Pointer's lifeless body was found by a custodian at the bottom of a stairwell at a nearby apartment building. Tragically, The Criminal Journal states that she had been sexually assaulted and beaten to death. Per Yvonne Pointer, witnesses had seen an African American man follow Pointer as she was walking. Additionally, one witness revealed that they had seen the man grab Pointer's arm. Nevertheless, the case would remain unsolved for 29 years (via The Cinemaholic).
In May 2013, Pointer's clothes were tested for DNA. This led authorities to convicted rapist Hernandez Warren (per Cleveland). The Cinemaholic reports that at the time of the murder, he had lived in the same neighborhood as Pointer. Moreover, Warren had previously spent 16 years in prison for a sexual assault and kidnapping conviction in 1985.
Hernandez Warren's callous confession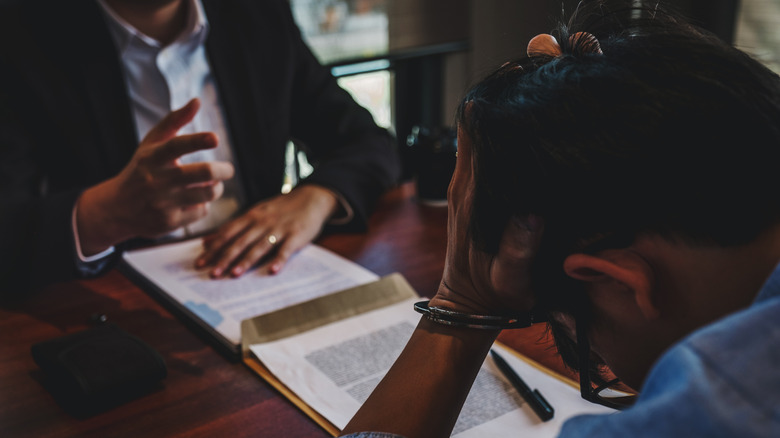 Joyseulay/Shutterstock
Hernandez Warren was promptly arrested in 2013 after his DNA linked him to Gloria Pointer's murder. He subsequently confessed to the crime and told authorities that "I killed her, but why and how, I don't know" (via Cleveland). Warren also added that "I deserve to die." In a series of interviews, he admittted that he had raped Pointer in the stairwell while he was under the influence of drugs. After the assault, she attempted to leave. That's when Warren pushed her down the stairs and beat her to death with either a brick or a pipe.
Per another article from Cleveland, he divulged that Pointer had pleaded for her mother before she died. The Cinemaholic states that in May 2014, Warren pled guilty to Pointer's murder and rape. He was 59 at the time and reportedly made the plea to avoid a trial and the death penalty (per The Criminal Journal). That same month, Warren was sentenced to life in prison with the possibility of parole in 30 years.
At his hearing, Pointer's mother, Yvonne, read a poem she wrote titled "Behind the Death of a Child." Judge Michael Astrab told Warren "[You are] a personification of the evil that exists in this world." Warren himself addressed Yvonne and apologized. He stated that he grapples with ​​"the depth of pain and sorrow that I have caused your family. I am the one to blame for all of this' (per The Cinemaholic).
Hernandez Warren tried to take back his guilty plea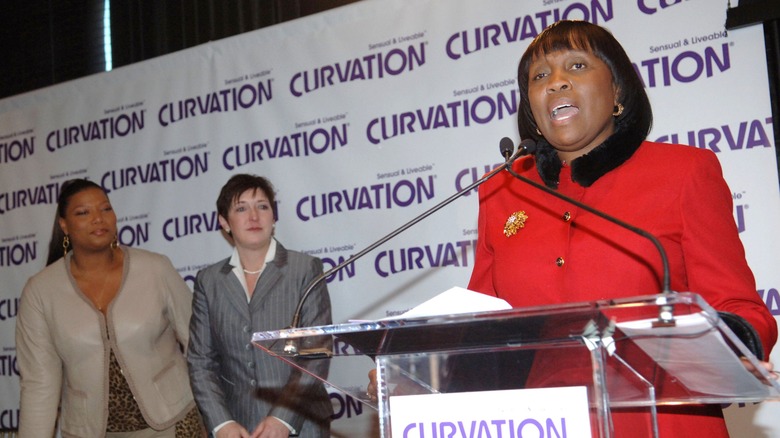 Brad Barket/Getty Images
Hernandez Warren's confession of Pointer's murder and assault were videotaped, as Cleveland explains. He had been interviewed by authorities for over 11 hours. Later, Warren's defense lawyers wanted this evidence to be thrown out as they believed that he had been denied the right to speak to an attorney. Authorities, however, noted that he never asked for counsel. That being said, Fox 8 reported that in 2019, Warren requested to revoke his guilty plea. He expressed that he had been coerced into a confession by the police. Even so, prosecutors denied Warren's request and stated that the evidence clearly showed that he was guilty.
Per The Cinemaholic, Warren is currently incarcerated at the Toledo Correctional Institution in Lucas County, Ohio. He is eligible for parole in 2043 when he is 88. At his sentencing, Cuyahoga County Prosecutor Tim McGinty declared that it is unlikely that Warren will ever be free. He said "Make no mistake: This child rapist and murderer is leaving Cuyahoga County, never to return alive" (via WKYC).
As for Yvonne Pointer (pictured above), Cleveland reveals that after her daughter's death, she became an activist. According to the Amsterdam News, she has gone on to open a school in Pointer's memory and has dedicated her life to preventing violence. She told the publication that this was her path to healing. She explained "It comes down to the fact that we have to take ownership of our recovery. For something you don't like, you change it" (per Amsterdam News).