Why The Scout Who Discovered Derek Jeter Quit His Job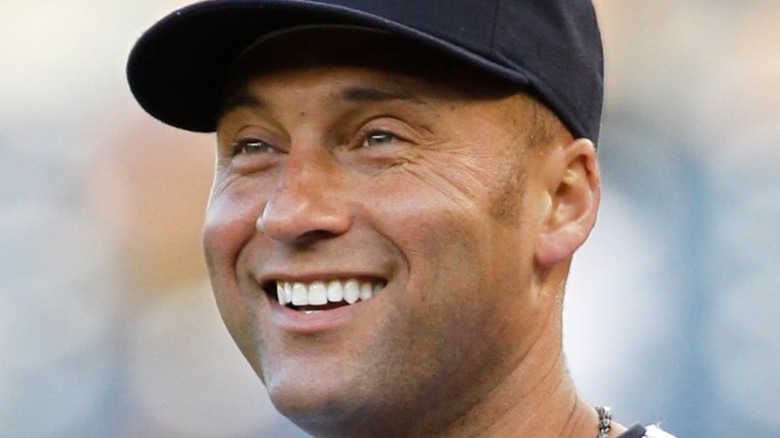 Debby Wong/Shutterstock
After 50 years in and around Major League Baseball, Hal Newhouser knew a future star when he saw one.
In 1992, he was convinced that Derek Jeter, a senior at Kalamazoo Central High School in Michigan, was the real deal. Newhouser was then the Michigan-area scout for the Houston Astros, and he told the Astros they'd better jump on Jeter before someone else did.
Newhouser himself had been a stand-out pitcher in the 1940s and 1950s. Joe DiMaggio said he had the best curveball he'd ever seen. Newhouser had a three-year win total of 80, which hasn't been done since. He had been a scout off and on since 1955 and had discovered players like Dean Chance, a future Cy Young Award-winning pitcher, and Milt Pappas, a two-time all star (via Vintage Detroit).
According to Buster Olney for ESPN, Newhouser wasn't the type to over-hype players, but he saw something remarkable in Jeter and predicted he would be at the core of a winning MLB franchise. He was correct.
Jeter in high school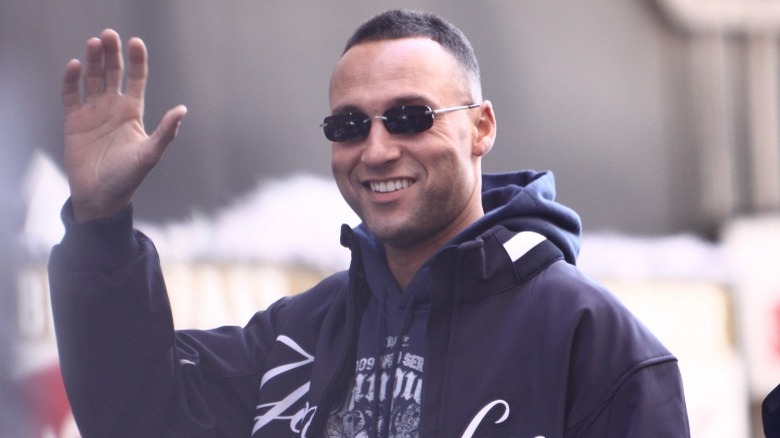 gary yim/Shutterstock
Whereas Newhouser wanted to snag Jeter for the Astros, Jeter had known since childhood that he wanted to be a Yankee. He had fallen in love with the team while visiting his grandparents in New Jersey as a kid (via Sports Casting).
At Kalamazoo Central, he was doing his best to make it happen, batting .557 as a junior and .508 as a senior. He won an award for being one of the nation's best high school players. He accepted a scholarship to play at the University of Michigan, but he hadn't ruled out going pro instead.
According to ESPN, Newhouser, living in Bluefield Hills, Mich., often drove the 3.5 hours to Kalamazoo to watch Jeter play. He told his wife, "That kid is something special." He got to know Jeter and his family, who impressed him with their supportiveness. He even wrote to Jeter with advice — make sure you swing the bat all winter.
The 1992 draft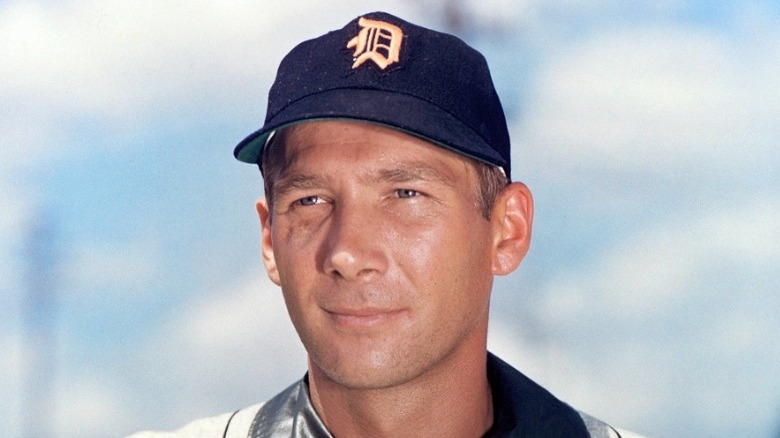 Photo File/Getty
Meanwhile, Newhouser (pictured) was telling his bosses with the Astros all about Jeter. The Astros had the first overall pick in the 1992 MLB draft, and Newhouser was adamant that they should choose Jeter. The Astros were worried that Jeter would ask for a $1 million signing bonus. Newhouser told them, "No one is worth $1 million, but if one kid is worth that, it's this kid" (via ESPN).
The Astros thought otherwise. They decided to go for Phil Nevin, a California prospect who only asked for $700,000 for a signing bonus (via ESPN). Jeter was ultimately drafted sixth overall by his dream team, the Yankees. Ironically, his signing bonus was only $800,000, according to Sports Casting.
Newhouser was so unhappy with the Astros' decision that he quit his job the day after the draft, finally walking away from baseball. He figured the Astros weren't listening to him anyway, Olney wrote for ESPN.
Phil Nevin didn't work out for the Astros. He was plagued by injuries and had an attitude problem, according to Sports Casting. Meanwhile, Jeter became a star and team leader for the Yankees, just as Newhouser had predicted. In 2020, Jeter was elected to the Baseball Hall of Fame the first year he was nominated.