The Real Reason A 70-Year-Old Frank Sinatra Was Offered Die Hard's Lead Role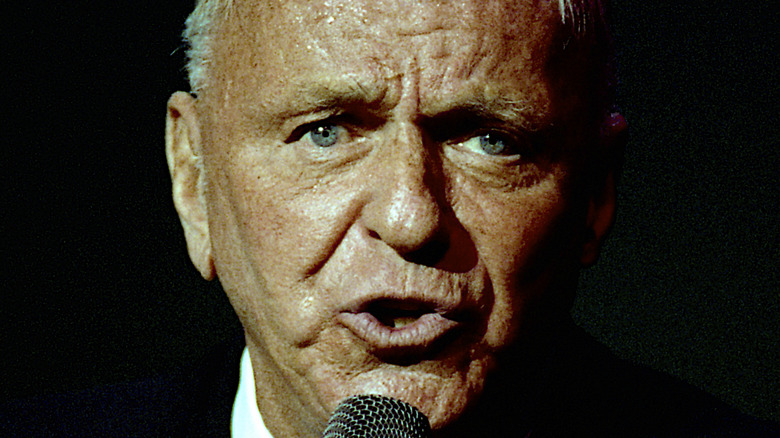 mark reinstein/Shutterstock
"Die Hard" is perhaps the most classic and beloved of '80s action movies. Its a mix of an objectively terrifying situation — a group of bloodthirsty German terrorists take over Los Angeles' Nakatomi Plaza during a Christmas party — and the humor of the wisecracking, pratfall-heavy performance of Bruce Willis as New York police officer John McClane. McClane is working on his own for most of the movie to bring down the bad guys, rescue his estranged wife, and save the day. It was a box office success upon its release on July 22, 1988, per Vulture, bringing in $83 million within the United States and an additional $57 million internationally after costing just $28 million to make, which included a then extremely impressive $5 million for Willis alone. 
It's hard to imagine anyone else but Bruce Willis as John McClane, but the role was originally offered to a slew of other actors. Willis was not yet known as a film actor, let alone a bankable action star. He'd become a celebrity on the basis of his performance as detective David Addison opposite Cybill Shepherd in the TV series "Moonlighting."
The very first person to be offered the "Die Hard" lead, surprisingly, was none other than Frank Sinatra, who was in his early 70s at the time of casting, which would have led to a very different version of "Die Hard" indeed. It's hard to imagine Ol' Blue Eyes falling out of an air shaft through a ceiling or muttering quips in a filthy white tank top.
Sinatra had played the role before ... sort of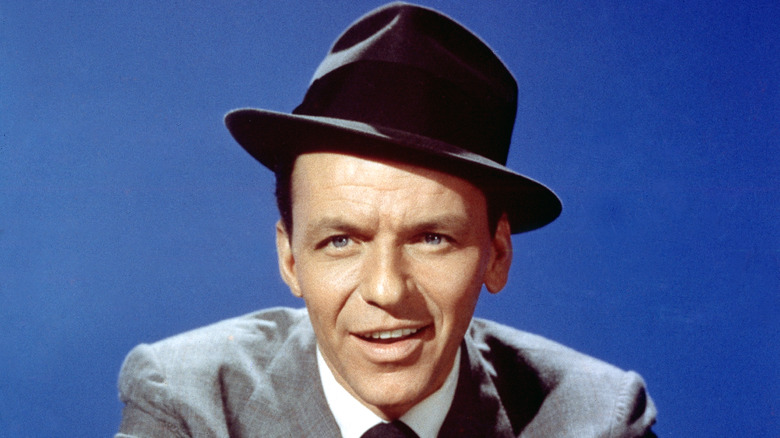 Michael Ochs Archives/Getty Images
Of course, Sinatra was a well-known and well-loved actor in addition to singer, making his onscreen debut with two films in 1943, "Reveille With Beverley" and "Higher and Higher" (per Biography). By 1954, he'd won a best supporting actor Academy Award for his role as Private Angelo Maggio in "From Here To Eternity," and he went on to receive a second nomination for 1955's "The Man With The Golden Arm." Sinatra stared in a wide variety of movies, including "The Manchurian Candidate" and "Ocean's Eleven." 
Among his many roles was that of Detective Joe Leland in the 1968 film "The Detective." Per the trailer, available on YouTube, it offered "an adult look at a police detective" and was based on the best-selling novel "The Detective," published in 1966 by writer Roderick Thorp. Film critic Roger Ebert praised Sinatra's performance in his review of the movie, writing in the Chicago Sun-Times (posted on his personal website) that the actor was "weary and wise and tough and cynical in the way Bogart used to be, and indeed he is probably better at these hard-boiled roles than anyone since Bogart died." Thorp wrote a follow up to "The Detective" called "Nothing Lasts Forever." While it was not a direct sequel, it featured the same lead character, as reported by NME. Nearly two decades later, "Nothing Lasts Forever" was the inspiration for the "Die Hard" screenplay, although Joe Leland was given a new name in this version — John McClane. 
From small screen comedy to big screen action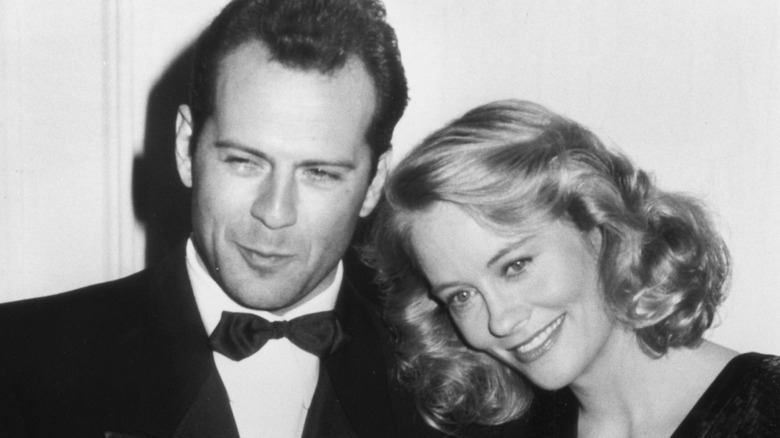 Kevin Winter/Getty Images
Because of Sinatra's work in "The Detective," when the studio used that novel's sequel as the basis for what became "Die Hard," they were contractually obligated to offer the part to Sinatra, per Independent – this despite the fact that he was 73 years old at the time of the film's eventual release. After Sinatra (probably wisely) turned down the role, it was offered to Arnold Schwarzenegger. However, Schwarzenegger was attempting to break out of the sorts of parts he'd been typecast into over the course of his career and was experimenting with comedic roles, going on to co-star with Danny DeVito in the 1988 comedy hit "Twins." Richard Gere, Burt Reynolds, Harrison Ford, Sylvester Stallone, Nick Nolte, Don Johnson, Mel Gibson, and Richard Dean Anderson were all offered the role and all declined. Reportedly, by the time Willis was offered it, producers had reached the bottom of their list of possibilities, and even he had to say no, as he couldn't fit it in while filming "Moonlighting." 
However, as luck would have it, he was suddenly free to take the role when his co-star Cyblil Shepherd announced that she was pregnant, which temporarily shut down "Moonlighting" production. It's now almost impossible to imagine anyone else in the part. Willis later said of his now-legendary performance (per Independent), "I was still really learning how to act, so most of what went into making John McClane from a character standpoint was the South Jersey Bruce Willis — that attitude and disrespect for authority, that gallows sense of humor, the reluctant hero."