Woodstock 1969 Came Very Close To A Horrifying Mass Electrocution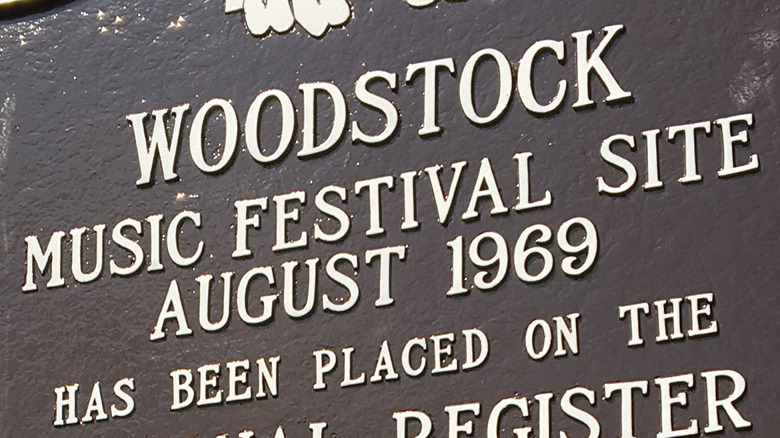 James Kirkikis/Shutterstock
People recall the legendary Woodstock music festival of 1969 as something akin to a fantasy that music lovers of the modern age could only dream of. For three days, half-a-million people galavanted in the mud while some of the greatest musical artists of all time scored their experience. Jimi Hendrix, Janis Joplin, Joe Cocker, The Grateful Dead, and The Who were among those honorary attendees that adorned those rustic stages in Upstate New York, as History reports. 
However, the dazzling daydream that was Woodstock didn't pass without a little bit of turbulence. According to Ultimate Classic Rock, what started out as a jubilant conglomeration of peace, love, and music almost took a turn for the worse. In what could have been an instant, the entirety of the festival almost turned into a deep fried hippie pie after some serious electrical issues arose on account of all the rain and disarray. 
500,000 people were almost electrocuted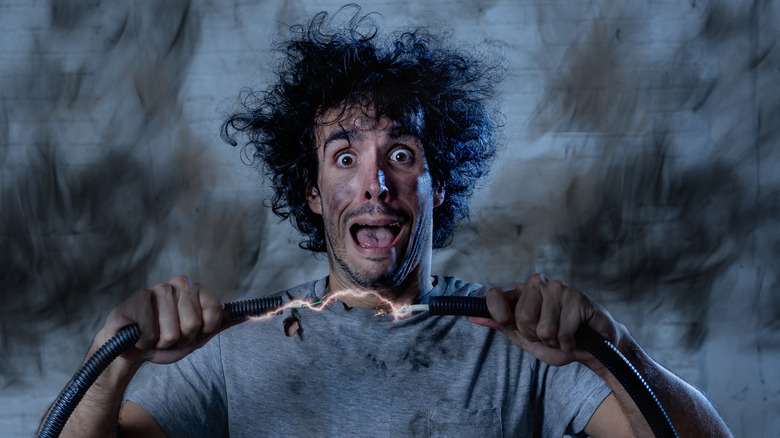 SB Arts Media/Shutterstock
"We're gonna turn the power off. If we don't, we're gonna have French-fried musicians on that stage," Production Coordinator John Morrison exclaimed to staff when it became very apparent that disaster was imminent unless drastic measures were taken, as The Sound reports. "You gotta see it to believe it. All of the wires are exposed. It's drizzling again. The lives of hundreds of thousands of people are at stake."
Apparently, the massive system of wires and cords that were providing the site with power for the weekend had become exposed via constant trampling of attendees and nonstop rain. It doesn't take a seasoned electrician to know that this isn't a good situation to find yourself in, let alone 500,000 others. Despite painstaking efforts from Morrison and others, who saw the disaster on the horizon that they were calling a prospective "mass electrocution," little was being done to stop it (per Ultimate Classic Rock). 
How it was prevented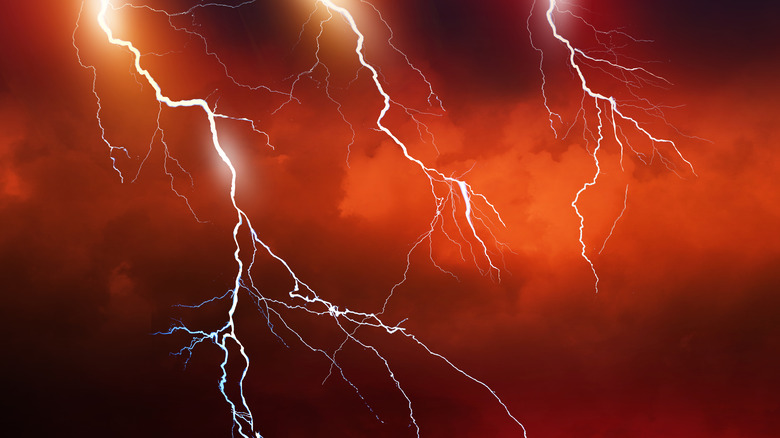 S6Wigj/Shutterstock
Those who knew what was going on were more or less convinced that their lives were about to end. According to The Sound, concert organizers refused to order termination of the power supply and insisted that things move forward as electricians worked to resolve the potential crisis. It's unclear how long it took or at what point a break in the stormy situation presented itself, but nobody was electrocuted that day or any other. In fact, much of the resolve probably came from Country Joe and The Fish's willingness to put on an entire unplugged performance when they heard about the situation that held so many lives in its fatal grip. 
While the mass electrocution thankfully never came to fruition, not everybody who went to Woodstock got out unscathed. History reports that two individuals died and eight women had miscarriages over the course of the weekend.