What Happened To Gil Garcetti From The OJ Simpson Case?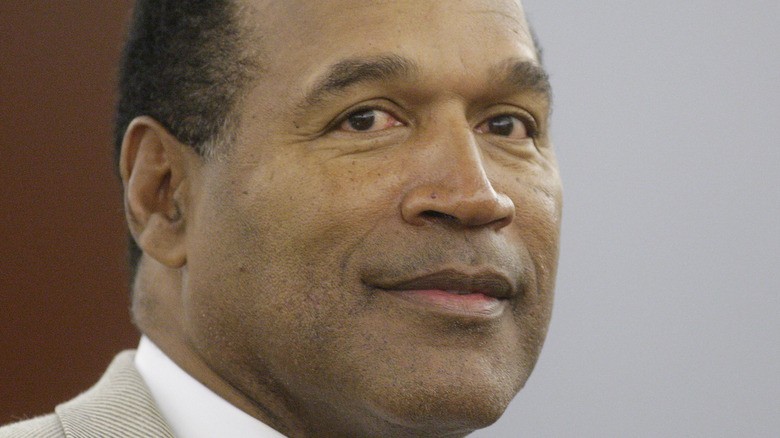 Pool/Getty Images
Former Los Angeles County District Attorney Gil Garcetti became one of the key figures in the trial of former football star O.J. Simpson. He brought charges against Simpson for the murder of Simpson's ex-wife Nicole Brown Simpson and her friend Ronald Goldman on June 12, 1994, per the Associated Press. Garcetti's team of lawyers, led by Marcia Clark and Christopher Darden, handled the prosecution of Simpson, which began in January 1995 (via Britannica).
The televised trial lasted for months, becoming the story that dominated the national news. Many Americans tuned in to watch the daily proceedings, which included the testimony of approximately 150 witnesses. After all those witnesses and all the evidence presented, the jury only deliberated for four hours before reaching a not guilty verdict that October. Garcetti was upset about the jury's decision, and he expressed his dismay at a news conference (posted on YouTube). "We are all profoundly disappointed with the verdict," Garcetti said. He felt that the jurors had been swayed by their emotions instead of the facts of the case. The outcome of the trial also led many to speculate about how well the prosecution handled the case.
Gil Garcetti left the law for another passion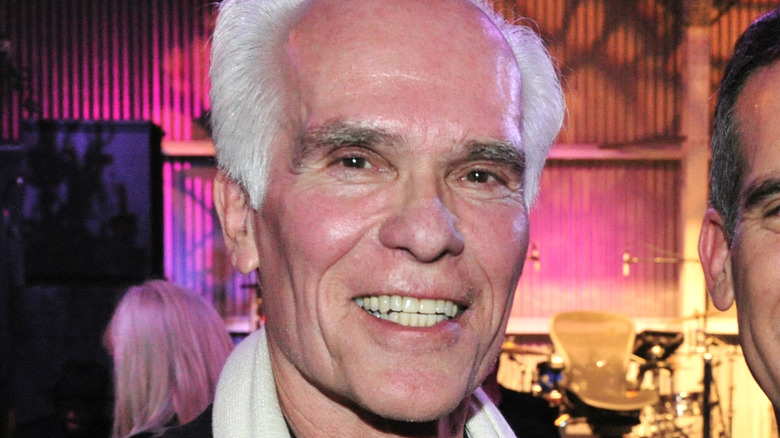 Jerod Harris/Getty Images
Despite all of the media scrutiny over the O.J. Simpson verdict, Garcetti won reelection to his post in 1996 by a narrow margin (via The New York Times). He started several important legal initiatives, including an anti-gang effort with the Los Angeles County Sheriff's Department and the Los Angeles Police Department, according to the Los Angeles County District Attorney's official site. Garcetti also helped create a special helpline for those trying to escape domestic violence. He ran for a third term in 2000, but he lost to Steve Cooley. His reelection efforts were likely hampered by his office's unsuccessful prosecution of several police officers involved in the attack on Rodney King.
After this defeat, Garcetti turned his attention to a creative passion of his: photography. He was known to carry a camera with him when he worked in the district attorney's office, and he then devoted himself to his creative endeavors. His first book of photographs came from the images he took of the ironworkers who built the Walt Disney Concert Hall, which was designed by Frank Gehry, per The New York Times. These photos were showcased in the 2002 book "Iron: Erecting the Walt Disney Concert Hall."
Gil Garcetti became a successful artist and producer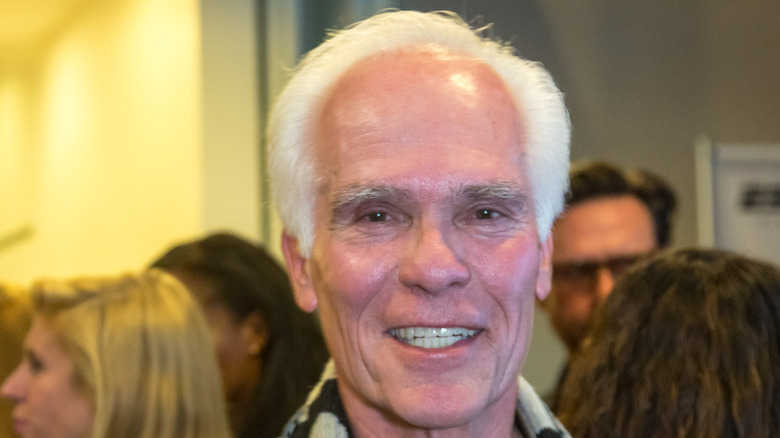 Greg Doherty/Getty Images
Garcetti has continued to explore an interesting range of subjects in his photography. For 2007's "Water Is Key: A Better Future for Africa," which he created with former president Jimmy Carter, he highlighted the need for clean, safe water for those living in West Africa, per Garcetti's official site. He donated the profits from this project to organizations trying to help bring this much needed resource to West Africa. One of his more recent efforts, "Protea: The Magic and the Mystery," pairs his images with writings from Larry Livingston.
In addition to photography, Garcetti has also found success putting his years of experience to work in a different way. He has served as a consulting producer on several TV shows, including "The Closer" starring Kyra Sedgwick and "All Rise" starring Simone Missick (via IMDb). In 2016, he appeared in front of the cameras for the documentary "O.J.: Made in America," to share some of his thoughts on this infamous case. Around this time, Garcetti spoke to the Los Angeles Times about the film and his own regrets about the case, which included allowing the proceedings to be televised.
Garcetti and his wife Sukey have two grown children, son Eric and daughter Dana. Eric has followed in his father's footsteps in public service, elected in 2013 as the mayor of Los Angeles, according to the office's website.