Michael Jackson Had Over 100 Unreleased Songs By The Time Of His Death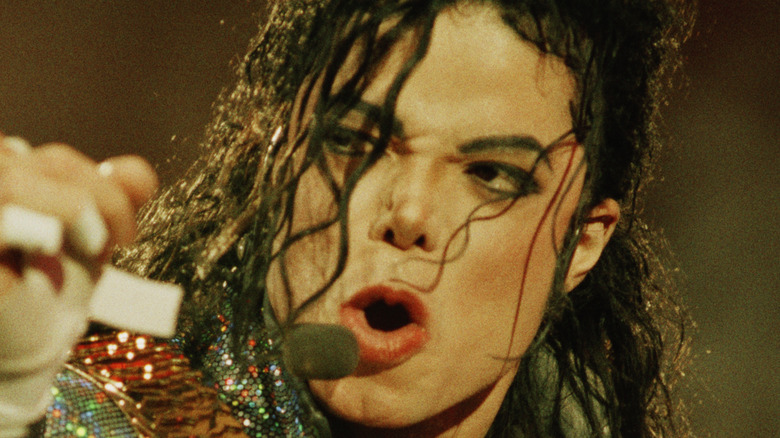 Dave Benett/Getty Images
It's a harsh reality of the music business: Regardless of how much you might adore your favorite musician or band, however committed you are to their cause, you probably haven't heard everything they've ever created. Recording sessions for new albums don't tend to result in neat, 12-song medleys all recorded in a single session. Far from it, in fact.
In 2010, Mick Jagger told GQ about the most troublesome album the Rolling Stones ever made, "Exile On Main St." The rock icon said, "it was all rather chaotic. And we made it more difficult for ourselves by making it a double album. That's just doubled your workload." Between tracks that never make the cut, numerous recording sessions that even the band itself may not remember, and other issues, it's natural that some songs never see the light of day.
Michael Jackson's career was truly incredible. Sony Music reported in 2017 that he has sold a staggering total of more than one billion albums around the world, and a string of iconic tracks such as "Smooth Criminal," "Thriller," "Bad" and "Earth Song" simply speak for themselves. Tragically, there are many more songs from his archives that never saw release before his death.
Michael Jackson's forgotten music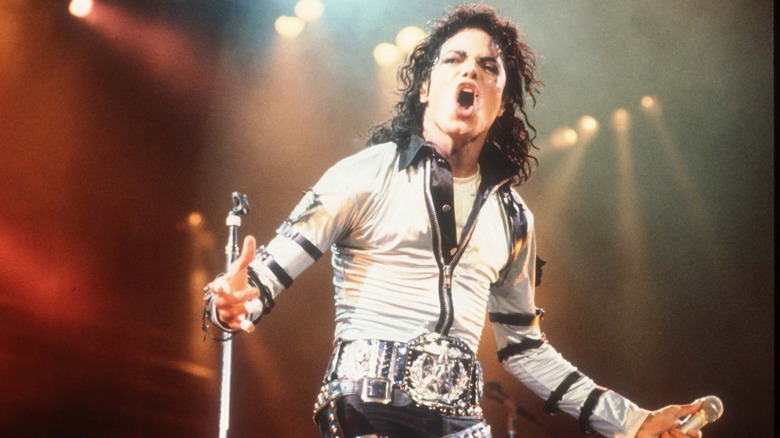 Jean-marc Giboux/Getty Images
Jackson, Biography reports, was only 50 years old when he died in 2009. The music world, needless to say, was devastated by the loss, as were legions of fans around the world who mourned the troubled King of Pop.
Perhaps the saddest thing about Jackson's death was that the This Is It tour was in the offing, an ambitious project that could very well have revitalized his career. Billboard reported in 2013 that Jackson's daughter Paris had hinted that more was in store for her famous father, testifying in a court case that "he still had a lot of music that he was still working on, but he kind of needed to relax."
While it's a tragic inevitability that some of Jackson's many compositions over the years would be left in limbo on his untimely death, it's remarkable that he had so much unreleased music at the time. More than 100 songs, in fact.
Forgotten songs, remembered
Kraft74/Shutterstock
Needless to say, a star with Michael Jackson's cachet was engaged in all sorts of projects. The sadly sudden nature of his death resulted in a maelstrom of collaborations with all kinds of industry heavyweights, which were (per Rolling Stone, via Reuters) left unfinished on hard drives in Jackson's home when he died.
Rolling Stone reported (via Reuters) that LaToya Jackson claimed the hard drives and took them away. In 2010, CNN added that these lost songs had been given to those in charge of Jackson's estate, as had others that had been discovered at a recording studio in California frequented by the late singer and musical collaborators. Some 40 gigabytes of songs by Jackson were unearthed there, the outlet goes on, including "Hot Fun In The Summertime," which was reportedly "part of an extensive music catalogue that Jackson bought."
CNN went on to report that, from a period from 2010 until 2017, 10 full albums' worth of "lost" Jackson material were scheduled to be released, per a contract with Columbia Records.
In 2017, per Rolling Stone, an entirely unremarkable-looking blank CD containing nine lost songs was put up for auction. Bids were expected to top $1 million, but the auction was withdrawn. The outlet was reportedly told that "all parties involved in the sale of the Michael Jackson unreleased album wish to keep the integrity of Michael Jackson's legacy by removing it from public auction."