Gruesome Details About The Stabbing Death Of Ex-NASCAR Driver Bobby East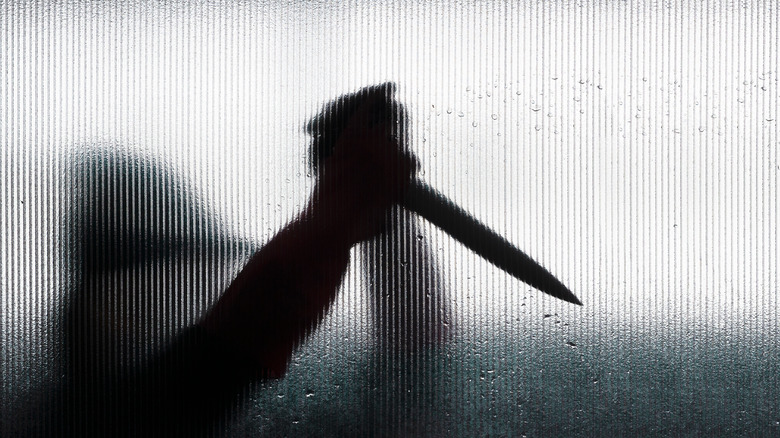 Mitch Saint/Shutterstock
Former NASCAR driver and racing champion Robert East, better known as Bobby East, has died (via The New York Times). The 37-year-old began racing when he was just 9 years old and was known for his impressive career (per the Los Angeles Times). According to USAC Racing, East had 56 wins with the organization. Moreover, East won his first national championship in 2004 and went on to win two more championships in 2012 and 2013 (per ABC News). In 2001, at the age of 16, the Torrance, California native made history when he became the youngest driver to win a USAC National Midget event at the Indiana-based Illiana Motor Speedway.
That same year, Yahoo Sports reports that East became Rookie of the Year after winning two more USAC National Midget races. He eventually relocated to Brownsburg, Indiana, to further his career. The Guardian states that in 2004, East won 15 USAC races. Between 2005 and 2008, ABC News writes that he raced for NASCAR's national touring series. In his brief life and career, East won 48 national titles (via US Weekly).
With news of his death, Kevin Miller, USAC President & CEO released a statement that read (via USAC Racing), "On behalf of USAC, I offer my deepest condolences to the family and friends of Bobby, a racer among racers." Todd Bodine, a former NASCAR champion, tweeted, "He was one heck of a wheelman." The New York Times explains that East, who was a resident of San Dimas, California, was tragically stabbed to death in Orange County, California, on July 13.
The suspect was fatally shot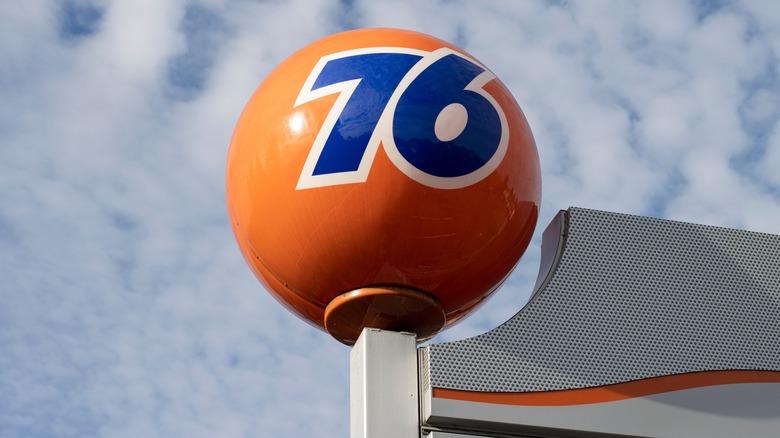 Tada Images/Shutterstock
Bobby East was attacked at a 76 gas station in Westminster, California (via ABC News). According to The New York Times, police arrived at the scene at 6 p.m. and found that the racer was "suffering from a stab wound to the chest." Although East was provided with medical assistance before the arrival of paramedics, he ultimately died at the nearby University of California, Irvine Medical Center. Per Fox News, the suspect, Trent William Millsap, left the gas station before police were able to apprehend him. At the time of the incident, the 27-year-old was on parole for armed robbery. However, there was a warrant out for his arrest for violating the terms of his release.
ABC News explains that Millsap was "known to frequent Westminster, Garden Grove, and Anaheim motels." Photos tweeted out by the Westminster PD show Millsap as a heavily tattooed man. The New York Times states that two days after East's death, the authorities found Millsap hiding out at an apartment in Anaheim, California. According to CNN, a SWAT team arrived at the site due to "the level of violence (Millsap) had been exhibiting." Additionally, he was considered to be armed and dangerous. While authorities arrested Millsap, they noted that he became combative toward them.
ABC News writes that authorities then decided to use a police K-9. The situation escalated, and shots were fired. Although it's unknown what exactly unfolded at the scene, Trent William Millsap was injured in the shooting and ultimately died from his injuries.
The motive for the stabbing is unknown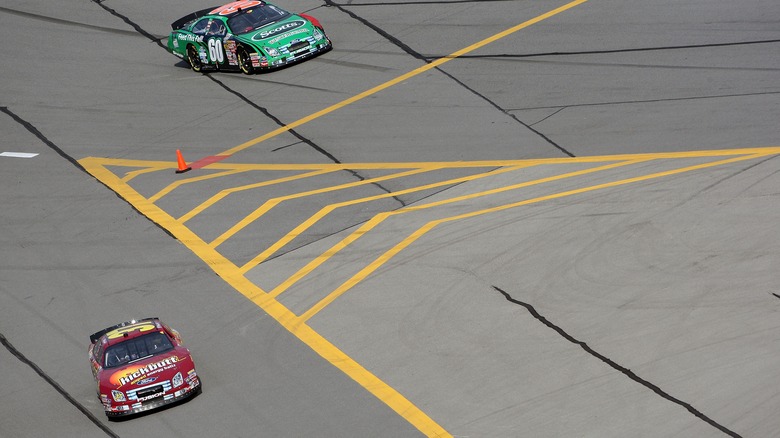 Jamie Squire/Getty Images
ABC News explains that although no officers were hurt in the shootout, the K-9 involved in Trent William Millsap's attempted arrest was unfortunately shot. The New York Times notes that the injury was minor — the dog received medical attention and did survive. That being said, it's unknown why Millsap fatally stabbed Bobby East at the gas station in the first place (via CNN). For this reason, Fox News states the Westminster Police department is asking for the public's help with more information regarding the stabbing. According to Newsweek, it's unknown if East and Millsap knew each other before the incident.
Moreover, the officer-involved shooting that killed Millsap is currently being investigated. Newsweek writes that East's triumphant racing career lasted from 2001 to 2014. He is survived by his parents, Janice and Bob East, and his sisters, Amy and Alison (via US Weekly). According to USAC Racing, East's father, Bob, also had a successful career in the racing world. USA Today explains that he is known for building cars for USAC. He reportedly builds sprints and silver crown machines (per Hollywood Life). In fact, East drove a car that his father built during the 2004 USAC National Midget Series.
With news of East's untimely death, many who knew him have posted tributes about the celebrated racer. Charles Krall, communication manager for the Automobile Racing Club of America, tweeted, "I have the best memories of working with Bobby East. In an open-wheel car, there was no one better."