Dr. Seuss' Unique Method To Quit Smoking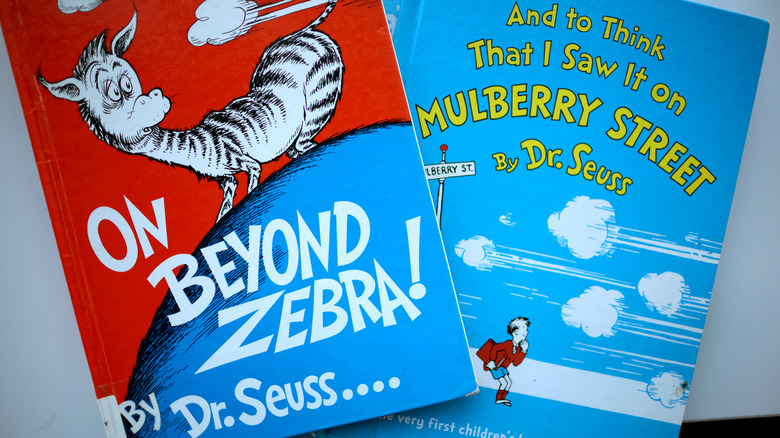 Scott Olson/Getty Images
When authors create worlds that are so well-known and beloved for decades, it is hard not to imagine them also existing within the worlds that they created. This is especially true with a name like Dr. Seuss. As many people know, this was only his pen name. He was born Theodor Geisel in 1904, and began his career as a cartoonist after attending college at Dartmouth and Oxford. Like other famous authors such as J.K. Rowling, Geisel was rejected by publishers multiple times before he was finally able to publish his first book, "And To Think That I Saw It on Mulberry Street," in 1937. He ended up publishing a total of 45 books, the last one being "Oh, The Places You'll Go," just one year before his death at 87 years old in 1991 (per Penn Book Center).
Apart from being imaginative, Geisel's books often included uplifting messages and heartwarming characters. Even the Grinch ended up lovable by the end of "How the Grinch Stole Christmas." The man behind these books will be forever cemented in pop culture and on children's bookshelves. There was also more to him than the whimsy of his children's books, even including a dark side.
Dr. Seuss did not always write children's books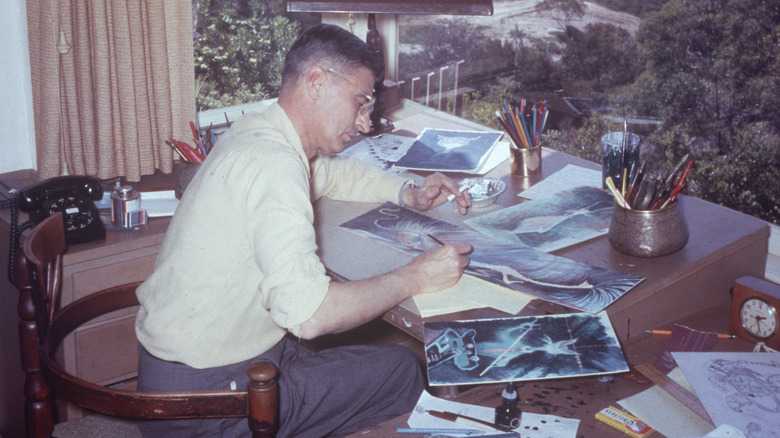 Gene Lester/Getty Images
At first, Theodor Geisel was not exclusively a children's book author. According to The Marginalian, he published "The Seven Lady Godivas," which was about a group of nudist sisters in 1939. The cartoon drawings that filled the book's pages fit right in with those of Dr. Seuss' children's books — except the characters are naked. The book was less than successful, only selling 2,500 copies. Geisel himself said that the drawings of the women looked "absurd." However, he had better success with "Design for Death," a documentary that focused on Japan and World War II. It won an Academy Award in 1948.
Unfortunately, his personal life did not always reflect the worlds that he created. He and his first wife were unable to have children, and she dealt with declining health toward the end of their marriage. Geisel remarried Audrey Diamond, a woman with whom he had been having an affair, despite the fact that she was married as well (per Mental Floss).
Dr. Seuss planted strawberries in his pipe to stop smoking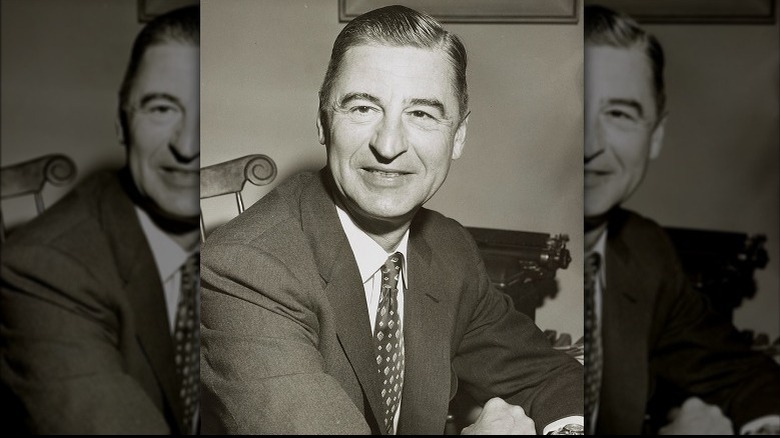 Wikimedia Commons
Another aspect of Theodor Geisel's life that clashes with that of a children's book author was that he was a smoker for most of his life. However, he created a rather whimsical method to help him quit the habit. Mental Floss states that he took the tobacco out of his pipe and replaced it with dirt. In the dirt, he planted strawberry seeds and watered them whenever he felt the need to smoke. Strawberries growing out of a pipe sounds exactly like something that would be in one of his children's books.
Geisel clearly was not proud to be a smoker. He never smoked in front of children and actually tried to quit more than once, according to Dr. Seuss Art. During another attempt to quit, he planted radish seeds into his pipe rather than strawberry seeds. The radish seeds came after he suffered a heart attack in 1981, after which his doctor advised him to quit again. In a painting, Geisel once depicted a cat smoking a cigar. Perhaps this was all in fun, or perhaps it was a painting infused with self-awareness.