Where Is Anthony Templet Now?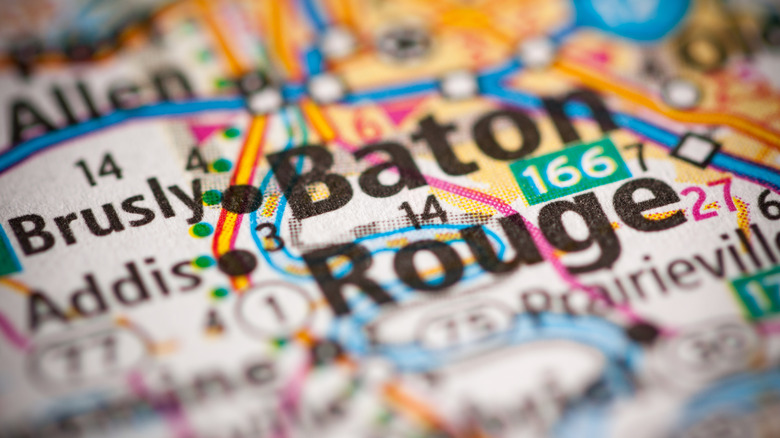 SevenMaps/Shutterstock
In June 2019, Anthony Templet, then 17, shot and killed his father at home in Baton Rouge, Louisiana (via The Advocate). According to WAFB, the teen was sleeping when his father, Burt Templet, woke him up at 3 a.m. Another article from WAFB explains that his father was disgruntled by the possibility that his son had called Susan Templet, Burt's ex-wife, on the phone. An argument over Templet's cell phone ensued. Although Templet attempted to walk away from the dispute, his father reportedly got physical. That's when the situation escalated. Templet locked himself in his father's room and grabbed two guns.
When he opened the door, People reports that Templet shot his father before calling 911. According to a different article from The Advocate, a report from officers stated that "His father stumbled backwards towards the bathroom, and asked Anthony to stop." Instead, Templet shot his father two more times. Per WAFB, Templet admits to 911 operators that he shot his father after a "fist fight." He added that he was unsure if his father was dead. Ultimately, the elder Templet sustained injuries to his head and torso. Burt Templet, then 53, was described as being "mortally wounded" by officers (via WBRZ). He died three days later.
His family accused his father of abuse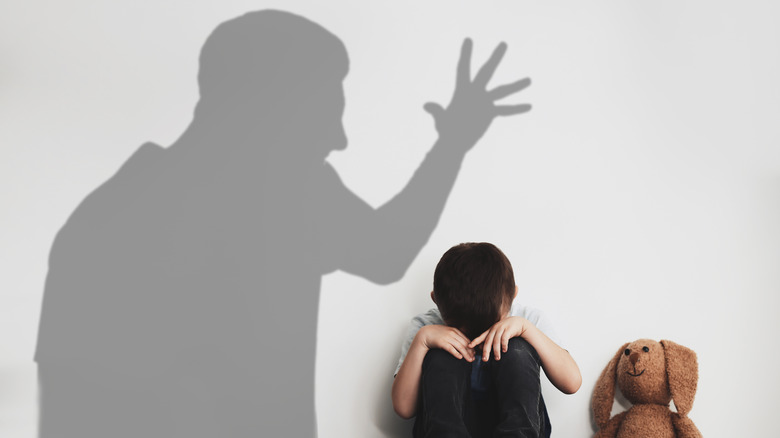 New Africa/Shutterstock
Templet, per WAFB, was promptly arrested after the incident and charged with attempted manslaughter. However, WBRZ states that those charges were upgraded to manslaughter after his father's death. When questioned by authorities, Templet noted that his relationship with his father was "dysfunctional." Moreover, he divulged that during the altercation, his father had not threatened him (per The Advocate). Why, then, would Templet shoot him? According to another article from WAFB, Templet's family came forward with some shocking news shortly after his arrest. They claimed that Templet's father had kidnapped and abused him for years. In fact, his sister Natasha alleges that she hadn't seen him in 11 years.
Insider reports that Templet was kidnapped by his father when he was only 5 years old. Living in his father's household reportedly meant that Templet was prohibited from attending school or having any relationship with other family members. His family noted that they were unaware of his whereabouts until his arrest.
Natasha, who shares a mother with Templet, told WAFB that "He has been secluded and abused all these years by his own father. My brave brother had to defend himself for the last time against that evil man." Natasha added that Burt had abused her mother and referred to him as "extremely violent." She added that they had attempted to search for Templet to no avail.
Anthony Templet received a plea deal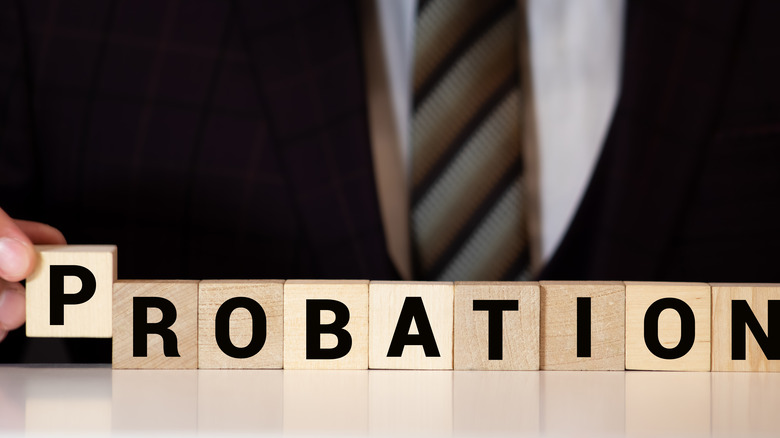 Zolak/Shutterstock
Now knowing this information, a jury had to decide if Templet was going to walk free or have his charges updated to murder (per Insider). Meanwhile, WAFB states that he was locked up at a juvenile detention center. However, in December 2019, Templet was released on bond (via another article from WAFB). His attorney, Jarrett Ambeau, argued that Templet had killed his father in self-defense and that the case did not need to go to trial (via The Advocate). Nonetheless, another article by The Advocate explains that Templet was later indicted on a second-degree murder charge and facing life in prison.
In March 2021, Templet took a plea deal and pled no contest to negligent homicide. He was given five years of supervised probation. Prosecutors noted that Templet's father had a known history of being abusive towards his ex-wife. Records also showed that Templet had not been enrolled in school for years. Prosecutor Dana Cummings stated, "What would time in jail do for this young man who has never actually had a chance to learn or to have friends or to be in the world."
As part of his plea deal, The Advocate reports that Templet was required to obtain a high school diploma. Per WAFB, he also had to go to counseling and chose between getting a full-time job or enrolling in school. If he complies, Templet's record will be cleared. A documentary series on Templet's story titled "I Just killed my Dad" will be released on Netflix on August 9 (via Fox8).