James Stewart's Father Wrote Him A Heart-Tugging Letter When The Actor Left For WWII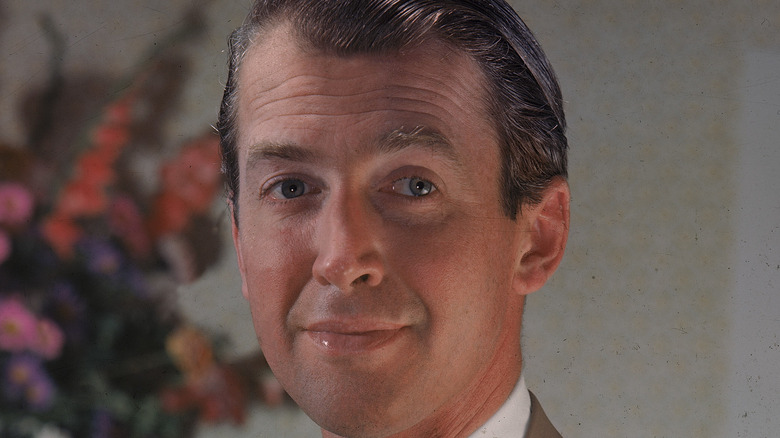 Getty Images/Getty Images
James Stewart, usually called Jimmy, became a Hollywood icon in the 1930s. The tall, skinny Pennsylvanian, with his unique drawl and unbounded on-screen charm, starred in some of the biggest and most important mid-century films.
There was Frank Capra's fast-clipped "Mr. Smith Goes to Washington" (1939), where Stewart plays a young, idealistic congressman who pushes himself to the breaking point filibustering an unjust law. The 1940s brought his romantic "The Philadelphia Story," and the Christmas classic "It's a Wonderful Life," with its chilling visions of an alternate reality coupled with the joy of no longer taking one's life for granted. Only Stewart's character could see a massive invisible bunny in the bizarre and powerful "Harvey" (1950). The actor then teamed up with Alfred Hitchcock, the master of suspense, for "Rope," "Rear Window," "The Man Who Knew Too Much," and "Vertigo." His long career continued past the 1980s (via IMDb).
In addition to being a beloved actor, Stewart was a soldier. After the bombing of Pearl Harbor and America's entry into World War II in 1941, Stewart left acting behind.
The Painful Goodbye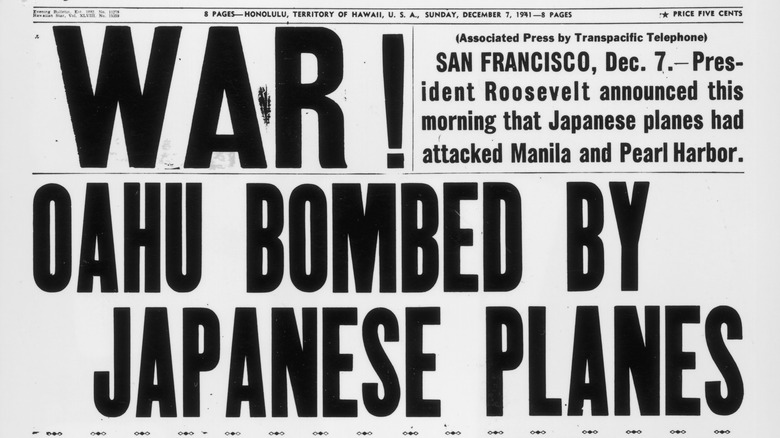 Three Lions/Getty Images
Jimmy Stewart's father wasn't one to say "I love you." Stewart wrote in the 1960s that his father had always shown his feelings through his actions (via Guideposts). Alexander Stewart was a patient, playful, amiable-if-opinionated sort of man who ran a hardware store and sang in the church choir in Indiana, Pennsylvania. The young Stewart and his father would go on adventures together, such as sneaking off to see a train carrying a president's casket and placing pennies on the tracks that could forever mark a moment in history they both witnessed. They were quite close.
With World War II raging in Europe and Asia, Stewart trained to become a bombardier. The goodbye with his family occurred in Sioux City, Iowa, the site of a departure celebration. Stewart, in his early 30s at the time, wrote that he and his father were awkward, "both afraid" (via Guideposts).
"At the moment of parting, he studied his shoes a moment, then looked at the sky," he said. "I knew he was searching for a final word to sustain me, but he couldn't find it. He opened his mouth, then shut it hard, almost in anger. We embraced, then he turned and walked quickly away. Only after he had gone did I realize that he had put a small envelope in my pocket."
The Letter and the Booklet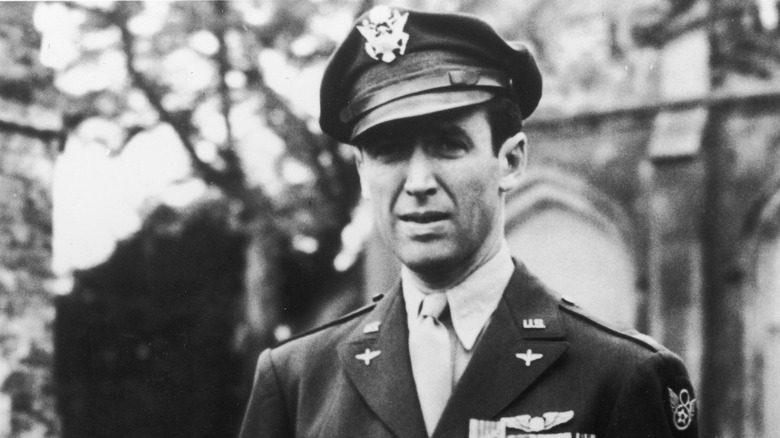 Getty Images/Getty Images
Jimmy Stewart waited until that evening to open the envelope, which contained a short letter and a little booklet entitled "The Secret Place — A Key to the 91st Psalm." Stewart's father wrote of his concern for his son, but "the thing that takes the place of fear and worry is the promise in these words. I am staking my faith in these words. I feel sure that God will lead you through this mad experience..." (via Guideposts). Psalm 91 promises protection and refuge for the faithful (via Bible Gateway).
Alexander then wrote to Jimmy: "God bless you and keep you. I love you more than I can tell you. Dad." Stewart wept. "Never before had he said he loved me," he remembered. "I always knew he did but he had never said it until now."
Stewart kept the booklet in his pocket throughout the war. He read from it before every bombing mission.