What's The Largest Prize A Single Person Has Won In The Mega Millions Jackpot?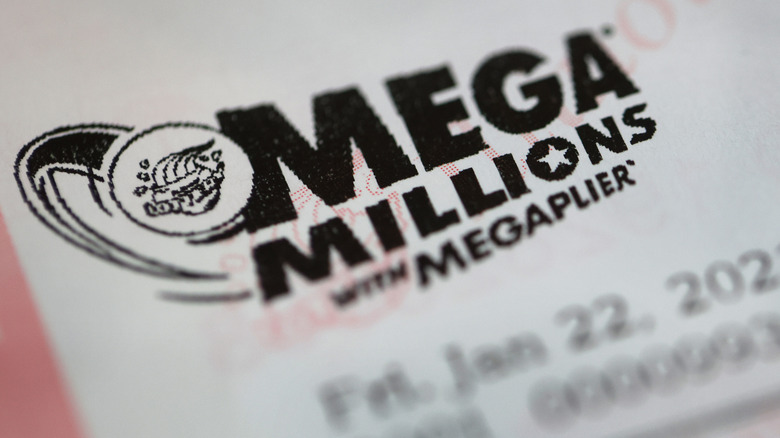 Scott Olson/Getty Images
As of this report, no one won the Mega Millions jackpot drawing held July 26, 2022 worth $830 million, according to CBS News. As a result, the total winnings from the Mega Millions surpassed $1 billion for the first time in 2022, reaching at least $1.02 billion and growing. The estimated take-home for a Mega Millions prize of that size would be an estimated $600 million, as CBS News also notes. The Mega Millions jackpot is played in 45 states, Washington D.C. and the U.S. Virgin Islands.
Had someone won the $830 million prize jackpot on Tuesday, July 26, it would be the third-largest pay-out in history. A nearly $1.6 billion lottery jackpot was awarded in 2016, but those winnings were split between three states, per CNBC. As the Mega Millions jackpot surpasses $1 billion for the time in 2022, it approaches the largest potential payout to one single person in history. As more people buy tickets, the Mega Millions total winnings will only grow from there.
The largest single person Mega Millions payout in history was not claimed for months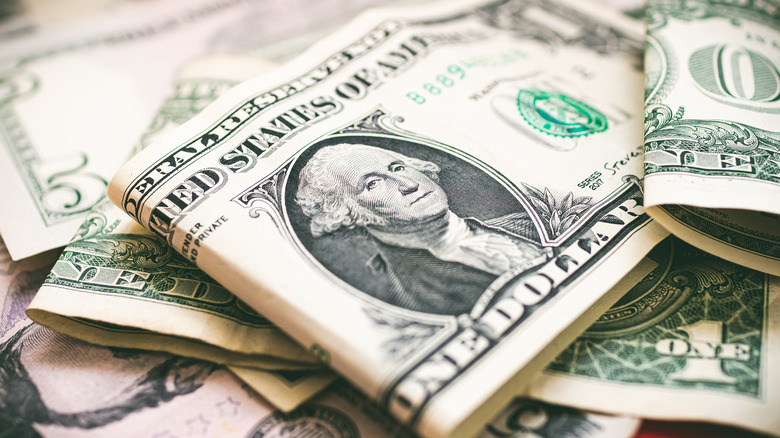 rafastockbr/Shutterstock
As CNBC reported in 2019, the biggest Mega Millions award paid out to a single person was not claimed for some months after the contest took place. That's not unusual: Some winners in the previously mentioned $1.6 billion jackpot from 2016 based in California also waited some time before they claimed their earnings, as CNBC goes on to explain. Neither is it uncommon for winners of such large cash prizes to remain anonymous, as CNBC also notes.
Also according to CNBC, if no one claims Mega Millions cash winnings before the deadline the money reverts to the participating states. What happens next to those funds depends on state law. In many southern states like South Carolina, for example, unclaimed money helps fund education fundings (via Slate). Based on reporting from USA Today, the deadline to claim Mega Millions winnings can range from 90 days to one year depending on the jurisdiction where the ticket was purchased. Those earnings must also be claimed on taxes.
The largest single person Mega Millions award was $1.5 billion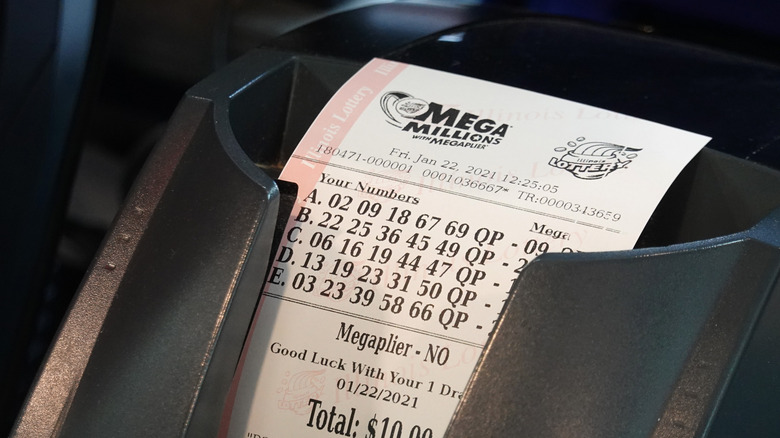 Scott Olson/Getty Images
Awarded in 2019, the largest ever single payout from the Mega Millions jackpot was $1.5 million, and it was awarded in 2019, according to CNBC. The contest that year was in October, and the single winner did not come forward until March. The South Carolina-based winner at the time chose a one-time payout of nearly $880,000 and they also elected to remain anonymous. Their motivations for doing so were not revealed.
Only nine of the 45 participating states in the lottery allow for winners to conceal their identity. Some only allow a winner to do so below certain dollar amounts or for specific time periods. Announcing you've won that much money can be risky, based on 2018 reporting from The Washington Post. The suddenly famous and rich can sometimes be targets of blackmail and kidnapping. As of 2019 reporting from Vox, more states considered letting winners maintain their privacy for those safety reasons. Chances of winning the Mega Millions jackpot are roughly 1 in 300 million, as CBS News reports.