The B-52s' Classic Hit Love Shack Was Actually Inspired By This Real Life Place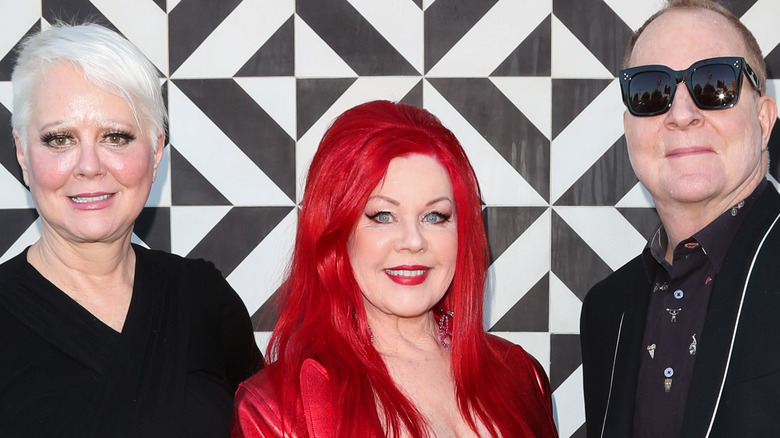 Paul Archuleta/Getty Images
Athens, Georgia college rock band The B-52s scored the biggest hit of their career in 1989 with the single "Love Shack" off of their album, "Cosmic Thing" (per AllMusic). Over the years there's been much speculation as to whether the "Love Shack" mentioned in the song's chorus might be real, and, if so, where it might be located, as American Songwriter explains. Could the real Love Shack even possibly have a rusty tin roof, just as the song lyrics reference?
As American Songwriter also mentions, one popular theory is that the real "Love Shack" is in fact B-52s' singer Kate Pierson's "Lazy Meadow" lodge in the Catskills, but that turns out not to be true. What is true, though, is that the "Love Shack" was a real place, and it played an important part in B-52s' history. According to Pitchfork, The B-52s embarked on their very last tour in 2022, some four decades after their debut album was released (via AllMusic).
The real Love Shack was in Athens, Georgia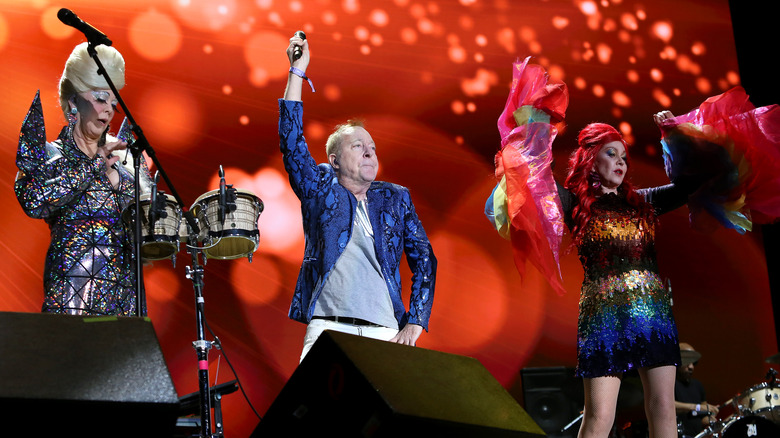 Medios Y Media/Getty Images
In 1990, B-52s' guitarist Keith Strickland offered some insight on the origins of "Love Shack" to Spin Magazine, though the musician limited his comments to how the music was made and not the song's content, or where or what the actual "Love Shack" might be. For such an upbeat dance song, some were likely surprised to read that it started out a downtempo number, as Strickland explained. Over the course of many takes, though, the song finally found its footing, according to Strickland, who retired from the B-52s in 2012 (via Slicing Up Eyeballs).
One of the last things to be added to the song was the chorus, and the iconic line "tin roof, rusted" was a studio improvisation on the part of B-52s singer Cindy Wilson, as she explained to MLive in 2018. Her bandmates thought those words were funny, Wilson continued, and a good way to end the song. More than anything, though, "tin roof, rusted" was "just a vision in my head of my love shack," Wilson said.
The building burned down in 2004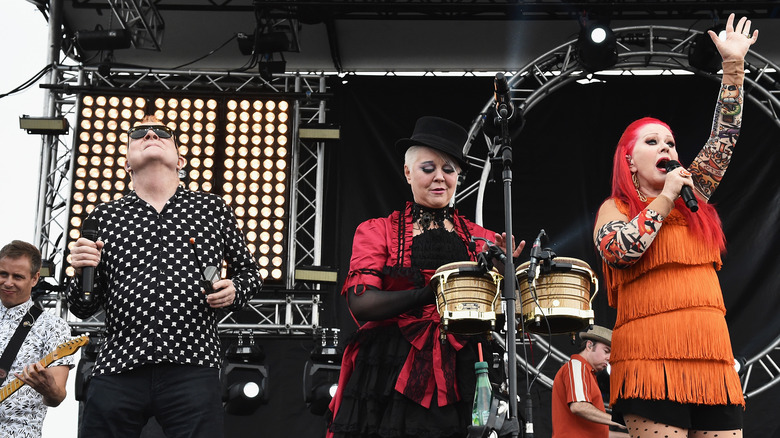 Matt Cowan/Getty Images
In the early days of The B-52s in Athens, Georgia, singer Kate Pierson lived in a so-called "Love Shack" off an Atlanta highway, just like the hit song mentions. According to Far Out Magazine, that's also where the band wrote their cult-classic song, "Rock Lobster," from their 1979 self-titled release, via AllMusic. Remembering those days, singer Cindy Wilson told MLive: "There's a place outside of Athens, Georgia that closed. It was an old building with a metal roof that had aged and was rusted." 
In 2019, Singer Kate Pierson also opened up to Dutch Public Television about the hit song's origins (via American Songwriter)."The idea of the 'Love Shack' was just kind of a club out in the, just like a shack out in the country, where anyone could go, inclusive you know, be sexy, be free, dance, sweat, have fun together," Wilson said. Sadly, the real "Love Shack" burned down in 2004, as TODAY reported. As of that 2004 TODAY report, arson had not been ruled out and the structure's tin roof reportedly survived the flames.