Why David Bowie Turned Down A Chance To Be A Bond Villain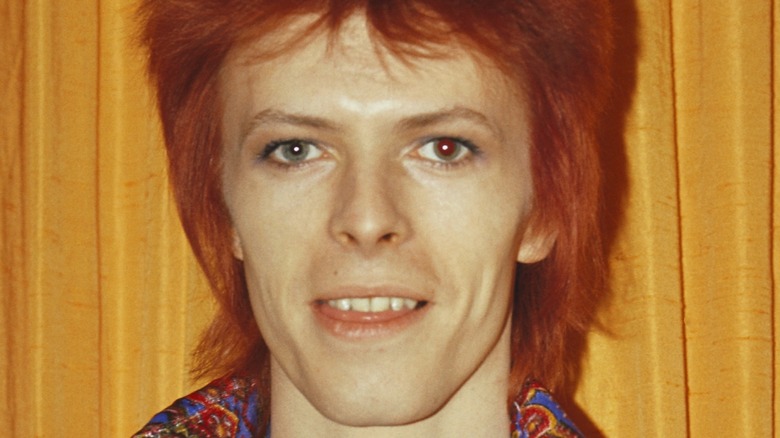 Michael Ochs Archives/Getty Images
He was the bedazzled embodiment of all things eccentric and sensational. During his lifetime, Mr. David Bowie exemplified a penchant for various forms of art and exhibition. Though he was first and foremost a singer, Bowie also maintained a reputation as an actor, a fashion icon, and a technological innovator of sorts (the rock star's experimental venture "BowieNet" was a prologue to the ultimate advent of social media, per Mental Floss). But let's circle back to that first thing — his work as an actor. 
If you've ever seen "Labyrinth" (1986) or "The Prestige" (2006), you've borne witness to the "Ziggy Stardust" singer's fantastical ability to light up the screen with profound ease and stoicism. Naturally, he caught the eye of some big directors with big ideas for their films back in the day, and they didn't hesitate to try and bring him into the cinematic fold when they thought he'd be a good fit. 
According to The Vintage News, David Bowie was once offered the role of a James Bond villain when "A View to Kill" (1985) was entering pre-production, and while the notion of watching him battle it out with the most deadly gentleman in the history of assassins is certainly riveting, the British rock star was quick to respectfully decline the job. 
David Bowie refused to be a Bond villain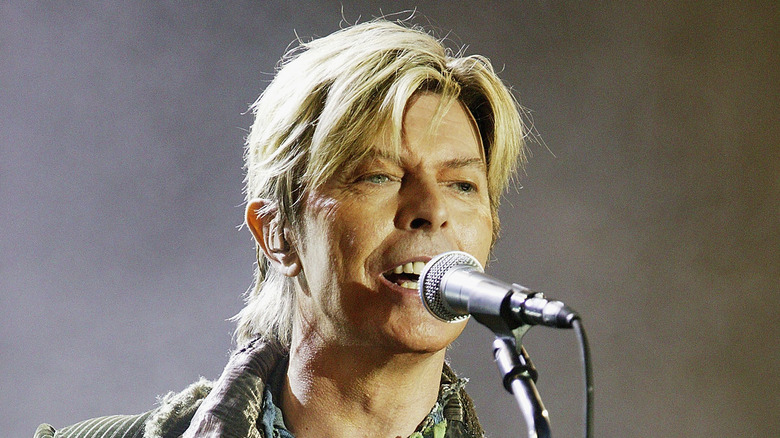 Jo Hale/Getty Images
Before he died, the late Stephen Hawking declared that he dreamed of portraying a Bond villain in the timeless 007 franchise, as Time reports. Why then would someone like David Bowie, who seemed to show something of a vivacious enthusiasm for larger than life narratives, not share the same aspiration? Well, his initial reasoning was simple: He said that it would be boring. "I didn't want to spend five months watching my stunt double fall off cliffs," he stated after being asked about it years later (via The Vintage News). 
Unless you're someone like Jackie Chan or Tom Cruise — two actors who are famously reputed to perform their own stunts (per IMDb) — many of the action sequences in films that captivate audiences are executed by trained professionals. It would seem that David Bowie had better things to do than watch someone else have all the fun. However, it was later discovered that his reasoning for opting out of "A View to Kill" may have been a little more personal than he initially let on. According to The Vintage News, Bowie refused to appear in the film because of his prospective costar, Roger Moore. 
David Bowie didn't want to work with Roger Moore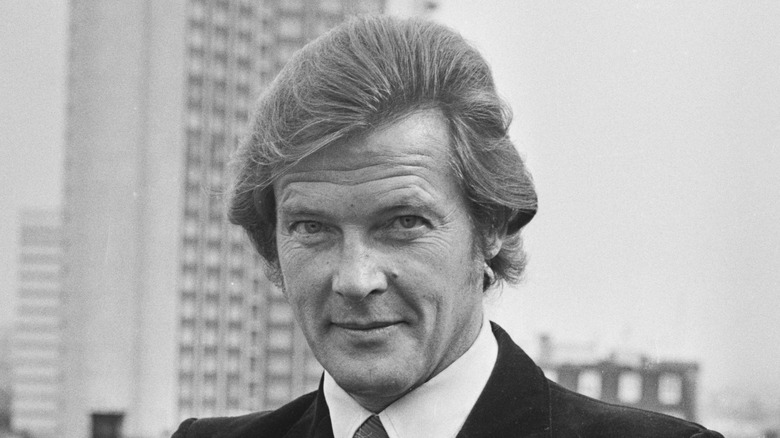 Jack Kay/Getty Images
The Local reports that David Bowie and his family moved to Switzerland in 1976. He decided that a fresh start in a new country was just what he needed in the midst of some surmounting chaos that was cropping up in his life. However, the personal space he so longed for became a little bit compromised after Roger Moore, who was also living in Switzerland at the time, learned of the arrival of his new rockstar neighbor and fellow countryman. Moore had already appeared in several Bond films, so he was no stranger to show business himself. He figured he'd make a house call to welcome his new friend to the territory, which seemed a cordial enough gesture at first (via The Vintage News). 
However, Moore's constant presence in his home became overbearing, and Bowie started to view the actor as an unwelcome hanger on. "After two weeks [of Moore turning up] at 5:25pm — literally every day — David Bowie could be found underneath the kitchen table pretending not to be in," Dylan Jones, author of "David Bowie: A Life" (2017) once shared. Ergo, the idea of spending several months on the set of "A View to Kill" under constant assault of such banal and insufferable conversation apparently seemed more harrowing than actually jumping off of a cliff, so Bowie decided to keep his distance from the project (per The Telegraph U.K.).