Inside The Life Of Muhammad Ali's First Wife, Sonji Roi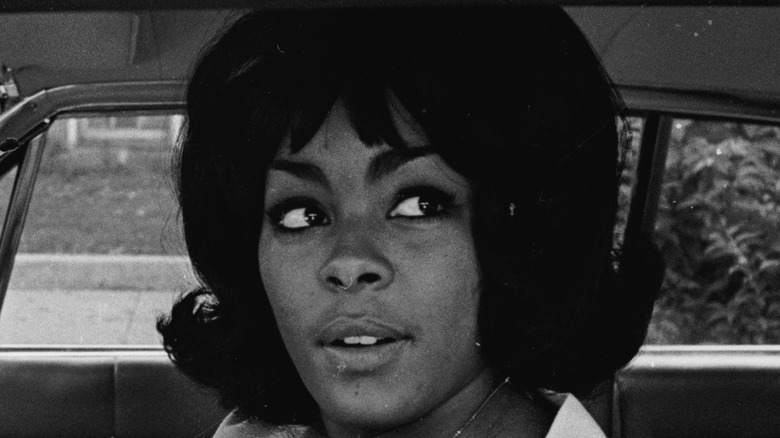 Harry Benson/Getty Images
Muhammad Ali's life was paradoxical. He was widely revered for winning the world heavyweight boxing championship three times, but he was also criticized for converting to Islam and refusing to be inducted into the Army (via The New York Times).
Ali belonged to a separatist Black sect, the Lost-Found Nation of Islam, which placed heavy emphasis on strong families. According to The Daily Mail, he was married four times, had multiple girlfriends, and was a sex addict per his second wife, Khalilah Ali.
"I got three or four lady friends here," Ali told The New York Times in the early 1970s, reports The Oregonian. "I can see some controversy if she was white, but she's not. This is going too far. They got me for the draft. They got on me for my religion. They got on me for all sorts of things. But they shouldn't be able to get on me for having a girlfriend."
A Fairy Tale Marriage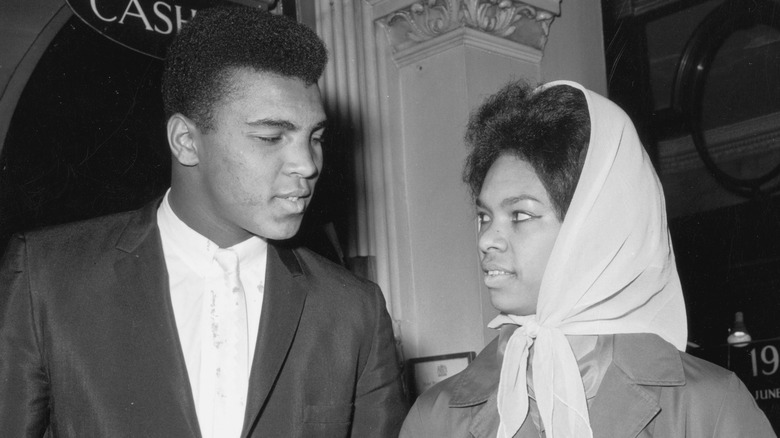 Evening Standard/Getty Images
In February 1964, 22-year-old Ali, known as Cassius Clay at the time, defeated world heavyweight boxing champion Sonny Liston and earned his first title (via History). He met Malcolm X, the prominent civil rights activist and the Nation of Islam's spokesman, at a party to celebrate his first title. According to PBS, Malcolm, whose surname was "Little," changed his name to Malcolm X in 1952, dropping what he considered his "slave" name. A day after the fight and meeting Malcolm X, Ali changed his name to Cassius X, saying "Cassius Clay is a slave name" and then changed it again to Muhammad Ali a month later, per The New York Times.
On July 3 that year, Ali saw 23-year-old Sonji Roi, a cocktail waitress and a model for Tan magazine, and fell in love. "I met him, and he asked me to marry him that night," she said, per Answers Africa. The duo tied the knot on August 14, in Gary, Indiana.
But the marriage did not last. Roi divorced Ali in January 1966 after he forced her to convert to Islam, conform to the Nation of Islam's strict dressing restrictions (via Mirror), follow the religion's tough marriage customs, and face the consequences for her refusal. According to The Telegraph, she said, "I wasn't going to take on all the Muslims. If I had, I probably would have ended up dead."
A Woman of Substance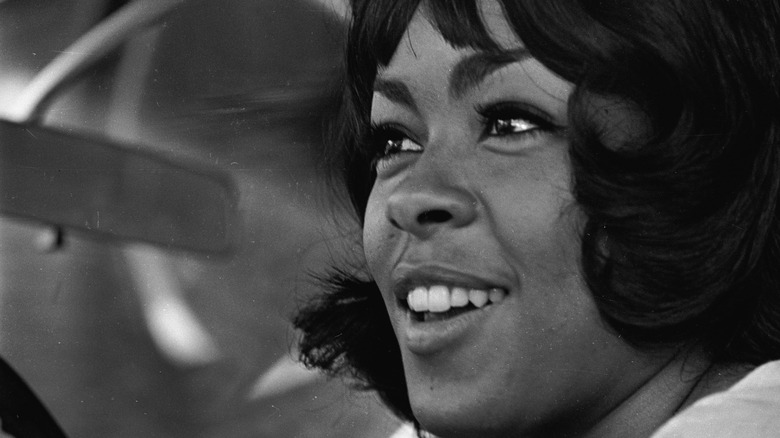 Harry Benson/Getty Images
Per The New York Times, Roi was an attractive, intelligent, and spirited woman. She disparaged what she felt were the unjust restrictions Islam placed on women. According to Elliott J. Gorn, author of "Muhammad Ali, the People's Champ" Roi said of Ali, "He told me if I stopped smoking, drinking, and changed my diet and wore long dresses to the Temple it would be all right." 
She was unwilling to change who she was for her husband, and after her divorce from Ali, Roi launched her singing career. Though it was short-lived, her songs "Here I Am and Here I Stay" and "I Can't Wait Until I See My Baby's Face" were widely popular. Roi later married corporate lawyer Reynaldo Glover and had a son, according to Answers Africa, who reported she also had a second son from a different relationship. Unfortunately, her second marriage, too, ended up in divorce. Born on November 23, 1945, Roi passed away on October 11, 2005, due to natural causes (via The Los Angeles Times).