Whatever Happened To Woodstock '99 Organizer John Scher?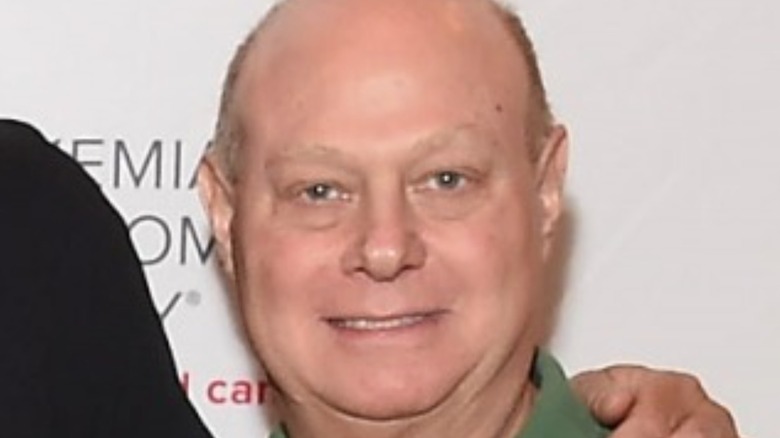 Gary Gershoff/Getty Images
Woodstock '99 was supposed to be a 30th-anniversary celebration of Woodstock '69 that celebrated love, peace, and music amid the Vietnam War. Many musicians sent anti-war messages to a crowd of at least 400,000 people, and the attendees enjoyed live music to escape the realities of life for a few days. To this day, Woodstock '69 remains one of the most legendary music festivals of all time. Woodstock '99, however, was a different story. It was a disastrous event that involved sexual assaults, arson, violence, and even a few deaths, as noted by Esquire. It was the opposite of the event 30 years prior and is regarded as one of the worst music festivals in history.
Woodstock '99 was held at the Griffis Air Force Base in Rome, New York, from July 22 until July 25, 1999. As noted by Woodstock Story, the setup had two main stages and a few other smaller side stages for performers. Each ticket cost $150, and attendees had to rely on overpriced food and beverages ($4 for a bottle of water and soda and $12 for a slice of pizza) from on-site vendors. From the beginning, it was a disaster waiting to happen. The weather was hot, the humidity was high, and portable toilets were not enough to accommodate the concertgoers.
Who is Woodstock '99 organizer John Scher?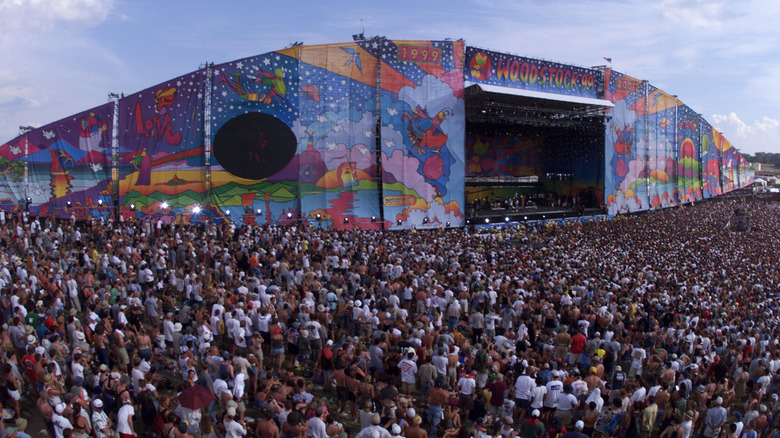 Frank Micelotta Archive/Getty Images
John Scher was studying Political Science but dropped out of college when he realized that he was earning more than enough money in his part-time job as a promoter. Scher created a name for himself in the entertainment industry and worked with various artists and musicians. He managed the Capitol Theatre in New Jersey for 18 years and was good at what he did. "I became the youngest major promoter and stayed that way for 20 years," he told NJ.
As one of the organizers of Woodstock '99, Scher faced controversy after the catastrophic music festival. Attendees blamed overpriced food and drinks, lack of security, and insufficient toilets for the riots. In response, Scher said that the looting, arson, and sexual assaults that occurred were done by "deranged" people. "Nobody does those kinds of things because a hot dog is $3 instead of $2.50," he told MTV. In 2022, Netflix released a documentary titled "Trainwreck: Woodstock '99," wherein attendees and performers talked about the catastrophic festival, and details about how the organizers set up the event were revealed.
Where is John Scher today?
John Scher was interviewed in the documentary, and years after the event, he still put blame on the attendees for what happened. At one point, he addressed the sexual assaults that happened, and said that although the women at the festival shouldn't have had to go through what they did, they were partly to blame for "running around naked." In an interview with Slate, the documentary's director, Garret Price, stated that the co-organizers, particularly Scher, made some tone-deaf statements during the interview.
Today, John Scher lives in South Orange, New Jersey, and still works as a promoter. He is the president of Metropolitan Entertainment Consultants, a company that organizes theater productions, concerts, festivals, and exhibitions in North America, as noted by The Cinemaholic. He is also listed as a founding board member of the REX Foundation, a non-profit organization that offers grants for the promotion of the arts and education in various communities.