Why Did Pat Carroll Sue Hanna-Barbera?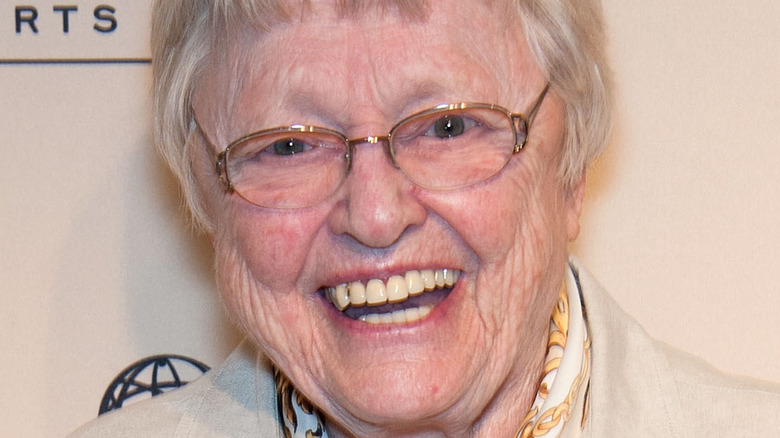 Valerie Macon/Getty Images
Back in the 1970s and 1980s, Disney animation was in trouble. Many of its movies did not exactly get the level of critical and popular acclaim as those from their golden age — "Snow White," "Cinderella" — with some even saying that Disney had lost its shine. As Gamespot reports, the studio needed to reinvigorate its image somehow. Sales had slumped tremendously, as WDW Magazine relates, and enthusiasm for the Disney sheen had begun to fade, especially after Walt's death. That's when they decided to come up with a few big ideas, which became the "Disney Renaissance." This era was an explosion of creativity and popularity in numerous groundbreaking animated movies, such as "Aladdin," "Beauty and the Beast," "The Lion King," and more. This success helped propel the company back to fame.
One of the most beloved voice actors who helped drive this success was Pat Carroll. As the Los Angeles Times reports, her role as Ursula the sea witch (Carroll always said Ursula was a squid, not an octopus), helped push the movie "The Little Mermaid" to new heights. (Her obituary, also in the Los Angeles Times, quotes her describing Ursula as an "ex-Shakespearean actress who now sold cars.") Carroll died July 30 from pneumonia, age 95, but her legacy lives on. But there are a few things about her life that readers may not know about. For instance, there's the time she sued animation company Hanna-Barbera. 
Who was Pat Carroll?
Born on May 5, 1927, Pat Carroll was an actor of all trades. Her performances weren't limited to any one thing, as she played everything from Shakespeare to a one-woman show as the poet Gertrude Stein. Carroll got her start in acting at an early age — she was born in Louisiana but grew up in Los Angeles, as The New York Times reports. As IMDb says, soon after her formal education, she got a few comedy gigs around various resorts and clubs, helping to move her career forward. She left Los Angeles for the East Coast and scored a major role in the play "The Goose and the Gander" in Plymouth, Massachusetts. She followed that success by moving to New York.
Carroll eventually got what might be her most legendary role in 1989: Ursula in "The Little Mermaid." The film would go on to be wildly popular, even helping to save Disney animation, as Nerdist says. It was one of the crown jewels of the so-called "Disney Renaissance" and helped put Disney back on the map as a powerhouse animation studio. And Carroll would have her name cemented in voice acting history. "That's a pretty wonderful character and a pretty marvelous film to be remembered by," she said (via The New York Times).
Pat Carroll once sued Hanna-Barbera for breach of contract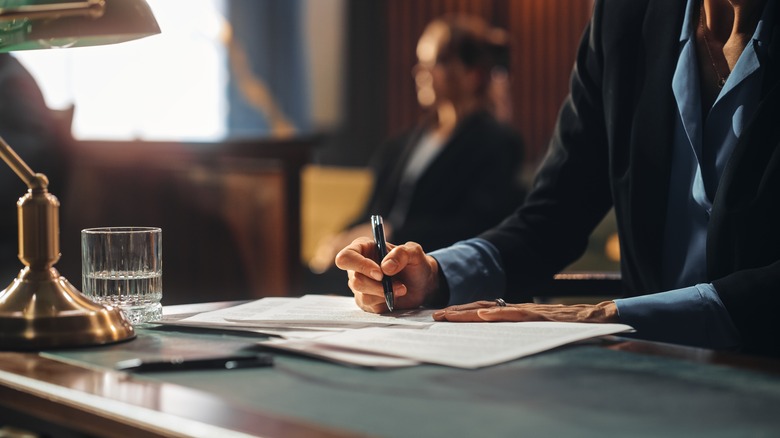 Gorodenkoff/Shutterstock
Established in 1957 by animators William Hanna and Joseph Barbera, Hanna-Barbera Productions was one of the most successful animation studios of its time. As Britannica says, Hanna and Barbera created the "Tom and Jerry" animated shorts for MGM, earning seven Oscars for their work, before starting their own studio. The company specialized in TV animation, including "Scooby-Doo," "The Flintstones," "The Jetsons," and more. Though the productions were lauded for their sometimes clever writing, they were also quite infamous for their often cheap, simplistic animation. This style of animation was very cost-effective and allowed relatively fast production times and turnaround.
In 1963, Pat Carroll sued the animation company for breach of contract. Carroll had been cast in the animated series "The Jetsons," voicing Jane Jetson. As Sportskeeda says, Carroll was to receive $500 per episode, for 24 episodes. The problem comes in when Carroll only recorded one episode before she was replaced. The court ultimately ruled in favor of Hanna-Barbera in 1965, citing what was described as a sponsor conflict with the sitcom Carroll was appearing in at the same time, "Make Room for Daddy"