Why Serial Killer Charles Ng Won't Be Executed Anytime Soon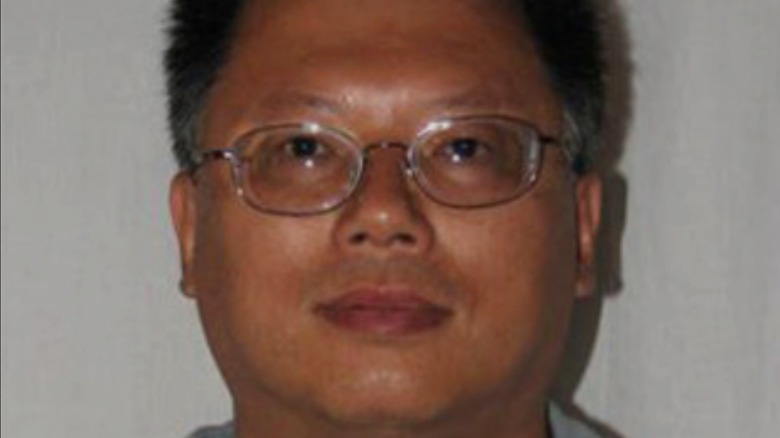 San Quentin Prison
Convicted serial killer Charles Ng has spent time behind bars since being convicted of murder of two baby boys, three women, and six men in 1999. The murders took place between 1984 and 1985, when Ng and his partner, Leonard Lake, allegedly participated in the rape, torture, and murder of as many as 25 people, according to ABC News.
Ng and Lake carried out the gruesome murders in and around a bunker in the Northern California woods. CBS News reports that investigators took five weeks to search the property and, during that time, they turned up bloodied tools, shallow graves, charred bones, Lake's diary, and videotapes of some of the tortures. Authorities are still working to identify remains in the area, and Calaveras County Lt. Greg Stark told CBS News that they may never know just how many victims there were because of how Ng and Lake disposed of the bodies. 
The case went to the California Supreme Court
PriceM/Shutterstock
In 1985, Ng evaded authorities before escaping to Canada, where he was arrested that same year for shoplifting and shooting a security guard. He fought extradition from Canada for six years until Canada's Supreme Court ordered him to return to California in 1991, where he awaited trial, per the Los Angeles Times. Ng's trial was one of the longest and most expensive in California, costing millions as he reportedly delayed it several times by firing his lawyers, changing the trial location, and even requesting to represent himself (via ABC News). After an eight-month trial, and deliberating for two weeks, a jury found Ng guilty of 11 murders.
Ng's lawyers took his case to the California Supreme Court, where they argued among many things that Ng did not receive a fair trial, that he was deprived of his right to due process, and that the death penalty was unjust and violated the Eighth Amendment's ban on cruel and unusual punishment. In July 2022, the California Supreme Court handed down a decision upholding the death penalty, concluding that Ng did indeed receive a fair trial. The court also declared that California's death penalty does not violate international law of "norms of decency."
California has a moratorium on the death penalty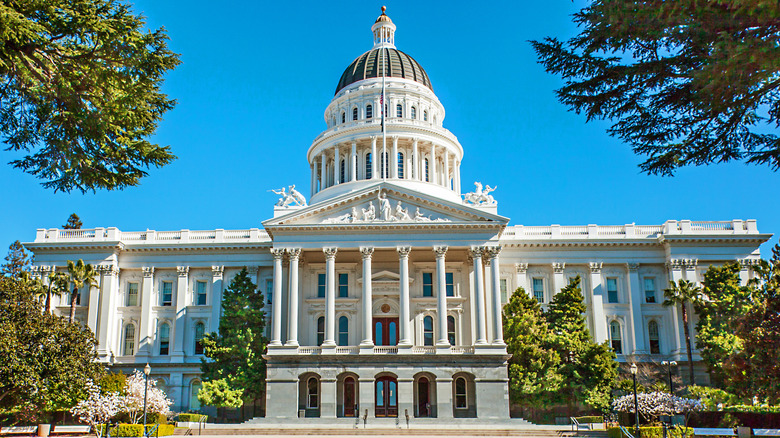 SchnepfDesign/Shutterstock
While Ng might have been sentenced to death, he is in California, where capital punishment is legal but temporarily on hold. In March 2019, California Governor Gavin Newsom signed an executive order establishing a moratorium on the death penalty in California. The order claims that the death penalty system is unfair, unjust, and wasteful, adding that innocent people have been sentenced to death. Newsom also said that he will not oversee any execution while he is governor of the state. In addition, the order calls for a repeal of the state's lethal injection policy and closure of the execution chamber at San Quentin State Prison, according to the California Department of Corrections and Rehabilitation.
It is not clear when Ng will be executed, but it probably won't be anytime in the near future. That gives him time for other federal appeals (via ABC News).