The Real Reason Charles Manson Avoided His Execution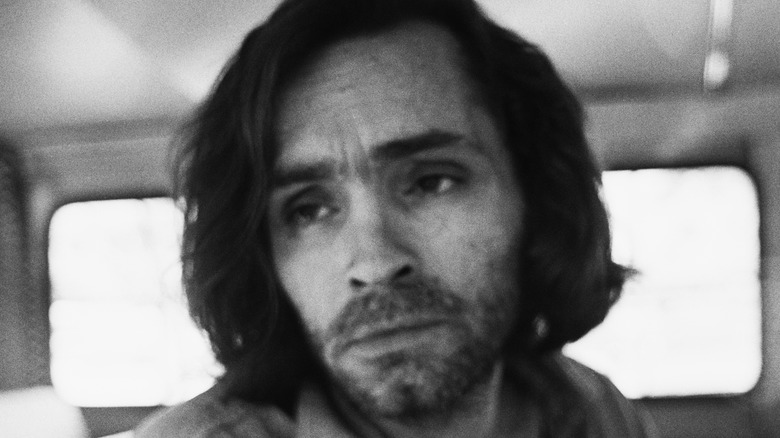 Michael Ochs Archives/Getty Images
Charles Manson is one of the most notorious American criminals of all time. After his release from prison in 1967, the failed musician made his way to San Francisco, per Biography, where he became the leader of a loosely organized cult later known as the Manson Family. The group left San Francisco for a deserted ranch in the San Fernando Valley where they dropped a lot of acid and listened to Manson's claims that he was Jesus and that an impending race war, which he called Helter Skelter after the Beatles' song, was imminent. In 1969, Manson ordered his followers to carry out a series of violent murders that resulted in the August 9 deaths of actress Sharon Tate (eight months pregnant at the time), writer Wojciech Frykowski, heiress Abigail Folger, and celebrity hairstylist Jay Sebring. Supermarket executive Leno LaBianca and his wife Rosemary LaBianca were killed the next day. 
Manson and his followers were arrested under suspicion of vandalizing a section of Death Valley National Park. It was only the confession of Family member Susan Atkins, who was being held in detention on suspicion of murdering musician Gary Hinman in the days before the Tate-La Bianca murders, that led to the eventual convictions of Atkins, Manson, Leslie Van Houton, Patricia Krenwinkle, and Charles "Tex" Watson. Despite not physically taking part in the murders, on January 21, 1971, Manson was convicted of first-degree murder for directing the killings and was sentenced to death.
'In the '70s, it was quite normal for someone convicted of murder to get out after 10, 15 years'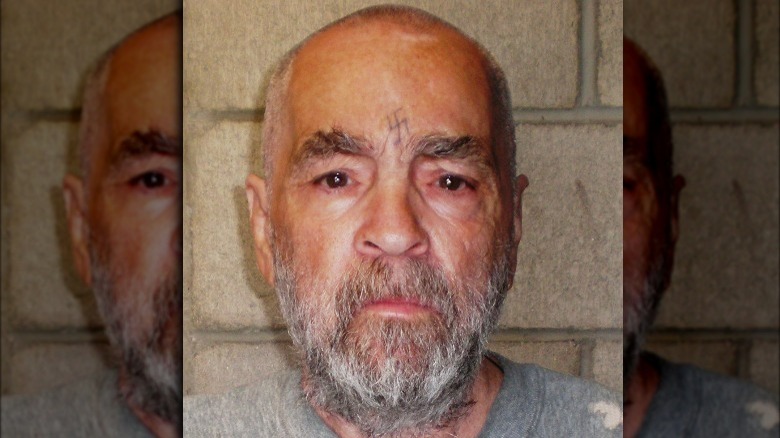 Handout/Getty Images
Manson died in prison, but he wasn't executed; he died of natural causes in 2017, over 45 years after his original sentence. Why wasn't he executed by the state of California? As reported by History, the year after Manson's sentence, California suspended the death penalty, with the state Supreme Court ruling it to be cruel and usual. As there was no life without parole sentence available when Manson and the others were sentenced, all four of them received the second most serious sentence available: life with parole. 
In late 1972, California voted on Proposition 17 to reinstate the death penalty, but by then the United States Supreme Court had halted all executions, as they were found to "violate the due process clause of the Constitution," per law professor Hadim Aviram. Georgia started performing executions again in 1976 and California followed suit in 1978, also instating a sentence of life without parole. Both developments are thought to have been influenced by the fear that Manson and his followers would eventually go free. According to Aviram, "In the '70s, it was quite normal for someone convicted of murder to get out after 10, 15 years."
Manson was denied parole 12 times, per CNN, before he died in prison on November 19, 2017. Susan Atkins died behind bars in 2009, while Leslie Van Houton, Patricia Krenwinkel, and Charles "Tex" Watson all remain in prison, having been denied parole numerous times, as reported by the Los Angeles Times.