Anthony Templet's Chilling Motive For Killing His Own Dad
In 2019, then 17-year-old Anthony Templet of Louisiana called 911 to confess that he just killed his own father.  In the opinion of a grand jury, this seemed like an open-and-shut case of second-degree murder. The case concluded in 2021 when Templet (pictured) received a suspended prison sentence and five years probation, according to The Advocate. Influencing the lighter sentence was Templet's motivation for committing the crime, which was later revealed in his testimony.
Prior to Templet's sentencing, he pleaded no contest to negligent homicide for the death of his father, as The Advocate goes on to note. An argument and physical altercation between Anthony and his father, Burt Templet, over whether the young teen had made contact with his stepmother, Susan Templet, reportedly led up to the shooting. Templet's father was shot three times in the head. This only scratches the surface of just how dark things truly were in the Templet's household, per Louisiana news outlet, Fox8Live.
Anthony Templet was trapped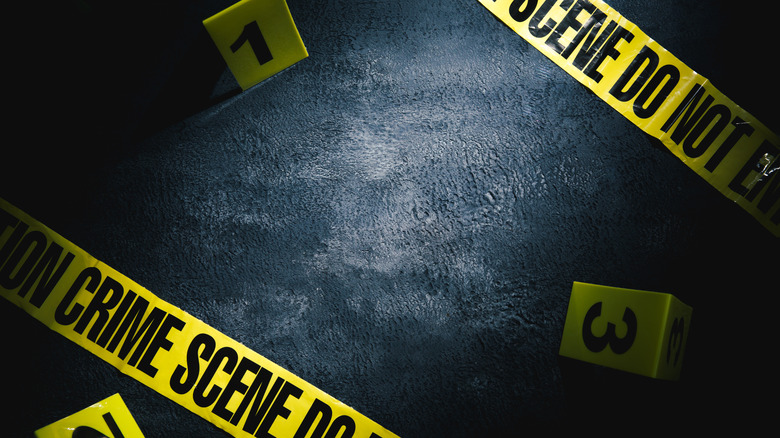 Fer Gregory/Shutterstock
At just five years old, Anthony was taken by his father from his Houston home and was considered a missing child (via KHOU). As The U.S. Sun notes, in the decade or so that Anthony Templet lived with his father prior to killing him, it was almost like he was trapped. Templet never attended school and was rarely even allowed out in public. Burt Templet took great lengths to keep his son hostage. He put tracking apps on his phone and installed surveillance equipment in their home while Templet was subjected to other forms of mental and physical abuse.
Also noted by Fox8Live, that Burt Templet's ex-wife, Susan Templet, recently sought court protection from her ex-husband and that he was reportedly intoxicated when the shooting took place. In the 911 call Anthony Templet made after the shooting, he said (via Fox8Live) that his father attacked him and a fist fight ensued. "I ran in his room, closed the door, and got a gun," Templet continued in the 911 call. When Burt opened the door, Anthony relayed that he shot him. His father died several days later (via KHOU).
If you or someone you know may be the victim of child abuse, please contact the Childhelp National Child Abuse Hotline at 1-800-4-A-Child (1-800-422-4453) or contact their live chat services.
Templet receives a sentence considered fair by the legal system
As further reporting from Fox8Live explains, the abuse Anthony Templet lived with was corroborated by his family and confirmed by the prosecution in the case. In terms of his probation, Templet must complete high school, as The Advocate reports. When he was taken by his father at the age of 5, Templet lived in Houston and his sister Natasha never knew what had happened to him, as KHOU also notes.
On the news that her brother was found after the shooting, Natasha said (via KHOU) "He has been secluded and abused all these years by his own father. My brave brother had to defend himself for the last time against that evil man." Templet's defense attorney Jarrett Ambeau (pictured, with Templet) was pleased with the outcome of the case. Ambeau said (via The Advocate), "This feels like the first day of his life," referring to Templet.
Prosecutor's also agreed that the court's ruling was the best case scenario for all involved, as District Attorney Hillar Moore III explained (per The Advocate). "We think this was the most appropriate, fair outcome for all the parties," he said. The complete Anthony Templet story is told in the Netflix documentary, "I Just Killed My Dad," with a trailer to watch now on Youtube.