How Roger E. Mosley Started Working With Tom Selleck On Magnum PI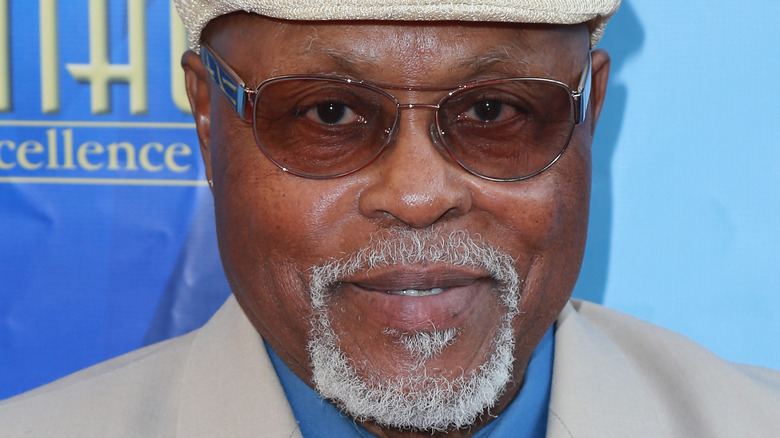 Leon Bennett/Getty Images
CNN reports that "Magnum P.I." star Roger E. Mosley died on August 7 at the age of 83. His daughter Ch-a Mosley told The Hollywood Reporter that the actor was involved in a car accident in Lynwood, California. His injuries left him in critical condition. His daughter announced his death and released a statement that read, "We could never mourn such an amazing man. He would HATE any crying done in his name. It is time to celebrate the legacy he left for us all." Born in 1938, Mosley made his acting debut on an episode of "Cannon" in 1971.
A 1976 interview with People explains that he studied acting at the Mafundi Institute, a community art school in his hometown of Watts, California. Per CNN, Mosley went on to appear in several TV shows, including "Sanford and Son," "Love Boat," "Kojak," "The Rockford Files," "Starsky & Hutch," and many more. TCM writes that he also starred in films like "McQ" and "Leadbelly." In fact, famed film critic Roger Ebert praised the latter as "one of the best biographies of a musician I've ever seen." Nevertheless, the BBC states that Mosley's most notable role was that of Theodore "T.C." Calvin on "Magnum P.I." He starred in more than 150 episodes of "Magnum, P.I." with co-star Tom Selleck (via Yahoo! News).
The pair worked together long before Magnum P.I. premiered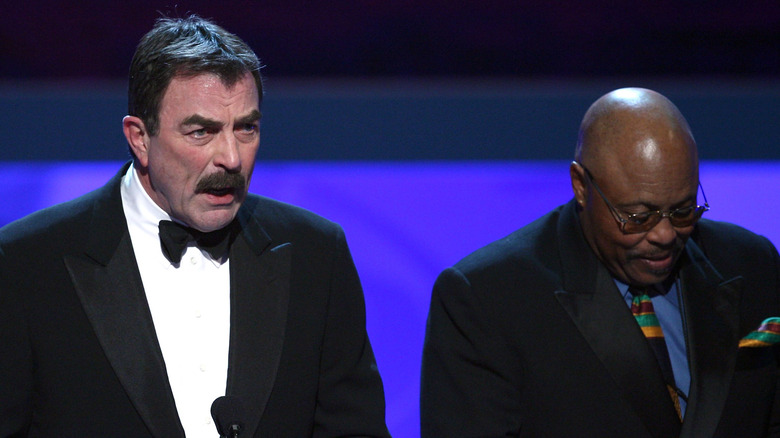 Alberto E. Rodriguez/Getty Images
According to TCM, Roger E. Mosley and Tom Selleck first became acquainted with each other through the 1973 film "Terminal Island." IMDb writes that the film centers on prisoners that have been left on island to fend for themselves. Mosley starred as Monk, while Selleck portrayed Dr. Norman Milford. That being said, The Hollywood Reporter states that actor Gerald McRaney was in talks to portray T.C. on "Magnum P.I." However, producers realized that they needed an actor of color for the show's main cast. That's when Selleck thought of his former "Terminal Island" co-star, Mosley. The rest, as they say, is history.
Per CNN, "Magnum P.I." aired for eight seasons between 1980 and 1988. The BBC explains that the character of T.C. is a helicopter pilot that owns his own company in Oahu called Island Hoppers. T.C. knows Selleck's character, Thomas Magnum, from their time in Vietnam (via The Hollywood Reporter). Mosley, unbeknownst to the show's producers, actually had his helicopter license.
Moreover, Mosley wanted to ensure that T.C. was portrayed as a clean-cut and educated Black man. In a 1982 interview with "Ebony" (via BBC), he stated, "They [the show writers] keep writing for me to smoke and drink, but I won't do it." Mosley added: "I never get high, smoke, or drink on the show or in real life. That's not what I want Black kids to see."
He thought Magnum P.I. would fail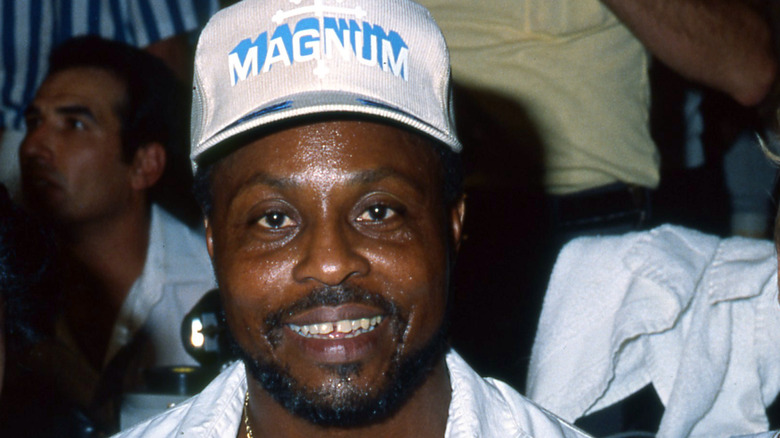 Donaldson Collection/Getty Images
The Hollywood Reporter writes that Roger E. Mosley was not interested in starring in "Magnum P.I" when he was first offered the role of T.C.; he wanted to make films, not TV shows. Nevertheless, the BBC states that Mosley's agent convinced him to at least do the show's pilot. His agent told him, "'So here's what you do, Roger: sign up for the show, go over to Hawaii, they'll treat you good for the 20 days it will take to shoot the [pilot], you'll get a lot of money, and then you come home. A show with Tom Selleck always fails, and you'll be fine.'"
Per the BBC, the agent explained that Selleck had previously done five pilots, which had all been ill-fated. Of course, this was not the case with "Magnum P.I." as Mosley quipped, "Well, 8 1/2 years later." According to The Hollywood reporter, he did not want T.C. to "be the only Black person in Hawaii and be broke," he explained. "And they reversed. They decided Tom would be broke, and I would be financially well off — except I was always bailing him out."
After "Magnum P.I." came to an end, Yahoo! News reports that Mosley continued to periodically act throughout the 90s and 2000s. Most recently, his IMDb notes that he appeared on the show's reboot as John Booky.