Roger Waters Was Left Unimpressed In His Lone Meeting With John Lennon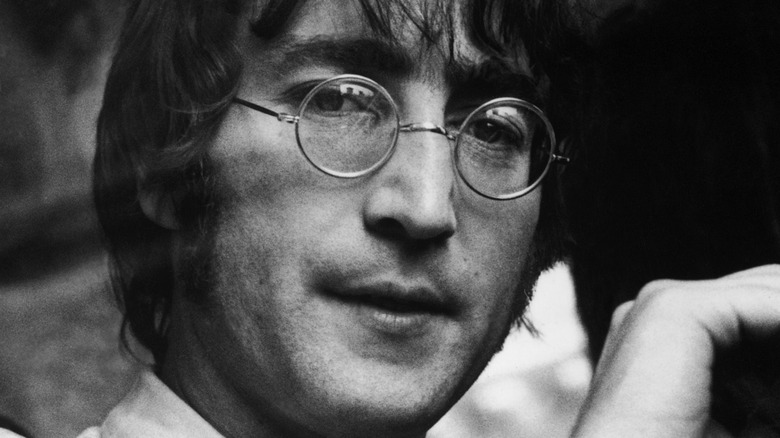 Keystone/Getty Images
The Beatles and Pink Floyd are both bands that were not releasing music for a long period of time when compared to the lasting influence that they each had on music and the world. The Beatles hit the height of their fame in the mid-1960s and released their last studio album in 1970. Meanwhile, Pink Floyd released their first studio album in 1967 and released the albums for which they are best known — such as "Dark Side of the Moon" — in the 1970s.
The two powerhouses of rock share a handful of similarities. Both bands originated in the United Kingdom, recorded significant amounts of their discographies at Abbey Road Studios in London, became known for experimental music, dealt with arguments between members, and experienced court proceedings over business matters. Given that both bands spent time at Abbey Road Studios and both enjoyed insurmountable success in the music industry, it's not a surprise that members of the Beatles and Pink Floyd crossed paths.
Roger Waters met John Lennon while recording with Pink Floyd
Michael Ochs Archives/Getty Images
Roger Waters was a member of Pink Floyd from its inception in 1964 and 1965, but left the band in the mid-1980s. Waters has often spoken about the influence that the Beatles had on his own music and told Cosmic Magazine that John Lennon's first solo album "will always be in my top five" musical interests. Waters performed covers of "Imagine" and "Across the Universe" as well. In 2015, he explained to KLCS (via Cosmic Magazine) that the Beatles taught him that "it was okay for us to write about our lives, and what we felt." He further explained that there was "value in that freedom."
In 1967, the Beatles were in the midst of recording "Sgt. Pepper's Lonely Hearts Club Band," an album that Rolling Stone declared the best album of all time in 2003. That same year, Pink Floyd was recording their very first studio album, "Piper at the Gates of Dawn." It was then that Waters and Lennon met for the first and only time.
Roger Waters regrets only meeting John Lennon once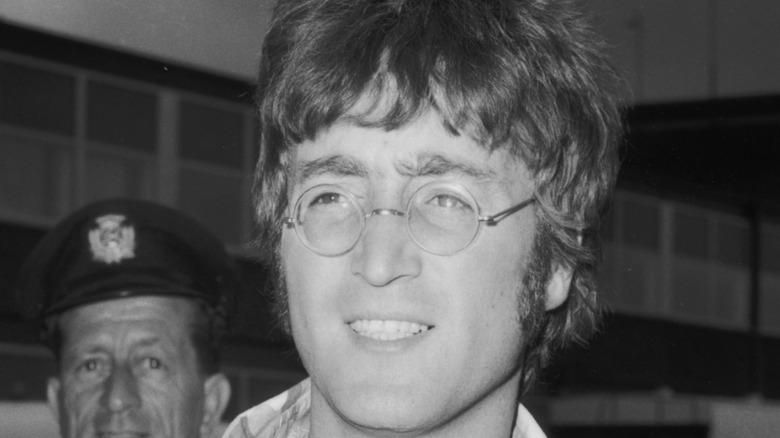 George Stroud/Getty Images
Despite the admiration for the Beatles that Roger Waters had, when he met John Lennon in 1967, it was not exactly an overwhelmingly positive experience. On Marc Maron's "WTF" podcast, Waters described Lennon's attitude that day as "snotty." Perhaps he just caught Lennon on a rough day at the office, or maybe Pink Floyd was not well established enough to earn much of a response from Lennon. However, Waters admits that he, too, sported a "snotty" demeanor.
Nevertheless, Waters stated that only meeting Lennon once is a "huge regret" of his. As previously mentioned, Waters has consistently lauded the Beatles and John Lennon's solo work, especially "Sgt. Pepper's Lonely Hearts Club Band." Upon its release in the same year during which he met Lennon, Waters recalled listening to it with great interest (per Far Out Magazine).
In the decades since, Abbey Road Studios has become a pilgrimage site for fans of both the Beatles and Pink Floyd. It is also still a working recording studio.