How Pete Rose Ended Up Broke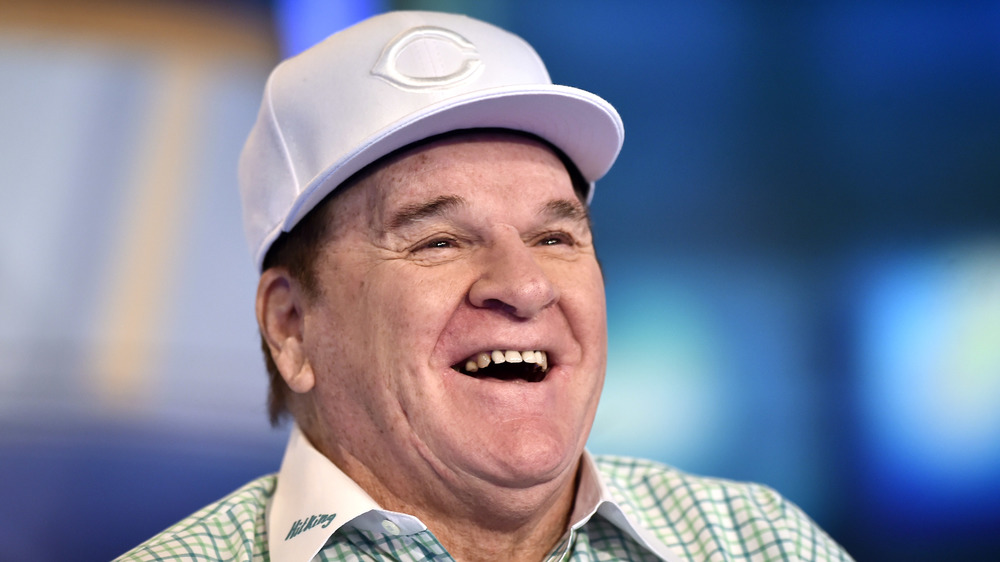 Steven Ferdman/Getty Images
Former MLB player and manager of the Cincinnati Reds Pete Rose racked up quite a few impressive stats during his career. According to Baseball Reference, he ended his career with a staggering 4,256 hits, an insane record that will most likely never be broken. And as CNN reported, the guy who got nicknamed "Charlie Hustle" as a rookie is also the only player in the history of the big leagues to play over 500 games at five different positions: first, second, and third bases, as well as right and left fields. He's got the record for the most number of games played, with 3,562 on-field appearances, and he's a 17-time All Star.
In spite of all of these absolutely impressive accomplishments, however, he has also been banned from baseball for life. As The L.A. Times reported, Rose was banned from the sport for life in August 1989 for betting on the team he managed, a charge he denied until 2004, when he finally came clean in an autobiography. "I bet on my team to win every night because I love my team. I believe in my team," he told ESPN in 2007.
Now, in addition to being a holder of 19 league records who will never make it into the Baseball Hall of Fame, Pete Rose has lost all his money and apparently is drowning in debt.
Pete Rose's gambling addiction led to his financial fall from grace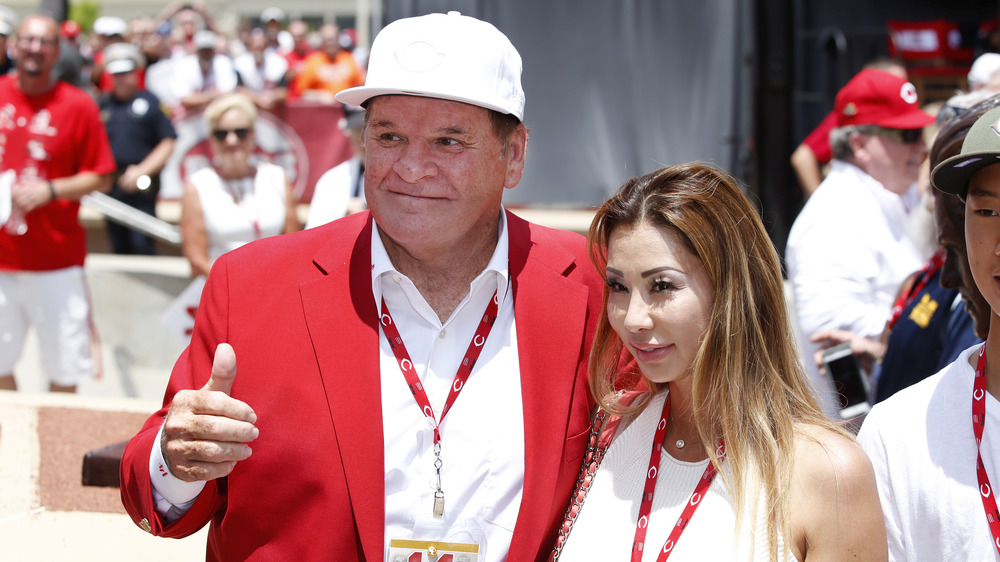 Joe Robbins/Getty Images
ESPN Classic remembered January 7, 1991, as "a cold, gray day" in Illinois when Pete Rose was released from the Marion Federal Prison. Baseball's fallen star had just served five months in the minimum-security facility for federal income tax evasion. After reportedly earning 11 cents an hour in the prison's welding shop during his sentence, the millionaire ex-athlete was on his way to serve another three months at a halfway house in Cincinnati. But the prison sentence and subsequent probation were just the beginning of the financial woes that have led to his going broke.
Although Rose let gambling utterly ruin his baseball legacy and standing with the league, court documents obtained by TMZ Sports in 2018 alleged that old Charlie Hustle didn't let those consequences change his ways. Filed by his estranged wife, Carol Rose, the documents revealed that the two were still married, despite a 2011 filing and Rose's new relationship with Playboy model Kiana Kim (pictured above), a romance that was briefly publicized in a reality show that Bleacher Report says TLC would rather you forget. The documents also alleged that Rose was pulling in at least $100,000 a month just signing autographs, but also revealed that he was blowing the vast majority of that income on high-stakes gambling, with huge debts to casinos as well as the IRS.
Pete Rose claimed his ex-wife, not his gambling habit, was bleeding him dry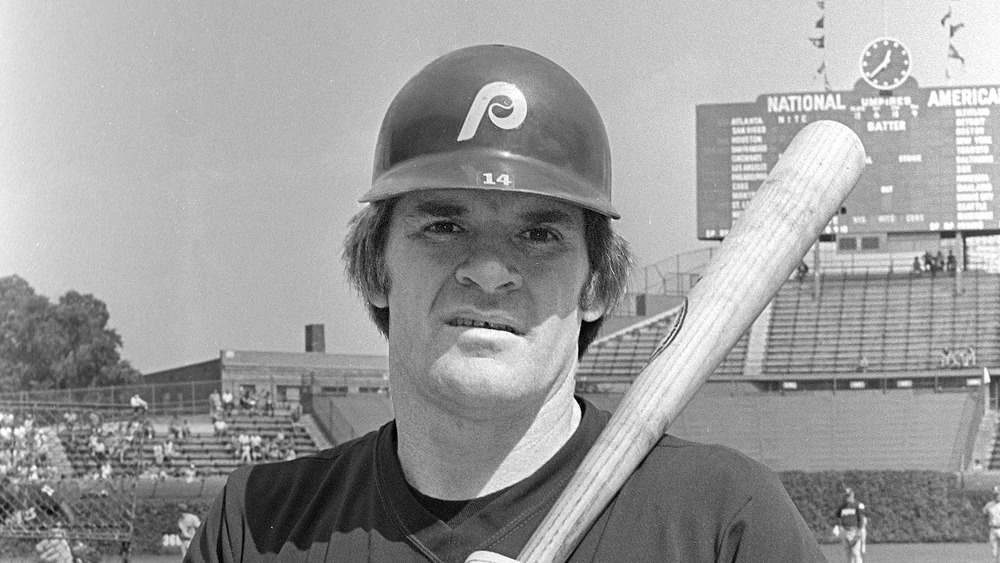 Ron Vesely/Getty Images
Later in 2018, TMZ Sports reported that things were getting even worse for Rose. The sports gossip outlet had obtained more court documents which said, "[Rose] is currently disabled and can barely walk or travel ... His health is deteriorating and [he] has a heart condition and [is] on blood thinners." Beyond his deteriorating health, Rose reportedly had also lost income when he was fired from his baseball analyst gig on FOX Sports after allegations that he had a sexual relationship with a girl as young as 14 years old in the 1970s. Sports Illustrated wrote that he "apparently became too toxic" after ESPN obtained court documents describing the alleged relationship. Although he denied knowing that the woman was a minor when they had a sexual relationship, he has also denied that he never corked bats, a claim that has been refuted by both Deadspin in 2010 and, more recently, the Montreal Gazette in May 2020. It appears he cheated his way into the record books.
The loss of his FOX Sports job apparently cut his annual income by $550,000. Rose admitted that he still made $435,000 a year, but said that he was being bled dry by lawyer fees and other "great debts." The documents TMZ reported on revealed that he was trying get the court to finalize his divorce from Carol Rose without granting her any further spousal support and attorney's fees.