The Importance Of Marian Anderson's 1939 Lincoln Memorial Concert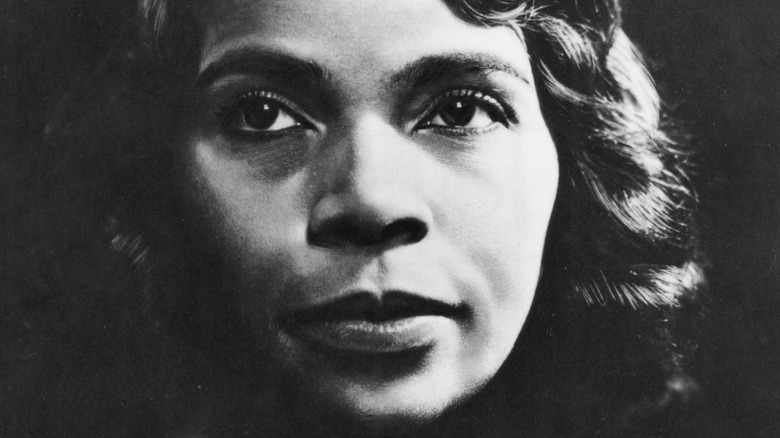 Print Collector/Getty Images
The 1930s was a precarious time that saw Hitler's ascent in Europe and the height of Jim Crow laws in the United States. The NAACP noted that after WWI, lynching increased and migrations North took place among Black college graduates whose opportunities were scant in the South. Many Northern states, however, had segregated schools and neighborhoods, as well as "Whites Only" signs pinned to the doors of businesses. Plenty of people were fighting for their rights in the Jim Crow landscape. NAACP investigator, Walter White, infiltrated the KKK, and activists across the country defied segregation laws (via History).
But not everyone opposed Jim Crow with direct civil disobedience. Some affected change by following their passions in other areas. Jesse Owens made waves when he won four gold medals in 1936, as per Britannica, and Joe Louis became a world-renowned heavyweight champion in 1937 (via Biography). In 1939, a contralto named Marian Anderson would make comparable strides in music with her Lincoln Memorial Concert.
Her Early Life and Career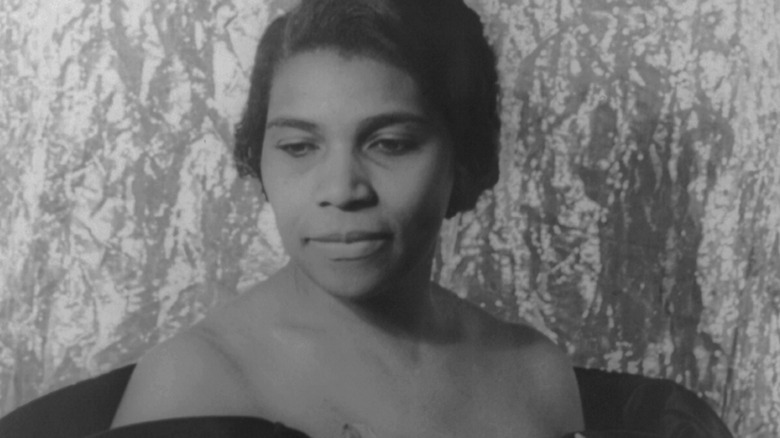 Donaldson Collection/Getty Images
Born in Philadelphia, Pennsylvania, in 1897, Marian Anderson was the oldest of three girls. Starting at the age of 6, she stood out among her peers at the Union Baptist Church because of her singing voice — which earned her the nickname "Baby Contralto." Her father supported her talent by buying her a piano so she could teach herself to play and sing. His death when she was 12 didn't halt her ambitions, and she continued to rehearse with her church choir to master a variety of vocal ranges and musical styles (via Biography).
By 1928, she had performed at Carnegie Hall and then began touring Europe. Her talent soon aroused the interest of Eleanor and Theodore Roosevelt, who invited Anderson to perform at the White House — making her the first African American to do so (via Biography). Despite her mounting success, she still came up against the racism of 1930s America, as her attempt to perform at Constitution Hall would prove.
Marian Anderson's Performance at the Lincoln Memorial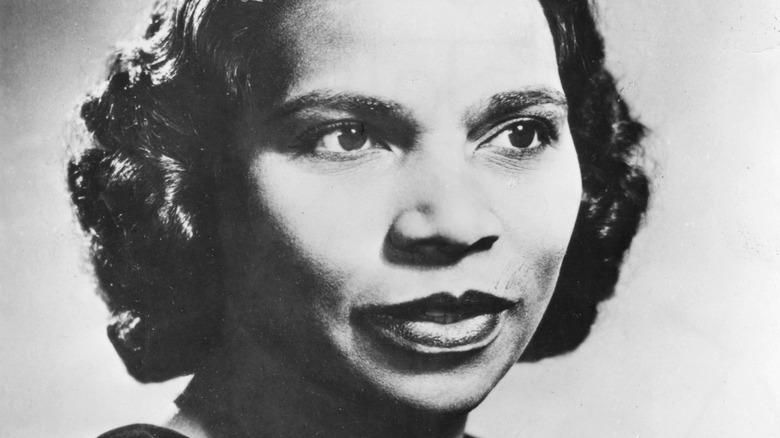 Print Collector/Getty Images
Constitution Hall was expected to be Marian Anderson's next performance venue, since it was commodious enough to hold the large crowd she would draw from her international fame. However, the Daughters of the American Revolution owned the Washington venue, and the clause in their contract stated that Constitution Hall would house only white performers. In light of the DAR's strictures, Walter White of the NAACP suggested an outdoor venue — the Lincoln Memorial (via NPR).
Secretary of the Interior, Harold Ickes, gave the green light and even led Anderson onstage on April 9, 1939, before a crowd of 75,000 people (via Biography). The singer, though nervous, sang in perfect notes the songs "My Country, 'Tis of Thee," "Ave Maria," "Gospel Train," and others. For 25 minutes, she showcased her range of talent as the Lincoln statue graced the backdrop, as per NPR. The concert proved to be her biggest success, even prompting the DAR to change its discriminatory policy. Marian Anderson would later perform before audiences at Constitution Hall on multiple occasions (via Daughters of the American Revolution).