The Tragic 2007 Death Of Martin Luther King's Eldest Child, Yolanda King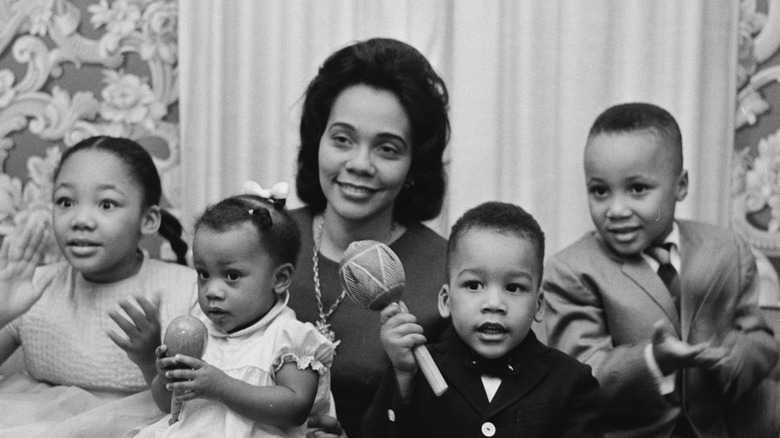 Michael Ochs Archives/Getty Images
Yolanda King, the oldest child of Dr. Martin Luther King Jr., died on May 15, 2007, in Santa Monica, California, at the age of 51. Her career as an actor and speaker combined her father's activism with her own artistic pursuits. She held membership at the Southern Christian Leadership Conference, which her father helped found in 1957, and she was a notable advocate for non-violence. Before her death, she led a production company called Higher Ground Productions — an organization whose mission is to provide a "gateway for inner peace, unity, and global transformation," as per NPR.
Only a year earlier, Coretta Scott King, wife of MLK and mother to Yolanda, died from complications of ovarian cancer at the age of 78. Coretta King had established her own career as a civil rights activist, and after her husband's assassination in 1968, she founded the Martin Luther King Jr. Center for Nonviolent Social Change (via Biography). Yolanda King's career proved equally successful as she used both entertainment and oratory to advance her family's message.
Her Early Life and Career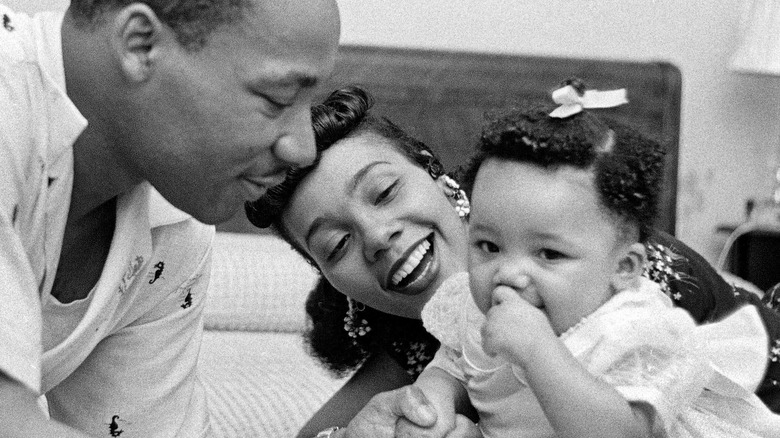 Michael Ochs Archives/Getty Images
Yolanda King was born November 17, 1955, shortly before the Montgomery Bus Boycott. King was born in the midst of the turbulent civil rights movement and was only an infant when the King home was bombed in 1956. In 1960, they moved to Atlanta, Georgia, where she was immersed in social upheaval. Early on, she was aware of racism in her surroundings, especially when her father had to explain to her why she wasn't allowed to go to the amusement park known as "Funtown." This, and other experiences, prompted a 7-year-old Yolanda to tell her friends (via Stanford), "Look, all I want is to just be treated like a normal child."
She went to drama school, where was active in student counsels, and in 1976, she graduated from Smith College with a Bachelor of Arts in Drama and African American Studies. Her educational accomplishments continued when she earned a Master of Fine Arts from New York University in 1979 (via Stanford). Her career in acting kept her in the realm of civil rights. She played Rosa Parks in the 1978 miniseries "King" and appeared in "Ghosts of Mississippi" — a drama based on the true story of a white supremacist accused of the assassination of civil rights activist Medgar Evers (via NPR).
Yolanda King's Later Work and Cause of Death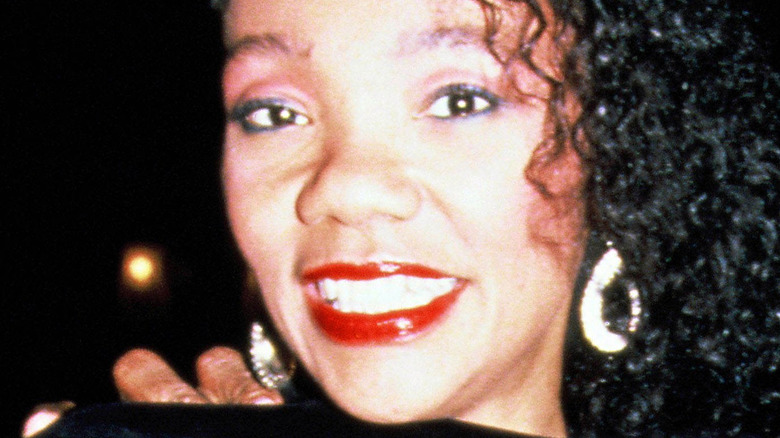 Georges De Keerle/Getty Images
Yolanda King was active in education during the start of her acting career, working as a professor for three years at Fordham University before moving to Los Angeles in 1990. After the move, she founded Higher Ground Productions where she produced and starred in a myriad of films. Her accomplishments extended further to the publishing industry, where she authored several books, including "Open my Eyes, Open my Soul," which made it to print in 2003 (via Stanford).
Leading up to her death, she was still active in the public eye. When the Associated Press asked how she was dealing with her mother's death, she said (via NPR), "I connected with her spirit so strongly. I am in direct contact with her spirit, and that has given me so much peace and so much strength." Yolanda King's cause of death remains unknown, although her family — including her sister Bernice King and two brothers, Martin and Dexter King — believe a heart problem may have contributed to her death (via NPR).