The Real Reason Marvin Gaye Wasn't A Fan Of Lamont Dozier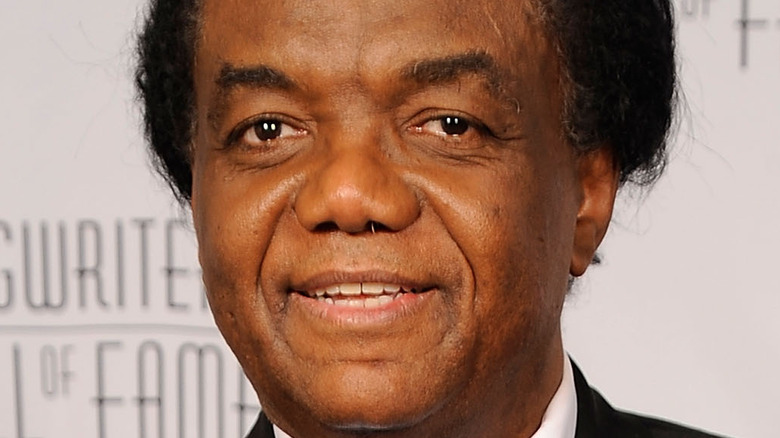 Gary Gershoff/Getty Images
"There's no such thing as writer's block. That's just something you put in your own head. 'I don't feel it today' — that's b*******," Lamont Dozier once said about the often-daunting process of songwriting. That may seem like an idealistic mantra for even the most seasoned songwriter, but the late Motown star's tenacity and austere determination to uphold a certain standard in music evidently served him well. During his life, Dozier wrote and produced some of the most iconic pop songs of all time, including "Stop! In the Name of Love," "I Can't Help Myself (Sugar Pie Honey Bunch)," and "Heatwave" (via The Guardian).
Naturally, whatever standard he held himself to, he held others to as well. As The Guardian reports, Dozier — alongside Brian and Eddie Holland — made sure that the artists they were working with were pressed to the grindstone hard enough to ensure an immaculate final product. In fact, it was almost too much for one particular Motown star to handle. 
Ain't no vocal high enough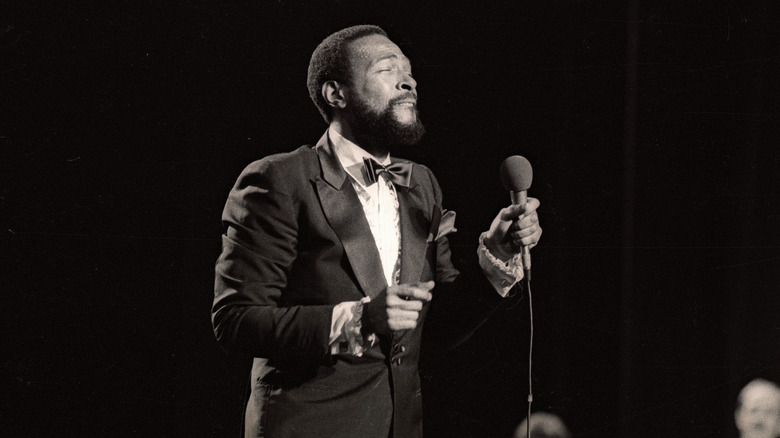 Gie Knaeps/Getty Images
In a 2018 interview with Carl Wiser of Songfacts, Lamont Dozier recalled what it was like to work alongside Motown legend Marvin Gaye: "We would stretch it a key higher, or even half a key higher, so it was out of his comfort zone and when he sang it, he could develop his own style and make the song his. You had to do that by adding a stress point: raise the key a little higher so he had to sing harder." The Holland-Dozier-Holland trio did whatever it took to summon the very best out of Gaye, though it wasn't achieved without a little bitterness from the man himself. 
Marvin Gaye admittedly felt attacked during their recording sessions, as The Guardian reports. Dozier and the Holland brothers routinely wrote songs that were beyond the singer's natural vocal range, so they were often met with backlash despite their good intentions. Gaye was notoriously reputed for having something of a short temper, so a good amount of angsty discord was inevitable within the group of musicians as they pushed each other's buttons. All the same, things always came together in the end, and some of the greatest tracks ever recorded were conceived during their studio sessions. "He was just great at manipulating his voice into where it has to go to hit the right notes," Dozier shared about the singer (per Songfacts). 
Lamont Dozier's legacy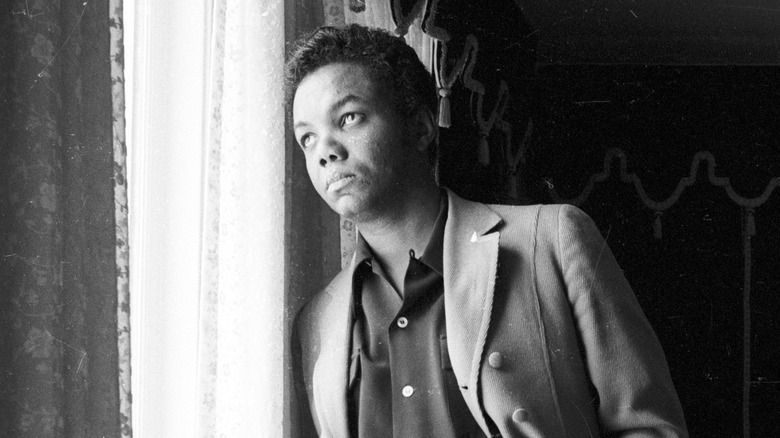 Michael Ochs Archives/Getty Images
In the early hours of August 9, 2022, it was reported that Lamont Dozier had passed at the age of 81. His son, Lamont Dozier Jr., shared an Instagram post mourning the loss of his father alongside the caption, "Rest in Heavenly Peace, Dad!" Motown fans and numerous personalities in the musical industry have taken to the internet to pay homage to the late great producer/songwriter. According to Brian Wilson of The Beach Boys (via NBC News), Dozier was "responsible for much of the Motown sound and countless hit records."
According to The Mercury News, Dozier and the Holland brothers wrote over 25 top 10 songs and carved out some of the most prominent success stories in Motown history. Artists like The Supremes, the Four Tops, Freda Payne, and Marvin Gaye can trace a good portion of their merits back to his creative vision in music and production. He also worked with modern artists like Kanye West, the Black Eyed Peas, and Dave Stewart. After his passing, his family shared in a heartfelt eulogy (per U.S. News & World Report), "Respected as one of the most humble musical geniuses to achieve the level of success he did, Lamont Dozier was iconic."