Lamont Dozier's Fractured Relationship With Motown Explained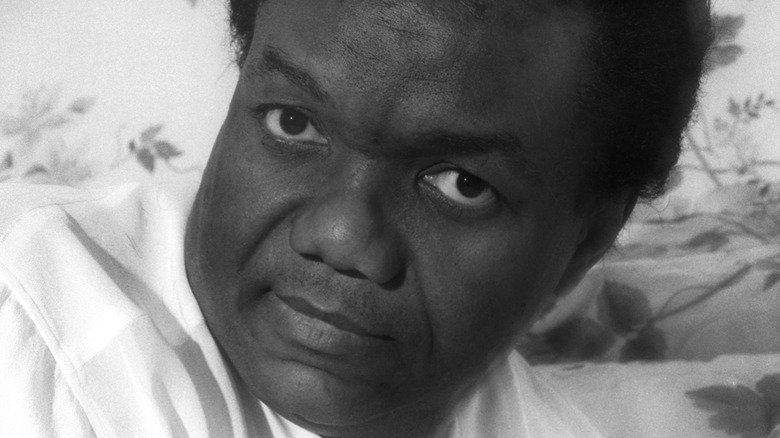 Bob Berg/Getty Images
Lamont Dozier, Motown musician, co-writer, and co-producer behind several timeless hits for the Detroit label like "You Can't Hurry Love" by the Supremes, died in early August 2022, according to The New York Times. At the time of Dozier's death, he was 81, and his death was confirmed by his son via Instagram, as NPR reports. As of this report, no cause of death was provided. "Rest in Heavenly Peace, Dad!" his son's statement read.
In total, 14 of Dozier's co-compositions for Motown reached the top of the Billboard charts, according to Stereogum. Born in Detroit, Dozier made his name co-composing a number of hits for legendary Motown artists such as the Four Tops and the Vandellas, among others. As one-third of the songwriting trio Holland-Dozier-Holland, though, his relationship with the Motown label — and specifically, label-founder Berry Gordy Jr. — had its own fair share of problems, as 2022 reporting from The Guardian notes.
Holland-Dozier-Holland wrote 10 No. 1 hits for the Supremes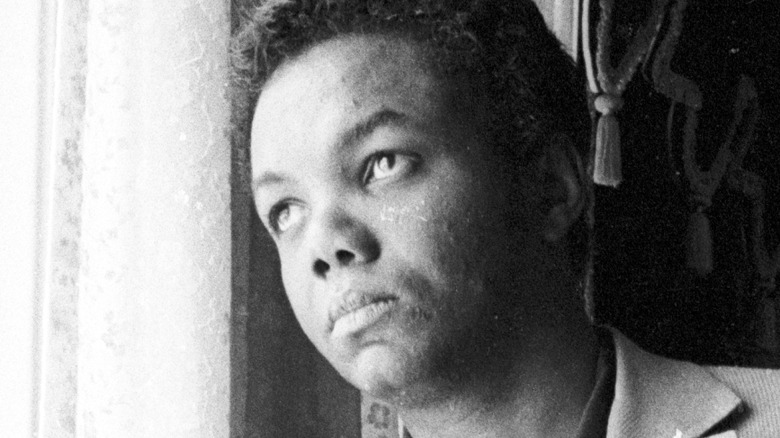 Michael Ochs Archives/Getty Images
Among all the classic artists Lamont Dozier and his partners worked with, no relationship was perhaps quite so successful as it was with the Supremes, for whom the Holland-Dozier-Holland songwriting team wrote 10 chart-topping hits, as Stereogum goes on to explain. While working with the Holland brothers, Dozier wrote and arranged the music with one of his partners, while the other Holland brother wrote the lyrics. Before joining the Holland brothers, Dozier's career in music began in the early '60s and continued long after his time with the Motown label ended.
After leaving Motown, Holland-Dozier-Holland went on to form their own labels, Invictus and Hot Wax, and in doing so, the songwriting trio continued to produce hits. After splitting with the Holland brothers in the 1970s, Dozier worked with and continued to produce work for pop artists like Carly Simon, Phil Collins, and Peabo Bryson, among others. Throughout his career, Dozier won a Grammy and Golden Globe and was nominated for an Oscar, according to CBS News. Holland-Dozier-Holland briefly reunited in 2009. Behind the mic, Dozier had his own top-40 hit as a singer in 1974 with "Trying to Hold on to My Woman" (via Stereogum).
Working at Motown was a pressure cooker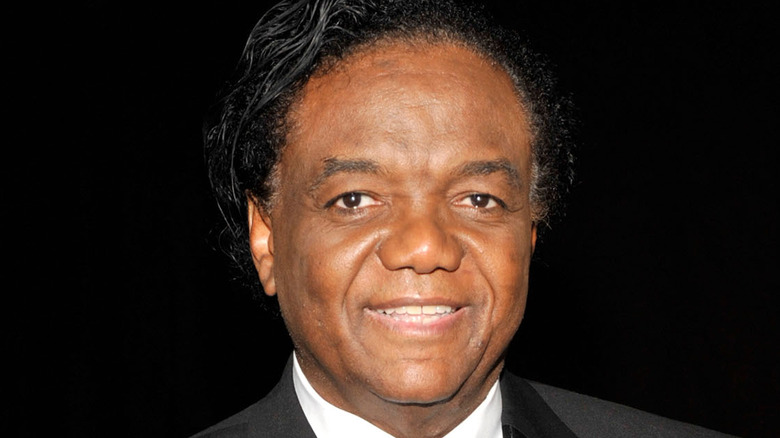 John M. Heller/Getty Images
Despite all that success, Lamont Dozier's time at Motown was full of tension and pressure, as The Guardian goes on to report. Much of that came directly from label-founder Berry Gordy Jr. In 1965, Gordy said that his label would release nothing but top 10 singles, and for the Supremes in particular, nothing less than a No. 1 hit would be acceptable. By 1968, the Dozier Holland-Dozier-Holland songwriting partnership tried to form their own label under the aegis of Gordy Jr. and Motown, but the music mogul would have nothing of it.
Because of this, Dozier and the Holland brothers parted ways with Gordy Jr., but while locked up in litigation, they were forced to use pen names while working on their own material (via The Guardian). Among other honors, the Holland-Dozier-Holland partnership was inducted into the Rock & Roll Hall of Fame in 1990, as Stereogum also reports. Dozier's children, Beau Dozier and Paris Ray Dozier, joined their father in the music industry. Dozier's wife of over 40 years, Barbara Ullman, died in 2021 (via CBS News).