What Is The CHIPS And Science Act?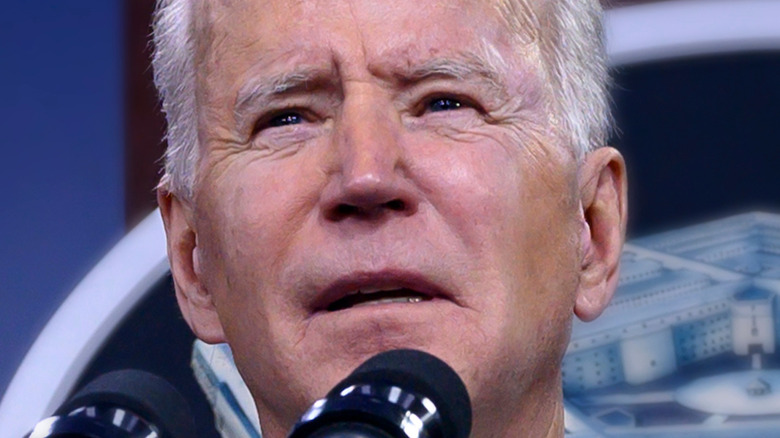 BiksuTong/Shutterstock
On August 9, 2022, President Joe Biden put into effect the CHIPS and Science Act, which aims at boosting science and engineering industries in the U.S. As ABC News says, the bipartisan bill has a staggering $280 billion budget, all aimed at helping the U.S to compete with China in terms of technological progress. Accordingly, the bill will go on to be regarded as a signature piece of Biden's economic legislation, with many calling it a necessity in an era where chip scarcity is looming. 
The bill took a little over a year to fully hash out and conceptualize, but it eventually passed in Congress with a 64-33 vote in the Senate and a 243-187 vote in the House. Overall, 17 Republican senators and 24 Republican House representatives supported the bill. As The Verge reports, Secretary Gina Raimondo of the Commerce Department talked about how the U.S. must increase its semiconductor manufacturing if it wants to remain a global tech leader. 
The bill aims to make the U.S. more competitive with China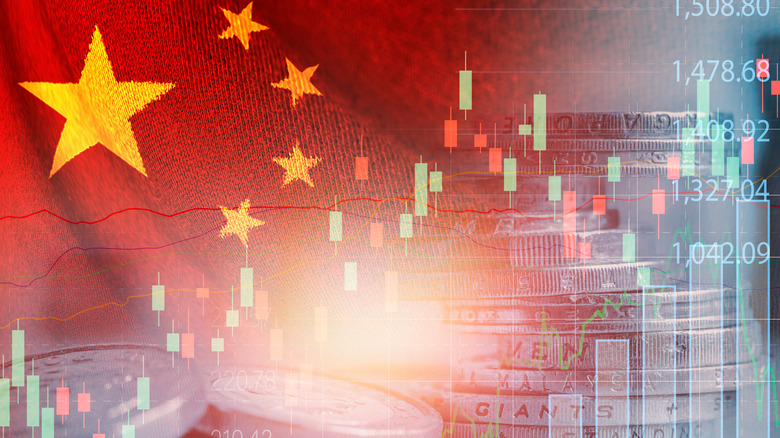 Dilok Klaisataporn/Shutterstock
Whether this plan will combat China's own technological growth or not remains to be seen, though Joe Biden did not fully expand on any supposed threats. It is clear that China's economic activity is on Biden's radar, and he wishes to match that to some extent. Tech industries across the world all depend on things like semiconductors and computer chips to operate. When there is a shortage, then there is a shortage in supplies that depend on them. One big example of this is the current shortage of cars. As CNET says, car production in North America has slowed down significantly due to the shortage.
As of 2022, China is a powerhouse in technology production, particularly semiconductor technology. As The New York Times says, China had produced a new semiconductor with impossibly small circuits, which could reportedly lead to innovative technologies. Much of the U.S.'s technological progress had been slowed down due to bureaucratic chokeholds. Industries needed the funding and infrastructure to push ahead, which took more than a year to properly draft and approve. And during this time, China found itself becoming one of the leaders in key technologies over time.
The bill will see huge investments in scientific research and manufacturing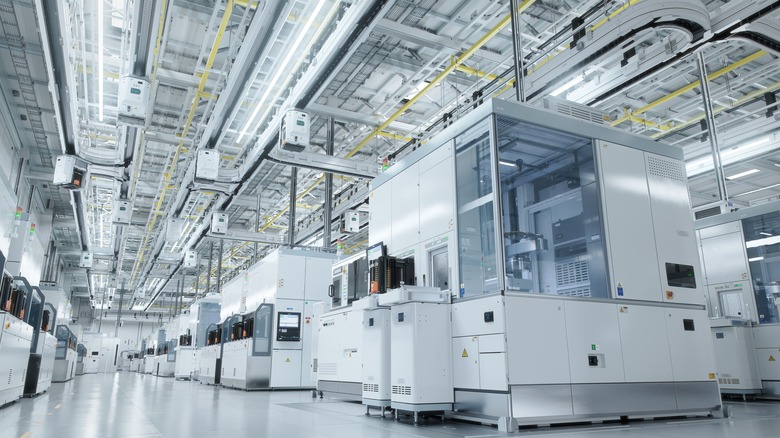 PastryShop/Shutterstock
So, just what's in this bill, and how much money is it? The bill outlines how the budget will be allocated to each sector and industry. As CNN explains, the $52.7 billion invested into research and chip manufacturing will cover a huge expansion in the manufacturing of semiconductors. These new subsidies will reportedly help boost tech companies with the resources and financial help needed to ramp up production. Also outlined is a supposed 25% tax credit, which will also go toward helping to expand manufacturing and construction. Another $170 billion will go to space exploration, energy use, and further scientific research, along with grants and fellowships to STEM programs.
According to Reuters, the $280 billion set aside for this scientific boost will be levied out over 10 years. This investment will also boost defense technology and improve the development of key weapons, such as Javelin missiles and more. Some companies will also be key to the development, such as the semiconductor company Micron, which the White House has said will provide 8,000 new jobs (via CNBC).