Where Will Queen Elizabeth II Be Buried?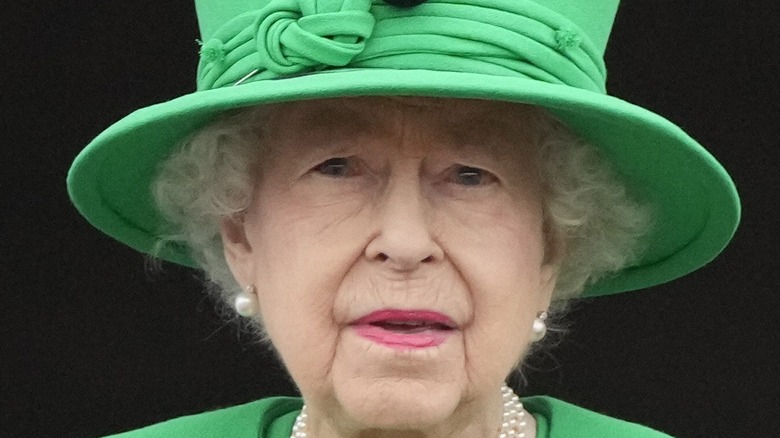 Wpa Pool/Getty Images
Queen Elizabeth II's death is not something many want to think about, but it's inevitable. In fact, Britain's government already has a plan for what will happen soon after the queen's death. Queen Elizabeth II is the longest-reigning British monarch. She was officially crowned queen at 27 years old on June 2, 1952, after the death of her father, King George VI, months prior (via History). Furthermore, she is only a couple of years away from being the longest-reigning monarch in the world. The title is currently held by King Louis XIV of France, who ruled for 72 years until his death in 1715, as reported by NPR.
In the last few years, many have speculated about the queen's health, especially after the missed a few important events. However, palace officials notified the public that the queen was well, per CNN. As of writing, the queen is 96 years old and has been reigning for 70 years.
Operation London Bridge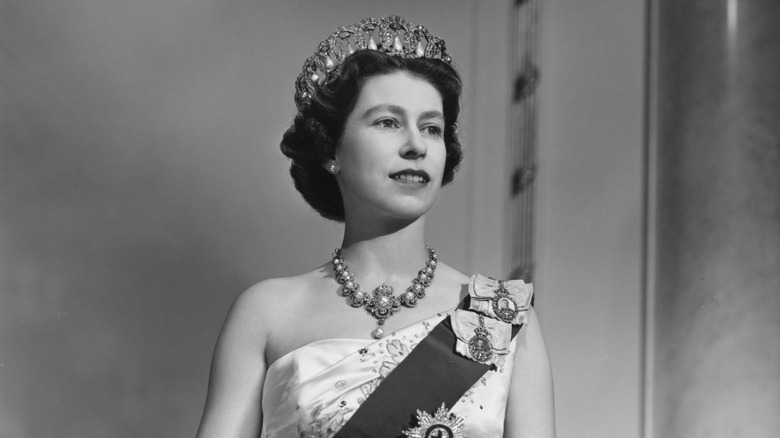 Michael Ochs Archives/Getty Images
Over the years, there were rumors about the events that would take place after Queen Elizabeth II's death. In 2021, Politico acquired documents that detailed Britain's plans, which was called Operation London Bridge. After the queen's death, the information will first be disseminated to the prime minister, and cabinet secretary, and senior officials. Afterward, the news will be delivered to the public via an official announcement.
The documents revealed that plans are in place for up to 10 days after the queen's death. That includes proclamations of her death, the proclamation of the new sovereign, processions, and the funeral rites. As noted by Nicoletta Gullace, who specializes in British history, "Events will unfold with clockwork precision of a military operation," (via Reader's Digest). An overwhelming display of mourning is expected of Britons, as most of the population has only ever witnessed Queen Elizabeth II as the monarch.
Queen Elizabeth II's final resting place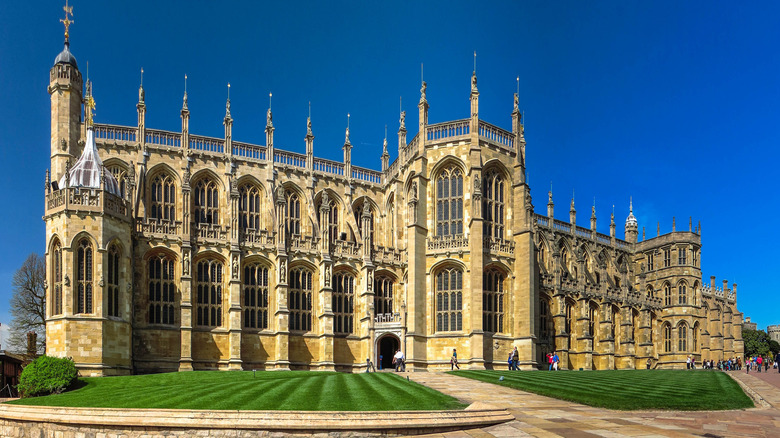 Boyan Georgiev Georgiev/Shutterstock
On the 10th day after Queen Elizabeth II's death, a state funeral will be held at Westminster Abbey. Dignitaries from different countries are expected to attend the elaborate event. Afterward, her remains will be brought to her final resting place, as reported by Reader's Digest. St. George's Chapel at Windsor Castle is the burial place for many royals dating back centuries, and Queen Elizabeth II will be laid to rest there as well, specifically at the King George VI Memorial Chapel.
According to Good to Know, Queen Elizabeth II's coffin will be placed beside the Queen Mother; her father, King George VI; and her sister, Princess Margaret. Queen Elizabeth II's husband, Prince Philip, died in 2021 and his coffin is temporarily in the Royal Vault located at St. George's Chapel. Upon the queen's death, his coffin will be moved to its permanent resting place alongside the queen at the King George VI Memorial Chapel.