Steven Van Zandt Credits This Band For Keeping Him From Becoming A Gangster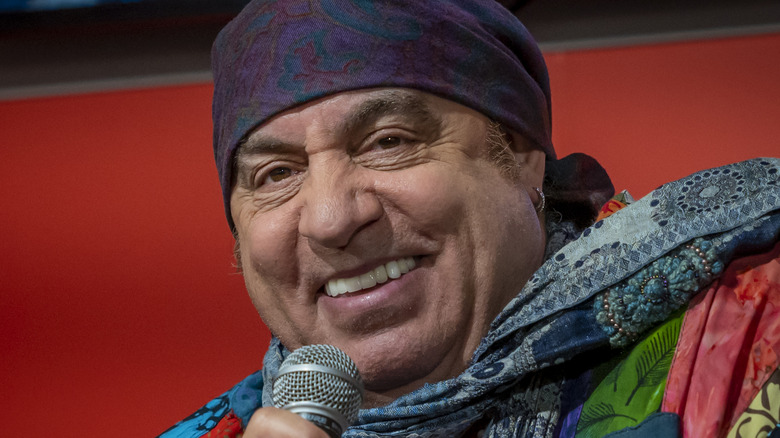 Francesco Prandoni/Getty Images
Steven Van Zandt, guitarist, singer, songwriter, producer, author, and actor who portrayed a mobster in the acclaimed HBO crime drama, "The Sopranos," once claimed that if not for discovering the music of a certain band in the mid-1960s, he might have ended up a real-life gangster, according to Spin magazine. Van Zandt, who rose to fame as a co-founder of Bruce Springsteen's E Street Band before going solo, told the magazine that he had an "anti-authoritarian rebelliousness that I think that makes criminals who they are."
Like his character on "The Sopranos," Silvio Dante, who was Tony Soprano's consigliere (an advisor in the Mafia hierarchy), Van Zandt grew up in New Jersey and is of Italian ancestry. While Van Zandt idolized antiheroes like Marlon Brando in "The Wild One," as a kid, according to his book "Unrequited Infatuations: A Memoir," his discovery of rock and roll laid out his career path at an early age. On June 3, 1964, Van Zandt watched a television broadcast that changed his life, per his memoir.
The Band That Changed Steven Van Zandt's Life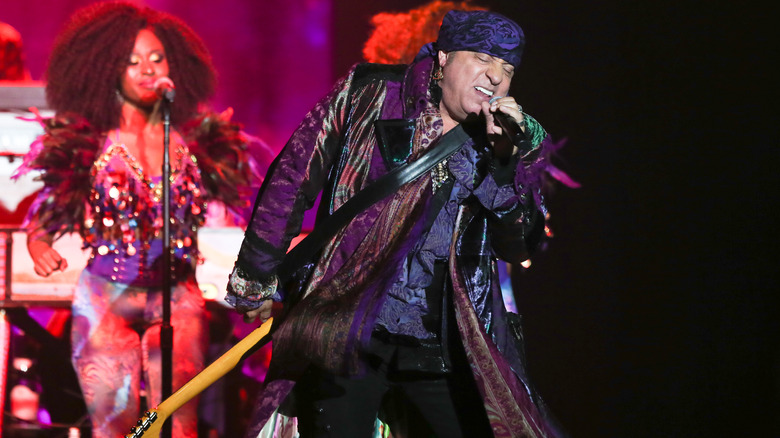 Debby Wong/Shutterstock
Like many others, for Van Zandt, 1964 was a pivotal year in music history. In a four month period, both The Beatles and The Rolling Stones performed live on U.S. television for the first time. The Beatles debuted on "The Ed Sullivan Show" on February 9, 1964, per The Ed Sullivan Show. On June 1, 1964, The Rolling Stones appeared on "Hollywood Palace," per Ultimate Classic Rock. Van Zandt, who was a teenager at the time, caught both broadcasts and recalled feeling that "This is my race. My ethnic group. My religion. My language. My creed. This is me," per "Unrequited Infatuation."
Van Zandt was blown away by The Beatles, but it was The Rolling Stones that inspired him to become a musician. The Beatles, he recalled in his memoir, were "a little too good." Their clothes, hair, and harmonies were all perfect. But The Rolling Stones were a little sloppier. Their harmonies "were a bit off" and their hair wasn't perfect, per Rolling Stone magazine. "Those Beatles, I probably can't do that, these guys, maybe I could," Van Zandt recalled thinking as a teenager in a Fox 4 News interview. And he did pursue that path.
Would Steven Van Zandt Really Have Ended Up a Gangster?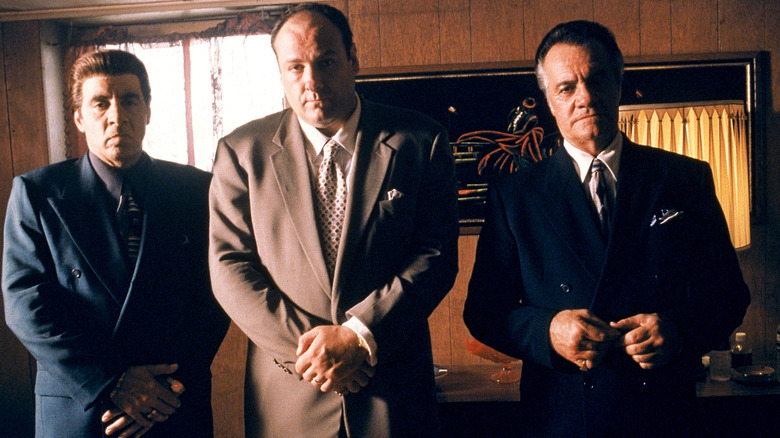 Getty Images/Getty Images
But did Van Zandt end up as a gangster? The short answer is no. He admitted as much in an interview. "No, I'm mostly joking about that," he told Spin magazine. "I was in a suburb so it would have been unlikely actually. Mob stuff is an urban thing for the most part." But he went on to add "You never know, I'm not big on following rules. It was a little bit of that in me."
Even so, Van Zandt's acting career has, for the most part, revolved around roles as mobsters. Besides "The Sopranos," he portrayed a gangster named Frank Tagliano hiding out in Norway in the Netflix series, "Lilyhammer." And as for preparing for his role as Silvio Dante in "The Sopranos", he told Rolling Stone magazine that he went to infamous Mafia boss John Gotti's tailor. "I had some associates of associates who know things [about Mafia figures], so I had the right clothes, I had the right hair," he recalled in the magazine. "I felt if I could look in the mirror and see this other guy, I could be that guy."