LeBron James Almost Made The Leap To The NFL Thanks To The 2011 NBA Lockout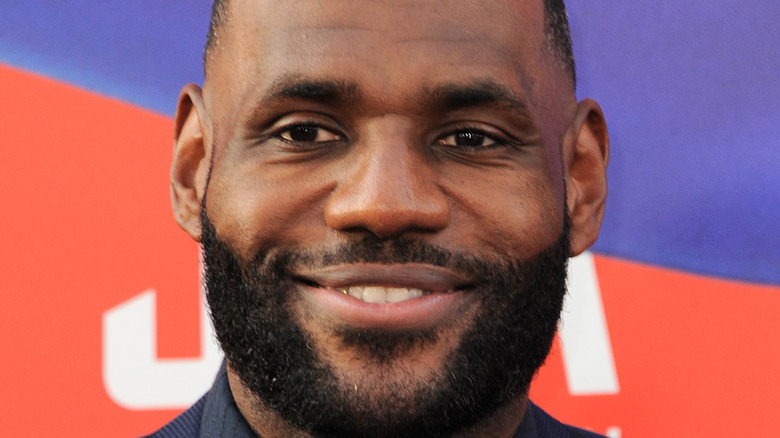 Tinseltown/Shutterstock
Widely considered among the greatest, if not the greatest, basketball player in history, four-time NBA champion LeBron James has accomplished a lot in his lifetime (per ESPN). NBA rings aside, the Lakers forward is a two-time Olympic medalist, winning bronze in 2004 and gold at the 2008 Summer Games in Beijing (via Britannica). James has also been named the NBA's most valuable player four times, tying Wilt Chamberlain for third most MVP nods in history, according to NBC Sports.
Off the court, James is also an author, actor, and advocate, pledging millions toward social justice causes, as NBC News goes on to note. Most of James' success, however, relates to basketball, his sport of choice since high school in Akron, Ohio, where his game first made national headlines. All that almost changed in 2011, when a few NFL teams approached the superstar during the NBA lockout that shortened the basketball season to just 66 games. During the lockout, those teams offered James the chance to transition and play football, instead (via the NBA website).
No one knew just how long the 2011 lockout might last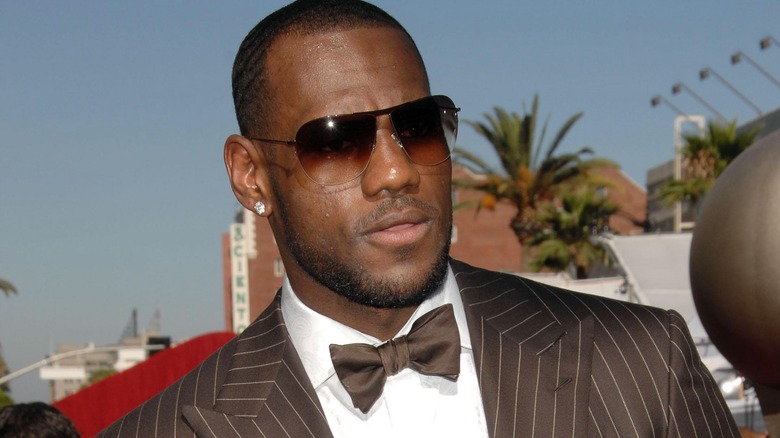 Everett Collection/Shutterstock
Before the shortened 2011 NBA season got started, few knew just how long the dispute might last, according to Sports Illustrated. As Bleacher Report goes on to note, the 2011 NBA lockout was based on a disagreement between the players association and the league on several matters. Notably, the Miami Heat, one of three NBA teams for whom James has so far helped take home the Larry O'Brien NBA Trophy, went on to win the NBA championship that same year.
During the lockout, a few NFL teams, such as the Seattle Seahawks and the Dallas Cowboys, approached James about switching sports to play football instead. It was an offer that the superstar athlete found almost too good to refuse. According to Sporting News, James said that Cowboys executive Jerry Jones "offered me a contract" during the lockout, and so, too, did Seahawks Coach Pete Carroll. "We were able to get a deal done in the NBA and I was back on the court in no time but I definitely thought about it," James continued.
James was a star football player in high school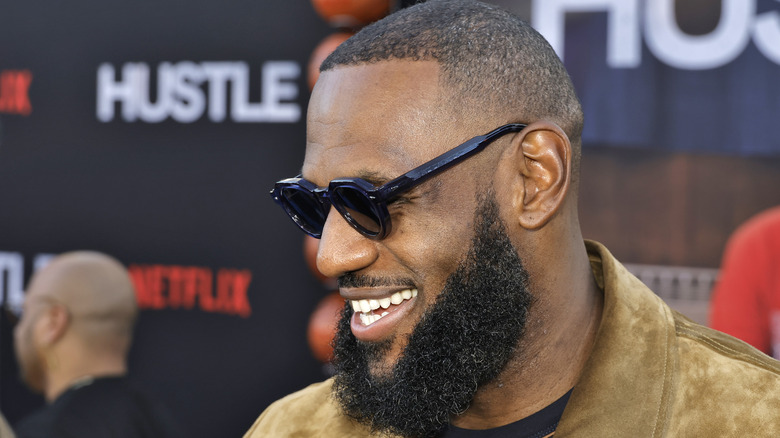 Kevin Winter/Getty Images
It would not be as unusual as it might seem for James to switch sports in 2011. Another all-time great basketball player, Michael Jordan, briefly played MLB baseball, for example, according to the MLB website. Moreover, James had experience on the gridiron, playing the wide receiver position in high school. and like everything James seems to set his mind to, he was quite good at it. James, in fact, was Ohio's No. 1 high school football prospect at that time, as Sporting News goes on to note.
Unfortunately, James broke his wrist in the 2002 high school season, and though he reportedly was recruited to play college football, that influenced his decision to focus his attention on basketball. In 2011, James was offered the tight end position in the NFL, and although James was only offered the chance to try out, for whatever team he had chosen, he's certain he would have made the cut. In 2021, James told The Athletic (via Fox Sports), "I just know what I'm capable of doing on the football field. Especially at that age."