The Truth About How Good Michael Jordan Was At Baseball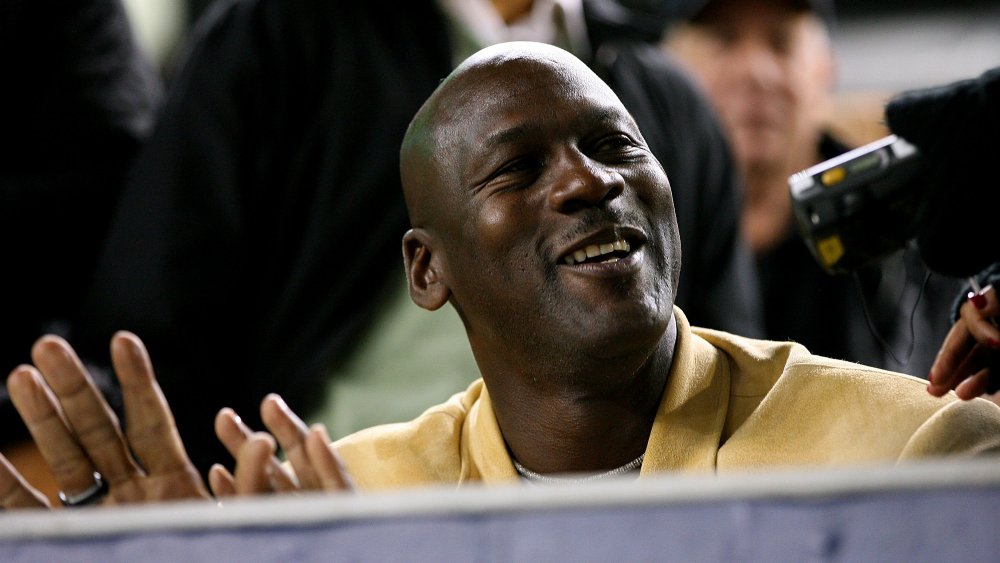 Andrew Burton/Getty Images
Over 25 years later, people — not just sports fans — still ask the question: Why did he do it? Even people who didn't follow sports knew who Michael Jordan was. He was the very best at what he did: playing basketball with grace, with a competitive spirit, with an almost otherworldly athleticism that included the seeming ability to almost fly. Air Jordan, His Airness, Olympian, who made the NBA in general and the Chicago Bulls in particular mesmerizing viewing, if for no other reason than the beauty of utterly unique athleticism never seen before. And in 1993, he quit. To play baseball. Really? "Jordan at the Bat"? America's national pastime?
But it was true. October 1993, and Jordan, citing a certain loss of enthusiasm and spirit for the sport that made him a household name, announced the split. The following February he signed with the Chicago White Sox and showed up for spring training with the Birmingham Barons. The move had at least a little historical precedent for Jordan; he'd played, and played well, in high school, and it's said that baseball was his father's favorite sport (though it was his father who built Michael a basketball court in the backyard). Jordan's father had been murdered earlier in 1993 and many believed the grab at baseball was Jordan trying to cope with that grief, coupled with what he described as the loss of his "sense of motivation" when it came to basketball.
Jordan brought his intensity to the game of baseball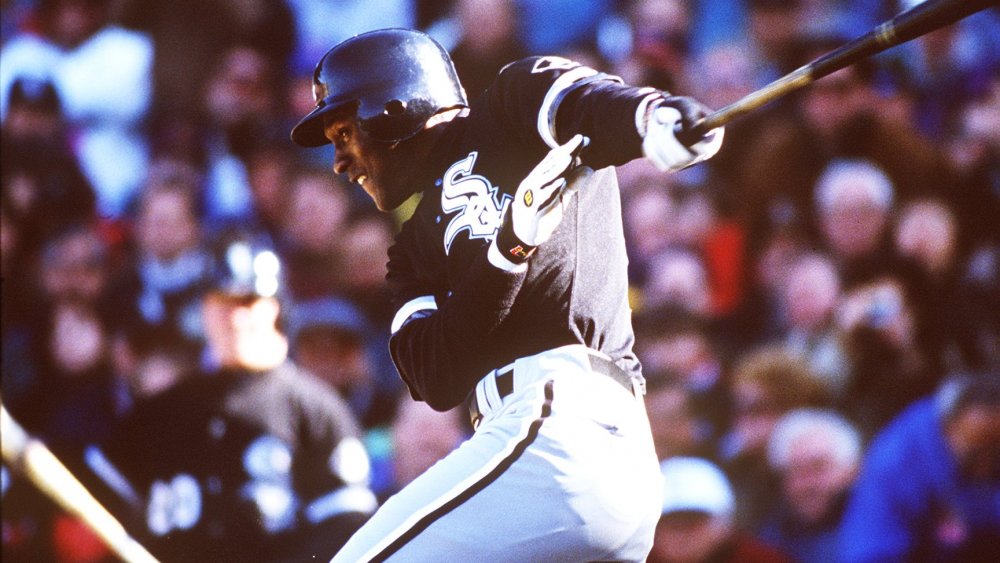 Jonathan Daniel/Getty Images
Whatever the reason, Jordan did indeed show up for spring training and worked, and worked hard — showing up early, staying late. Practicing his batting until his hands blistered and bled. Mike Barrett, batting coach for the Barons that season, called Jordan's intensity "off the charts," according to ESPN.
True, his batting wasn't outstanding — .202; it was the worst record in the Southern League that year, according to MLB's web site. Yet other numbers showed real promise. He managed 51 RBIs and 30 stolen bases. "He hadn't played since high school, and he was holding his own in Double A," said Barnett.
Terry Francona, the team's skipper that year, had this to say about Jordan: "I do think with another 1,000 at-bats, he would've made it. But there's something else that people miss about that season. Baseball wasn't the only thing he picked up. I truly believe that he rediscovered himself, his joy for competition. We made him want to play basketball again." Jordan returned to the Bulls and did exactly that.