E Street Band Saxophonist Clarence Clemons' Last Show Wasn't Where You'd Expect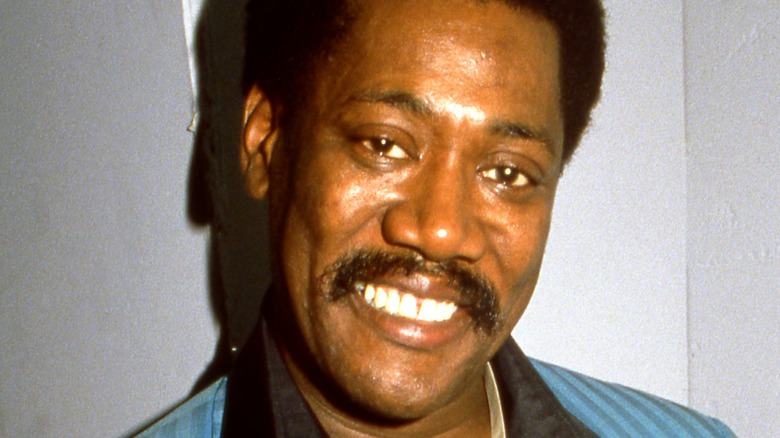 Randy Bachman/Getty Images
The saxophone is a large, intimidating and complex-looking instrument. Nonetheless, it has quite the appeal for would-be players. Did you grow up watching aspiring jazz star Lisa Simpson enthusiastically play her saxamaphone (as her father calls it) in "The Simpsons?" Perhaps it was the first time you heard the sublime solo that kicks off Gerry Rafferty's "Baker Street"? Whatever the case, there's no denying that this woodwind instrument — yes it is a woodwind because it uses a reed, via Yamaha – has a certain appeal. However, one brilliant player who mastered this intriguing instrument was Clarence Clemons.
Clemons, the BBC reports, found stardom with Bruce Springsteen in the Boss' E Street Band. As a member, the outlet goes on, Clemons had a huge impact on Springsteen's developing style, and he was mourned by the musical community when he died in June of 2011, at 69. Clemons' last performance with his legendary sax took place on an unexpected stage, with unexpected (yet equally lofty) company.
The Boss would have been nowhere without the Big Man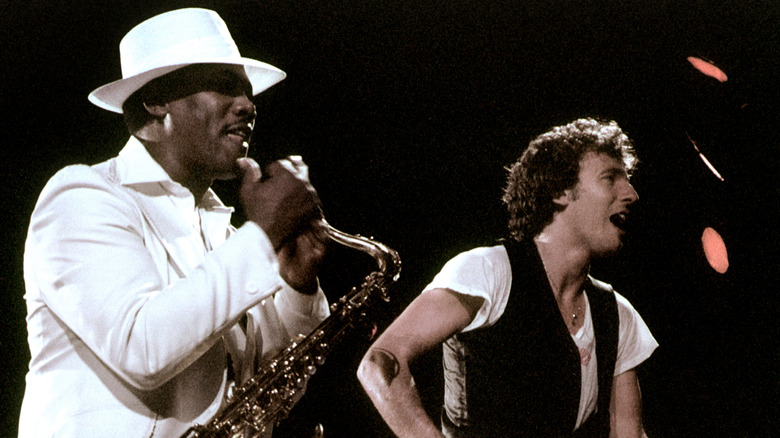 Michael Ochs Archives/Getty Images
Clarence Clemons was a musician of great stature, both figuratively and literally. Certainly the latter; the BBC reports that he was 6 feet and 5 inches tall, earning his honorific: Big Man. His impact on music was just as great. Springsteen may not have risen to the heights he did without the Big Man's talent and stage presence. 
Per AllMusic, Clemons was a fixture of the E Street Band from 1973 until the year of his death. His impact was phenomenal, and the debt owed to him was made plain by one of the most acclaimed musicians of all time. The Boss gave a heartfelt eulogy at Clemons' funeral in which he stated, "I leaned on Clarence a lot; I made a career out of it in some ways," according to Rolling Stone.
For his last performance, though, the sax star teamed up with another musical icon: Lady Gaga. "American Idol" may not be the sort of arena where you'd expect to see Clemons bring the house down one last time, but this was exactly what happened.
A great swansong with Lady Gaga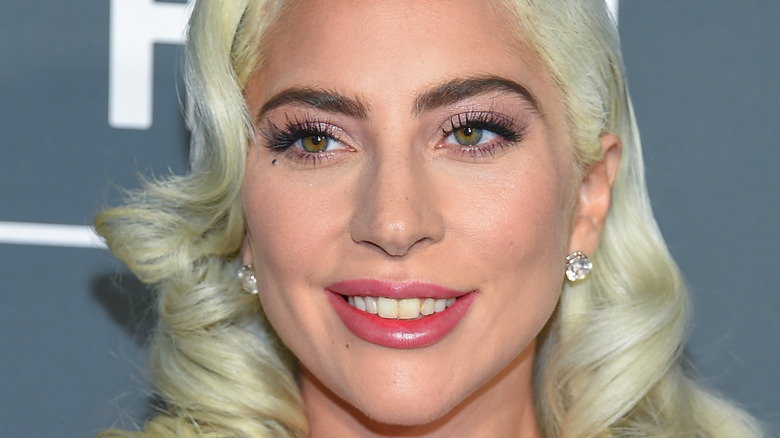 DFree/Shutterstock
Lady Gaga brought in Clarence Clemons' illustrious talents for her "Born This Way" album. He played on "Hair," as well as the album's smash-hit single "The Edge Of Glory," as MTV reports, Her producer, Fernando Garibay, reportedly told the outlet just how thrilled Mother Monster was about the prospect of working with Clemons: "She grew up listening to Bruce Springsteen and the E Street Band," Garibay is quoted as saying. "...she goes, 'Can we get Clarence?' And I go, 'Of course we can get Clarence. You're Lady Gaga!'"
Clarence was indeed gotten, and when Gaga gave a rousing performance of "The Edge Of Glory" on "American Idol," he was right there on stage with her. The performance (available here via Lady Gaga on YouTube) took place on the show's season finale on May 25, 2011, MTV states. It would, sadly, be his final performance.
Clemons had been through a lot of surgery in his last years, per Rolling Stone, with his hips, spine, and knees all requiring extensive procedures. Despite this, he told the outlet in February of 2011, "I'm going to keep going 'til I'm not there anymore. This is what's keeping me alive and feeling young and inspired." He also expressed a desire to perform live with Lady Gaga ("if she asked, I'd love to"). Tragically, he died following a stroke just weeks after getting this wish, per The Guardian, on June 18 of that year.