Cheech & Chong's Basketball Jones Included Some Major Names In Music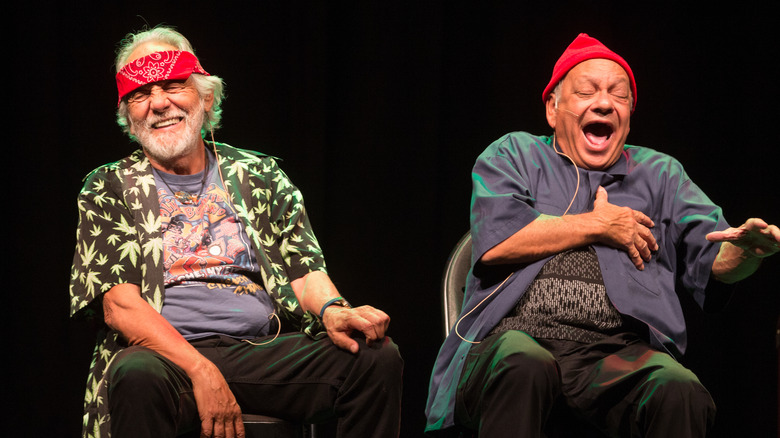 Sterling Munksgard/Shutterstock
The 1970s were a wild time for comedy. There were many acts, movies, and television shows, like "Blazing Saddles," "Rocky Horror Picture Show," and "Harold and Maude," that pushed comedic boundaries. The counterculture movement of the 1970s also resulted in an explosion of new radical cultures and challenges to authority and institutions. As World Atlas explains, the counterculture movement was a collective and generational rejection of many social norms and assumptions that dictated everyday life. And, one such comedy duo that used the cultural fire of this movement was Cheech & Chong.
As Encyclopedia says, Cheech & Chong came together in the 1970s. Their humor was based on counterculture — which often included drug use — around the time. They produced a multitude of successful comedy albums and movies, such as "Cheech & Chong," "Up in Smoke," "Nice Dreams," "Big Bambu," "Nice Dreams," and "Still Smokin'." One of their songs, however, called "Basketball Jones featuring Tyrone Shoelaces" had an impressive lineup of musical talent that some readers may not know about. 
Who are Cheech and Chong?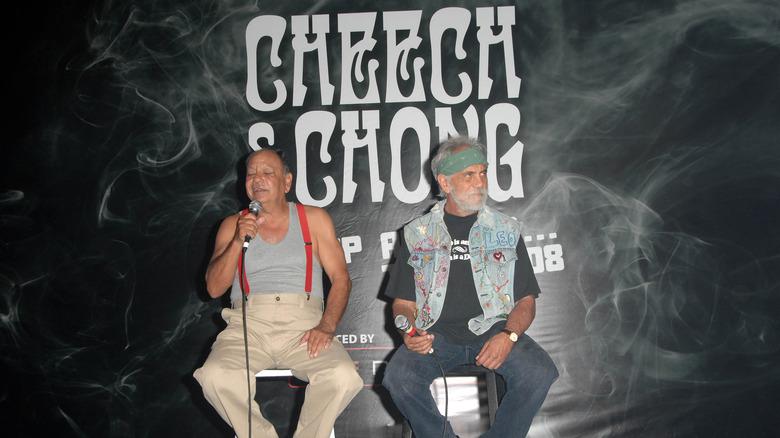 s_bukley/Shutterstock
Before diving into "Basketball Jones featuring Tyrone Shoelaces," some background about the duo should be known. As Encyclopedia explains, the comedy pair consisted of Richard "Cheech" Marin and Tommy Chong, who both first met each other in Vancouver, British Columbia. Tommy Chong was a guitarist for Bobby Taylor and the Vancouvers, which was a Vancouver-based Canadian rock band from the 1960s. Once together, the two began penning their first comedy albums. Their first album, "Cheech and Chong," came out in 1971, and was an immediate hit, getting on Billboard's top 200 list at #40 (via We Are Classic Rockers). 
This success would prove to continue on as they took to the silver screen. As Billboard notes, the 1978 stoner comedy "Up in Smoke" became a huge hit. The film, starring both comedians, had their signature comedy from their albums but translated effortlessly to the language of cinema. There was even a 40th-anniversary re-release of the film. 
Basketball Jones had a classic lineup of famous musicians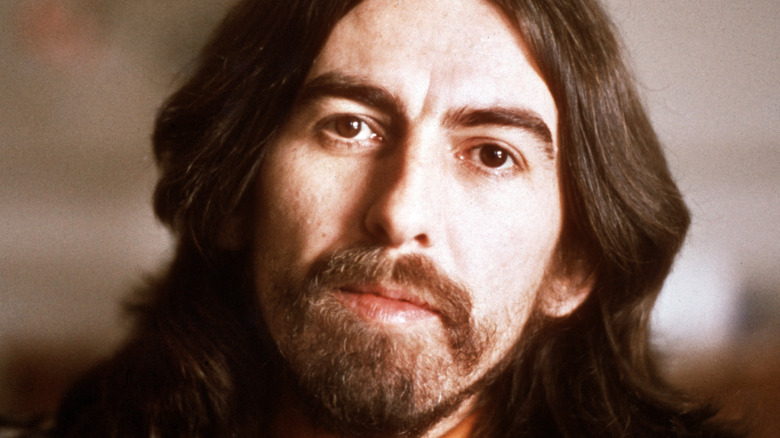 Michael Putland/Getty Images
With that being said, Cheech & Chong's partnership wasn't always clear skies. Chong told PhillyBurbs.com, "[Cheech and I] were never friends. We got along but we were never pals. We had a professional partnership that went really well and then we had to do other things." In 1986 they went their separate ways. However, this wouldn't last very long, as both Cheech and Chong eventually reunited in 2008 — having ostensibly settled their differences — to tour together once more (via CBS News). 
As reported by Billboard, Cheech & Chong produced a hit song called "Basketball Jones" back in 1973. One very notable aspect of this track though is the amount of star talent that was on it. For one, George Harrison of the Beatles was on lead guitar. Among the other talents included were Tom Scott, Carole King, Klaus Voorman, Billy Preston, and Nicky Hopkins. As Chong told Billboard, he and Harrison were apparently good friends, so asking him to play on a song was reportedly no problem. He had come to their studio and did some of the guitar work. The song, like Cheech & Chong, will be remembered for a long time.