The Horrifying Discovery A New Zealand Family Made After Purchasing Forgotten Luggage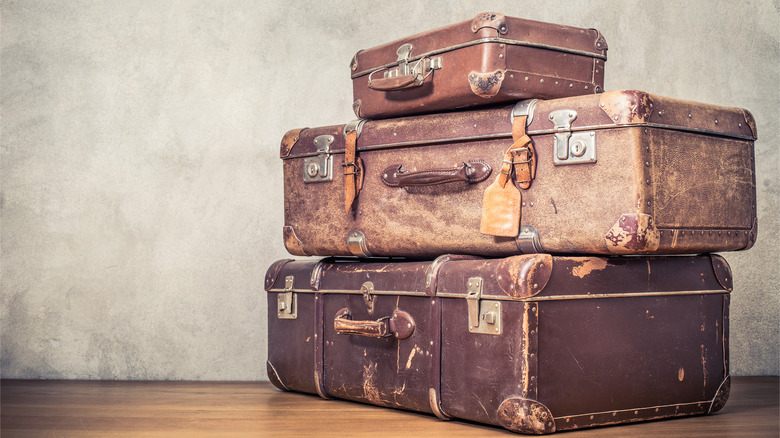 BrAt82/Shutterstock
Reality TV has been big for a couple of decades now, even though, the creator and executive producer of "The Bachelor," Mike Fleiss, suspects as much as 70 to 80% of it is scripted, manipulated, or downright faked, according to what he told Today. And one of the most popular subgenres of "reality" TV involves finding people's forgotten detritus -– at a storage facility, for example, or in a forgotten-about bin –- and then combing through it, looking for lost treasure, valuable antiques, or at the very least, vintage items that can be restored and "upcycled," as the saying goes. "Storage Wars," "American Pickers," and similar shows are popular because they tap into this desire that some have to find hidden treasure, or to make something from nothing.
Over in Auckland, New Zealand, according to Stuff, a family purchased some forgotten-about items from a storage locker, although their reasons for doing so aren't known. However, once they got their new items home, neighbors noticed a smell, and soon enough, police trucks and forensics vans were showing up on what had previously been a quiet residential street.
'I Thought It Was A Dead Animal'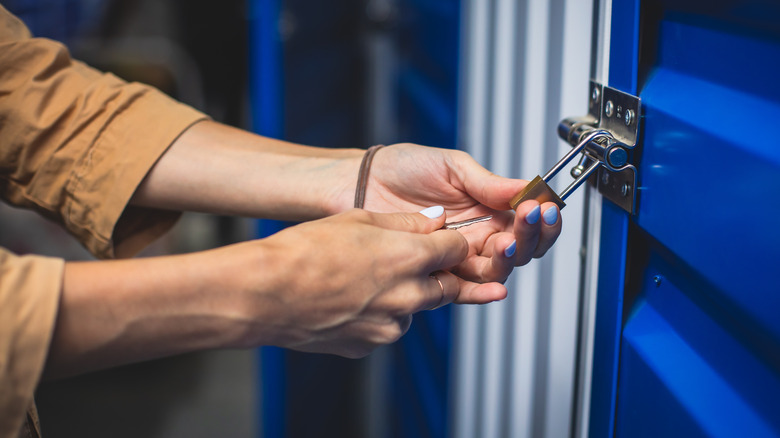 Tsuguliev/Shutterstock
Piecing together what happened on or around August 11, 2022 in Auckland is proving difficult, due to multiple sources reporting on the story from multiple angles. But the long and the short of it appears to be that a self-storage facility, such as one that may be near you, was getting rid of the contents of a unit via an online auction; the Sydney Morning Herald identified the facility as Safe Store in Papatoetoe.
An unidentified person purchased the goods and then brought them home. It's unclear how much was purchased, but neighbors report items being brought to the home on a trailer. And while the family was opening and unloading their haul, neighbors noticed a smell. "I could smell it here. I thought it was a dead cat or something," said one neighbor, via the NZ Herald. Another neighbor recognized the smell immediately. "I knew that because I'm a pig hunter and when carcass go bad it's the same smell. That's why I thought it was a dead animal," they said. Another wondered how the family that purchased the items didn't pick up on the smell straight away. "They brought it back on a trailer. How did they not pick up the smell?" asked a neighbor.
A Murder Investigation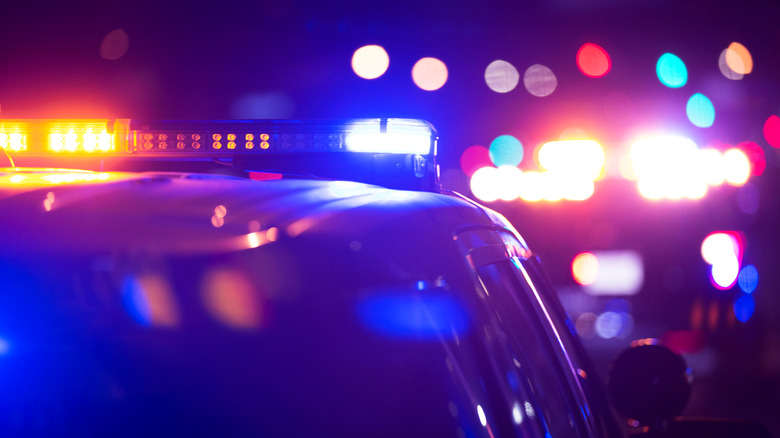 Matt Gush/Shutterstock
Eventually, the horrifying realization dawned on the residents of the quiet Auckland neighborhood: their neighbors had purchased, and brought home, at least one suitcase containing human remains, according to a Stuff report. Soon enough, police vehicles and a forensics tent were on the property.
Auckland police are now dealing with a murder investigation, and Detective Inspector Tofilau Faamanuia Vaaelua said that identifying the remains is the first priority. "Given the nature of discovery, this might take some time," Vaaelua said.
Fortunately for the family that purchased the storage locker contents, they're not considered suspects in this crime, according to a companion Stuff report. An unidentified person at the property confirmed to a reporter that they had been told not to talk to the police.
As it turns out, the family has skipped town until further notice, due to the unwanted attention. "We're doing all right. As long as everyone leaves us alone we'll be alright," an unidentified family member told the NZ Herald. Meanwhile, local police are continuing their investigation, but are not revealing much to the media.