The Truth About Barbra Streisand's Relationship With Elliott Gould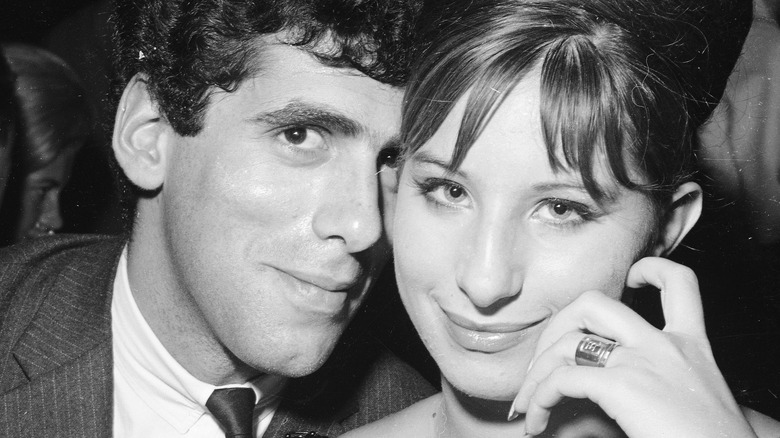 Michael Ochs Archives/Getty Images
Actor Elliott Gould and singer and actress Barbra Streisand, who were married from 1963 through 1971, were among the biggest stars of their era. Streisand and Gould — who had one son, Jason Gould — split up, after which time both their careers continued to flourish. But as the star of the original "M*A*S*H" film later recalled, speaking with "CBS Sunday Morning" in 2020 (posted on YouTube), despite the strong bond the couple shared, the love affair and marriage between the two stars was far from idyllic, despite all outside appearances.
Per InStyle, Gould and Streisand met and fell in love in 1962 when neither one was particularly famous. Streisand was just 19 years old when she auditioned for the Broadway show "I Can Get It for You Wholesale," in which Gould, four years older, had a part. After that meeting, Gould and Streisand married one year later, and from that point onward, "Ell-bra Gould-sand" — to borrow the modern tendency to portmanteau similar so-called celebrity "'ships" — were one of the most popular power couples of their generation (via TV Tropes).
Gould became known as Mr. Streisand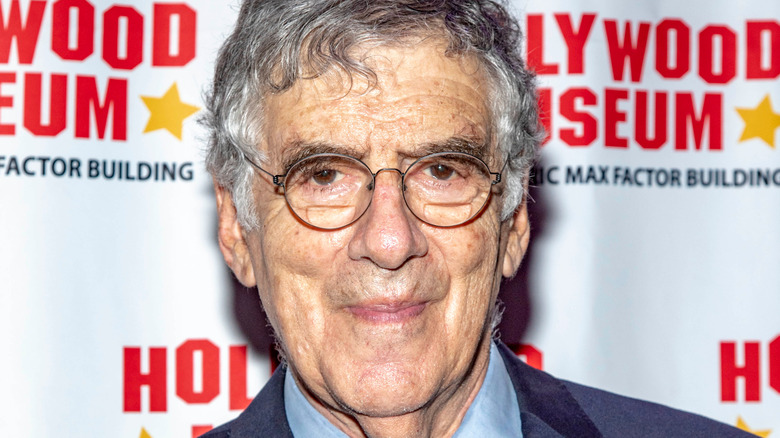 Eugene Powers/Shutterstock
During their time together, Gould came to be known as Mr. Streisand, in reference to Streisand's quickly ascending stardom at that time. How their relationship ended notwithstanding, Gould and Streisand became '60s style icons while together, and to this day, Gould has some fond memories of those early years together, as InStyle goes on to note. Referring to his time with Streisand, and their relationship as parents with their son, Jason, Gould said he recently told the singer (via "CBS Sunday Morning"), "We did great ... We made it very fast and nobody has what we have. There's you and me and our kid. We had a great life."
Referring to her marriage with Gould, the "Yentl "star said in 1973, just two years after they got divorced (via The New York Times), "Once you have loved someone, they become part of what you were and therefore part of what you are." Those warm feelings aside, by the late '60s, the pressures of stardom finally caught up with Gould and Streisand, and as a result, their marriage began to fall apart.
Streisand's career was more important than their marriage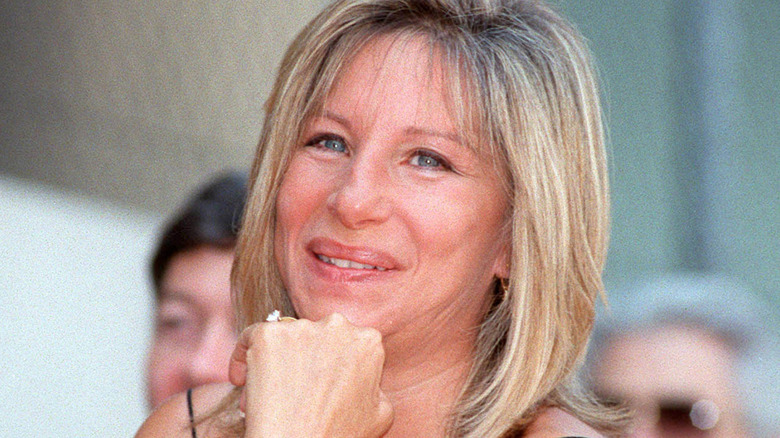 Featureflash Photo Agency/Shutterstock
As Gould went on to note in his "CBS Sunday Morning" interview, it soon became clear that Streisand's career had become more important than their marriage. Rather than growing apart, Gould said, "we didn't grow together." Speaking with The Guardian, also in 2020, Gould went on to add that he reached a point when he could no longer play the part of "Mr. Streisand." Gould said, "I had to be able to find myself, to be able to be myself. I couldn't let myself live in a mold."
Despite the sad end to the marriage, in 2017 Gould told Closer Weekly that he'll always be there for his ex-wife and the mother of his eldest son. "This is a small family unit and you're a part of it, so I'll always be there," Gould said. After their divorce, both Gould and Streisand went on to remarry: Gould twice, to Jennifer Bogart, with whom he had two more children (per People), and Streisand to James Brolin. Referring to his ex-wife's husband, Gould told Closer Weekly, "[H]e is very nice to me."