Failed Superhero Shows That Should've Gotten Another Chance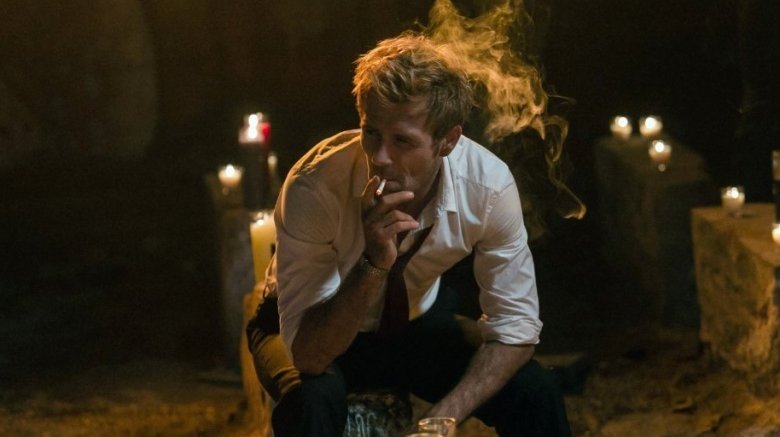 Superhero shows are all the rage these days. In fact, there are so many of them, that often they barely seem to get a chance before being canceled and replaced by a new caped crusader instead. And that's unfortunate, because over the years there have been some real hidden gems that just needed a little tender loving care from the network to really shine. Here's a look at some failed superhero shows that had potential, but were never really given the opportunity to soar.
Witchblade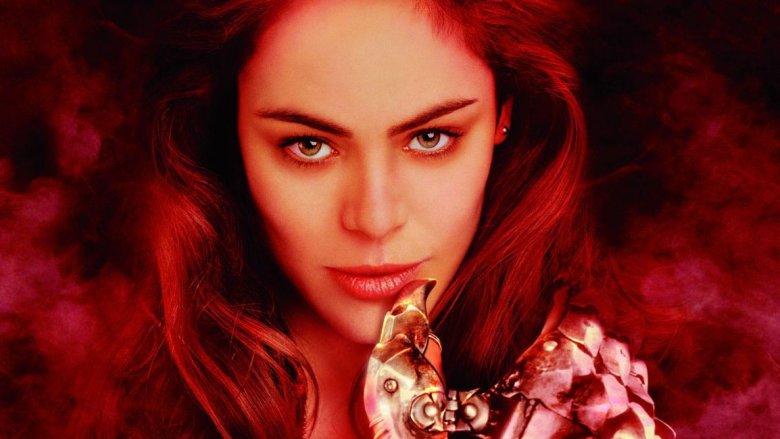 Sara Pezzini isn't just a top-notch detective. She also wields the ancient gauntlet known as the Witchblade, which transforms its owner into a superpowered warrior. Alongside her partner, David Chokachi, Pezzini patrols the New York streets, ridding the Big Apple of threats both supernatural and otherwise, all while unraveling the Witchblade's numerous secrets.
Or she did, until TNT canceled Witchblade (based on the Top Cow comic book) after its second season. Unfortunately, while Witchblade was one of TNT's top-rated shows, star Yancy Butler struggled with alcoholism and reportedly filmed the second season after a little rehab. That put too much strain on the production, and TNT axed the show, making it the highest-rated show TV ever canceled, at least according to Top Cow editor Matt Hawkins.
Butler's story doesn't get much better (she struggles with addiction to this day), but Witchblade deserved a happier ending. After all, shows recast leads all the time, and Witchblade is chock-full of magic. With a new actress and a throwaway line or two, Witchblade could've lived a long and happy life. Oh well.
The Middleman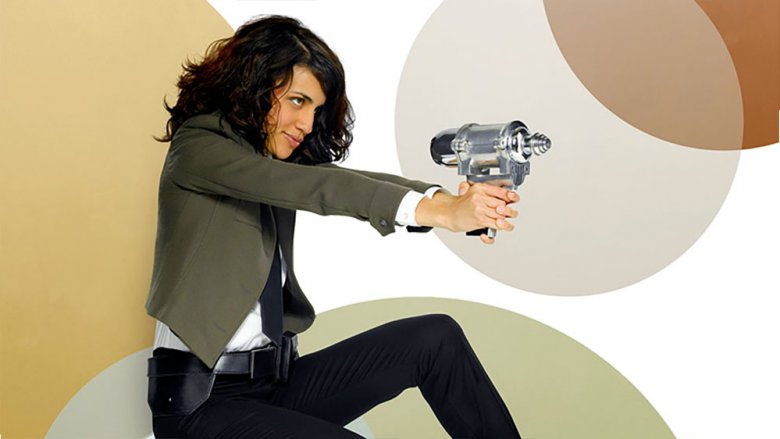 The Middleman might've been the right show. It just came out at the wrong time. A year before Iron Man catapulted geek culture into the mainstream and just a couple of seasons before shows like Sleepy Hollow and Legends of Tomorrow proved there's a big audience for zany superhero adventures, The Middleman made its debut on ABC Family (now known as Freeform). The Middleman, based on a comic by Javier Grillo-Marxuach, chronicles the operations of a Men in Black-like government agency that neutralizes the forces of evil, no matter how crazy it gets — and The Middleman gets plenty crazy.
In the pilot, Wendy (Natalie Morales of White Collar and Parks & Recreation) must stop a gang of super-intelligent apes who quote lines from classic gangster films. In one episode, Vlad the Impaler's ventriloquist puppet, Vladdy, comes to life and tries to revive the vampiric horde. All along the way, Wendy and her friends spout one-liners referencing geek-friendly properties like Ghostbusters and The Dark Knight Returns. These days, The Middleman would probably be a big hit. In 2008, it sputtered out and died: only 12 episodes aired, forcing Grillo-Marxuach to wrap up the series in a comic book one-shot.
Birds of Prey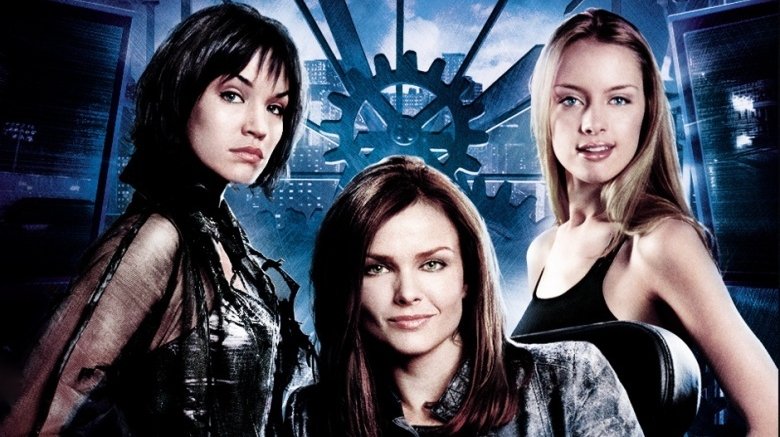 A series that was way ahead of its time, Birds of Prey debuted on the WB back in 2002. Featuring an all-female cast of heroes and metahumans, Birds of Prey took place in a future Gotham where Batman is missing. Luckily, his daughter The Huntress is there to pick up the pieces alongside Oracle (Commissioner Gordon's daughter) and Dinah Lance (Black Canary's daughter). If that great setup wasn't enough, it also featured Harley Quinn as the main villain, a move that seems prescient now given that she has since become one of the most popular characters in comics. Despite all this, the WB canceled the show after just 13 episodes. C'mon.
Powerless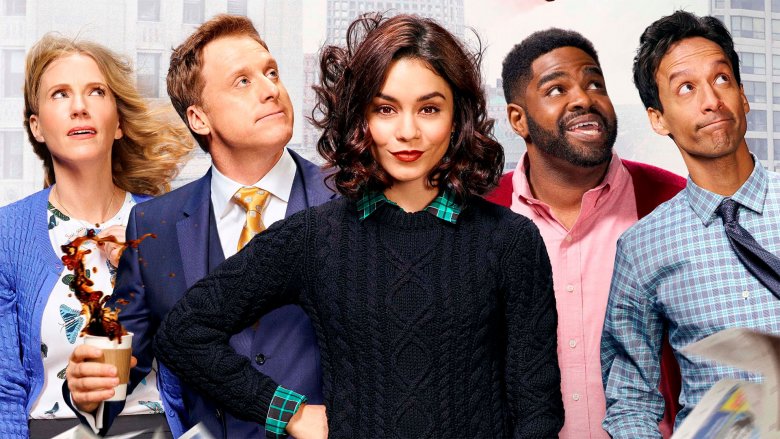 Powerless could've been a hit. The pilot, which debuted at San Diego Comic-Con in 2016, got positive feedback from almost everyone who saw it. Viewers loved the premise, which cast geek-friendly actors Vanessa Hudgens, Alan Tudyk, and Danny Pudi as regular people navigating the metahuman-heavy world of DC Comics. Fans appreciated the off-hand references to DC's comic book continuity, which included gags about Green Lantern and the Justice League.
And so, naturally, NBC and Warner Bros. decided to change everything. After Comic-Con, showrunner Ben Queen disappeared. The well-received pilot was reshot, moving the characters from an insurance company to one of Bruce Wayne's research and development facilities. The jokes lost their edge, and some characters, like Tudyk's, were completely different. Critics' responses weren't kind, and NBC decided not to air the final three episodes of Powerless. If Warner Bros. and NBC returned to the original premise, maybe Powerless' potential could've been fulfilled. As it is, we'll never know.
Constantine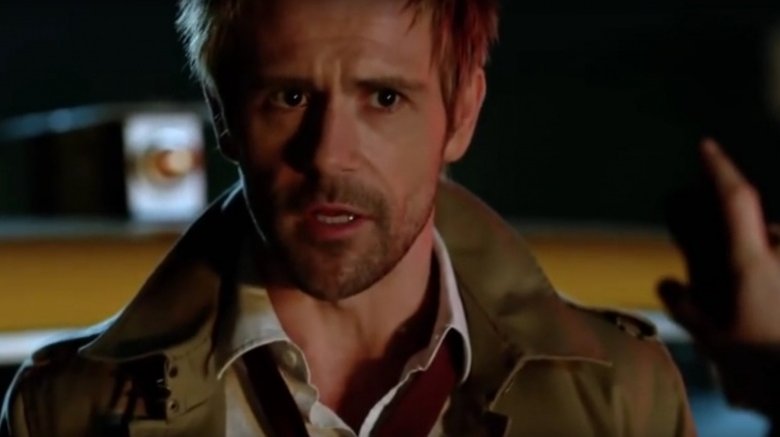 The 2005 film version of Constantine, starring Keanu Reeves, was a solid hit despite taking several liberties with the character that had fans up in arms. So you'd think the more faithful television version from 2014 would have been an even bigger hit. But despite earning a passionately loyal fan base and garnering generally positive reviews from critics, NBC canceled the series after just 13 episodes. A subsequent guest appearance on CW's Arrow proved that the character still has plenty of promise; perhaps on a different network, it might even have a chance to fulfill that promise. After that success, CW announced in January 2017 that it would indeed bring Constantine back! So why are we still talking about it? The network is planning to launch the show as an animated web series, reportedly of "six to seven episodes of about 10 minutes each," according to TV Line. That's ... that's not what anyone wanted.
Blade: The Series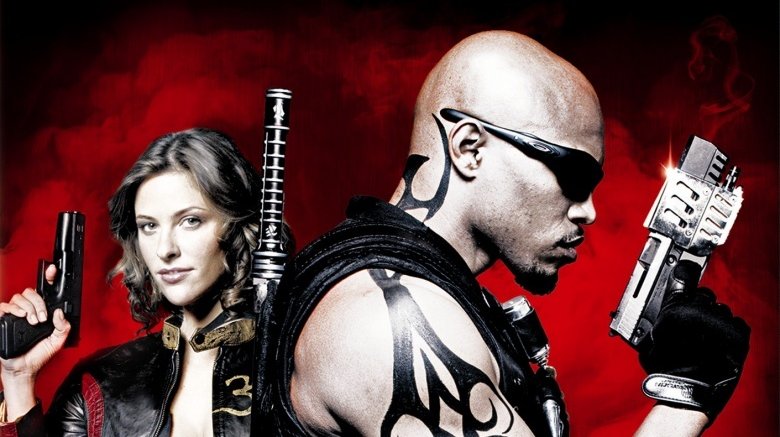 Blade was the first Marvel character that really hit it big in the movies. And he should have followed suit by becoming one of their biggest TV successes as well. It certainly seemed that way when Blade: The Series debuted on Spike in 2006 to record ratings. However, when ratings dropped a little, Spike pulled the plug — not because the show was doing that bad, but because it just cost too much for the network to produce it. On a bigger network? Blade might have continued on to become a breakout smash. But its basic cable platform pretty much doomed it before it ever had a chance to daywalk.
Doctor Strange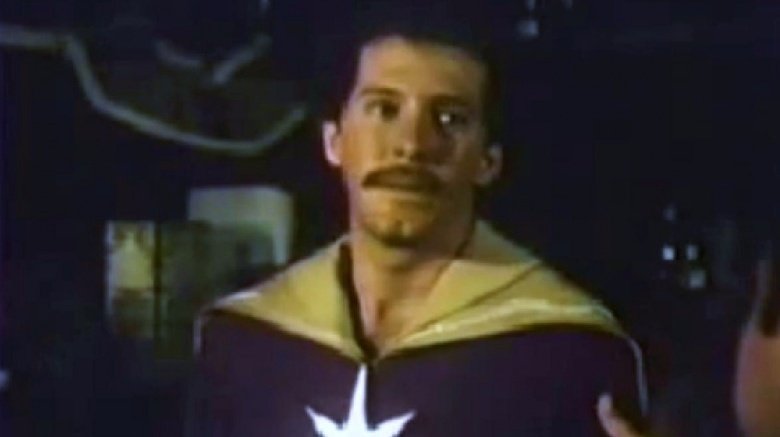 Marvel's Sorcerer Supreme got his feature film close-up thanks to the November 2016 adaptation starring Benedict Cumberbatch. But that wasn't Marvel's first attempt to make Doctor Strange into a household name. Way back in 1978, CBS ran a two-hour, made-for-TV pilot for a series intended to accompany its popular The Incredible Hulk. One problem: CBS ran it opposite Roots, which was basically the biggest television event of the decade. No less an authority than Stan Lee himself has said that he thinks the show would have been a hit if CBS had given it a real chance to succeed; instead, the network decided not to pick up the option, leaving it one of history's great might-have-beens.
Dark Angel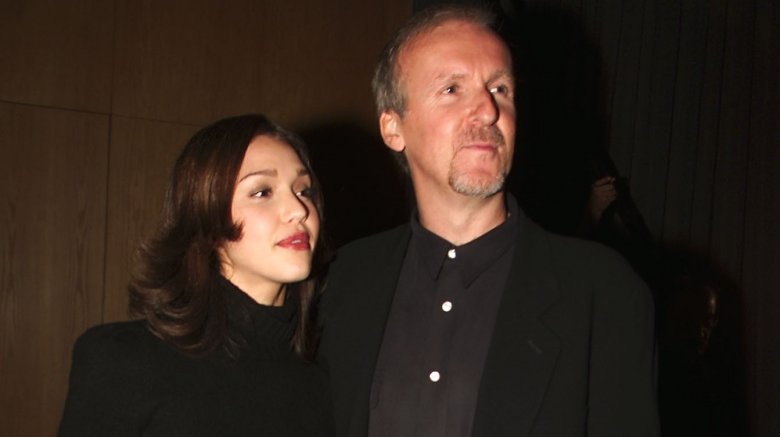 Created by James Cameron, the 2000 sci-fi series Dark Angel followed the adventures of Jessica Alba as a genetically enhanced superhuman trying to rescue other victims of government experiments. It turned Alba into a superstar, and for one season was a bona fide hit. Then for Season 2, Fox made the curious decision to bury the show on its desolate Friday night lineup. In those pre-DVR days, the move effectively destroyed the show's ratings and momentum, and it was canceled. Nowadays the show could have found a second home on Netflix or Amazon, but sadly, that window has passed, as Alba and Cameron have both moved on to bigger things. If you really just want to watch a show with the same name, there's a British two-part miniseries called Dark Angel that tells the story of Britain's first known female serial killer. Maybe that'll float your odd boat.
Agent Carter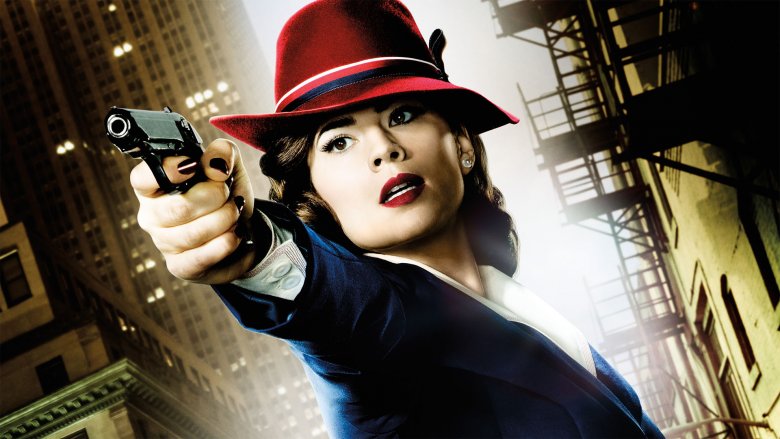 Marvel Studios dominates the box office and Netflix, but it hasn't cracked network television quite yet. After lots of hype and a strong premiere, Marvel's Agents of S.H.I.E.L.D. faltered, failing to pick up steam in terms of ratings or creativity until its later seasons. Its spinoff, Marvel's Most Wanted, didn't even make it to air. Fans greeted the first trailer for Inhumans with well-deserved scorn, criticizing the cheap-looking costumes, hammy acting, and abysmal special effects.
By contrast, viewers immediately latched on to Agent Carter, in which Hayley Atwell reprises her Captain America: The First Avenger role and tackles both supervillains and sexism with wit, charm, and fisticuffs. Unfortunately, the ratings never quite matched the show's stellar reputation. Industry analysts (and Marvel executives) placed the blame for the show's failure squarely on ABC, accusing it of mishandling one of Marvel's best properties. Still, there's hope: Atwell remains committed to bringing Peggy Carter back to the small screen, as do her legions fans. With any luck, Agent Carter's triumphant return is just a matter of time.
No Ordinary Family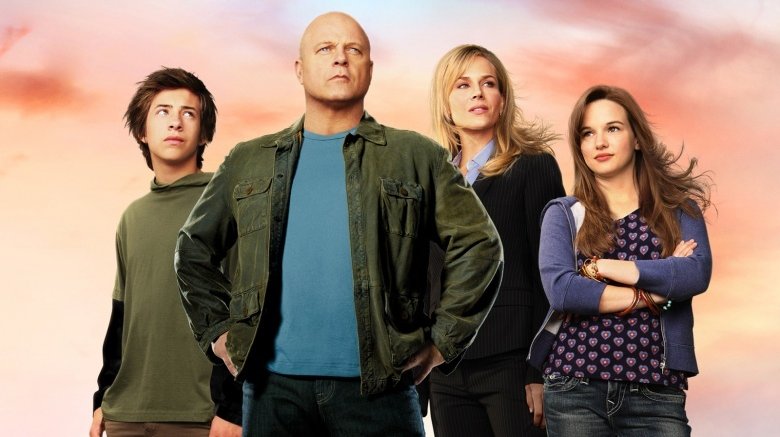 Wouldn't a live action Incredibles TV show be awesome? That seemed to be the thought behind No Ordinary Family, which debuted on ABC in 2010. Michael Chiklis starred as the patriarch of a tight-knit family that gained superpowers after a mysterious plane crash. No Ordinary Family was a fun blend of superheroics, family drama, and comedy, which would seem to make it the perfect fit for a Disney-owned network. However, ABC canned it after just 20 episodes, and Disney decided not to give it a second life on one of its other networks like ABC Family or The Disney Channel. Bah.
The Cape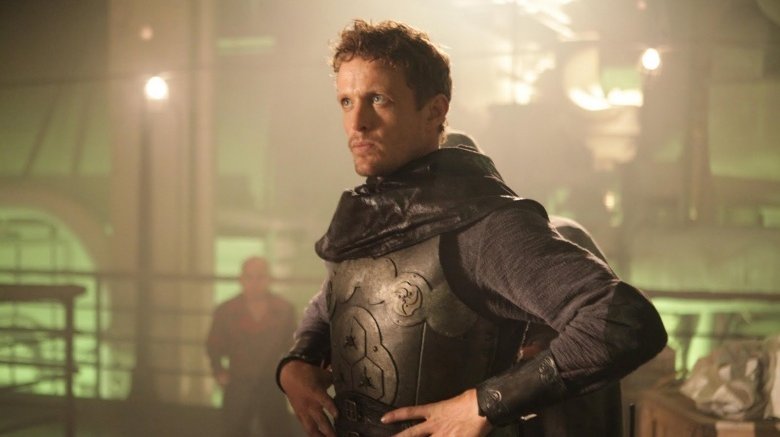 Okay, so The Cape wasn't really that good. But you know what? Lots of shows aren't very good at first. Heck, Seinfeld was nearly canceled after five episodes. So there's definitely something to be said for letting a show grow into its potential. And The Cape certainly showed it had that potential as it unspooled the origin story of a cop who is framed for murder and becomes a vigilante to clear his name. Unfortunately for The Cape, NBC wasn't feeling so generous after the failure of Heroes, and permanently cut The Cape short after just ten episodes.
Teen Titans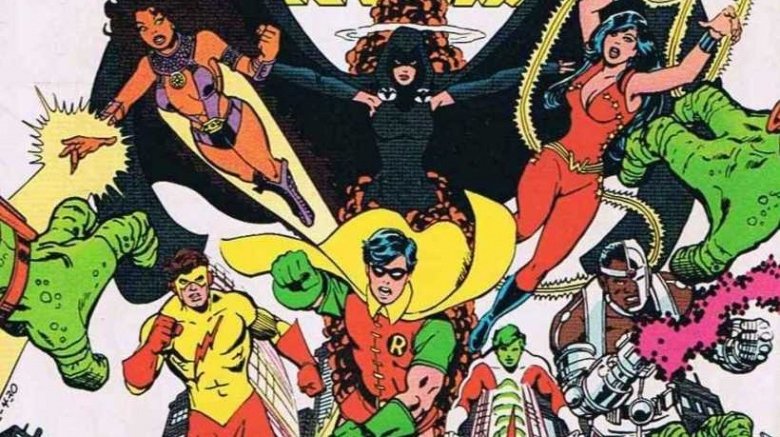 Talk about shows that were never given a proper chance — TNT's live action Teen Titans never even got made! And that's kind of crazy given that the wild popularity of the Teen Titans cartoons over the past few years provides the show with a built-in fan base. Not to mention the fact that the network spent a year in pre-production developing the show before preemptively canceling it in early 2016. Or that the lead character, Nightwing, would be bound to draw in all those Batman fanatics. Just why Teen Titans was scrapped is a mystery, but given a chance by the right people — say, on The CW, where it could run alongside Arrow and Flash — there's no doubt Teen Titans could be a hit. Show some confidence, DC!
Human Target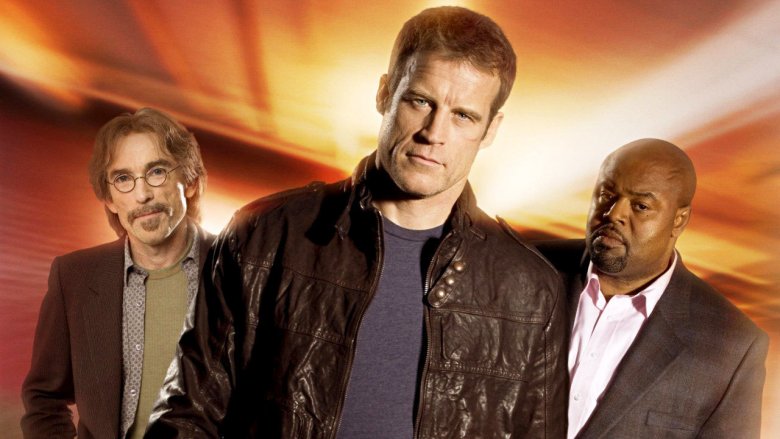 During the transition from a comic to a TV show, Human Target went through a few changes. In the original DC Comics series, Christopher Chance was a both a professional body double and a master of disguise who altered his appearance in order to catch would-be assassins. On television, Chance simply worked his way into the targets' lives, making himself an irresistible target for his clients' foes.
It's a change that worked — Mark Valley is a charismatic guy, and you want your lead actor on screen as much as possible — and critics and audiences agreed, at least at first. Human Target launched to positive reviews and decent numbers, earning itself a second season. During Season 2, however, Fox pushed Human Target into a number of different time slots, aired episodes out of order, and preempted or doubled up episodes as executives saw fit. It didn't last until Season 3. Still, even at the end, Human Target showed signs of life. The last few episodes pulled the best ratings since the show's first season, suggesting that Human Target's audience was still out there. With all the schedule changes, they simply couldn't find it.
Power Pack
Superhero television shows have been around for a while — George Reeves' Adventures of Superman lasted for six seasons in the '50s, Adam West's Batman and Lynda Carter's equally campy turn as Wonder Woman delighted audiences in the '60s and '70s respectively, while The Incredible Hulk and original properties like The Greatest American Hero carried audiences through the '80s. Still, in 1991, the media wasn't all superheroes all the time, which is probably one reason why the Power Pack TV series never got more than a pilot. (New World, the company that produced the show, went out of business before the pilot aired, which surely didn't help.)
And yeah, OK, the Power Pack TV show, which allegedly aired a few times on FOX, isn't very good, but the premise — four young kids get superpowers and go on adventures fighting both villains and various social ills — is strong. It would fit right in on Disney XD, alongside Hulu's Runaways or, if you age the characters up just a little bit, on Freeform, home of Marvel's upcoming Cloak & Dagger series. Marvel thinks so, too: the studio tried to bring the Power Pack back to the small screen in 2000, although that effort fell by the wayside when Lionsgate bought Marvel's producing partner Artisan in 2013.