What The Final Days Of Wilt Chamberlain's Life Were Like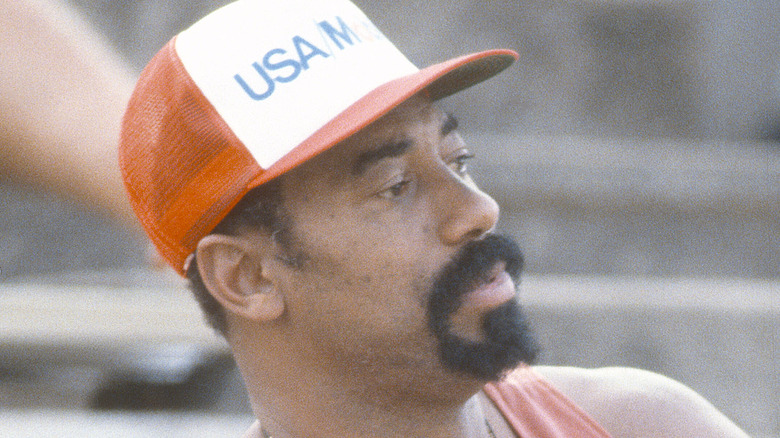 Focus On Sport/Getty Images
Consider NBA legend Wilt "the Stilt" Chamberlain's career by the numbers: He once scored 100 points in a single game; a record which stands to this day. Despite that superhero-like player statistic, though, Chamberlain — who died in Los Angeles in 1999 from a heart attack at the age of 63 — was only human. A fact which details from the final few days of his life plainly illustrate.
Despite winning only two NBA titles in the 1967 and 1972 seasons, over the course of Chamberlain's 14-year career in the NBA with the Philadelphia Seventy-Sixers, the Los Angeles Lakers, and with the Golden State Warriors, the more than 7-foot-tall center set more than just scoring records. Highlights of those accomplishments include the most single-game rebounds at 55, and the most consecutive field goals in a row at 18, among others (via NBA). In the early 1990s, there were even rumors that Chamberlain, who retired in 1973, might try to re-enter the league at age 56, according to the New York Daily News. By the late 1990s, though, Chamberlain's health sharply declined from the peak of the star player's abilities (per Britannica).
Chamberlain was controversial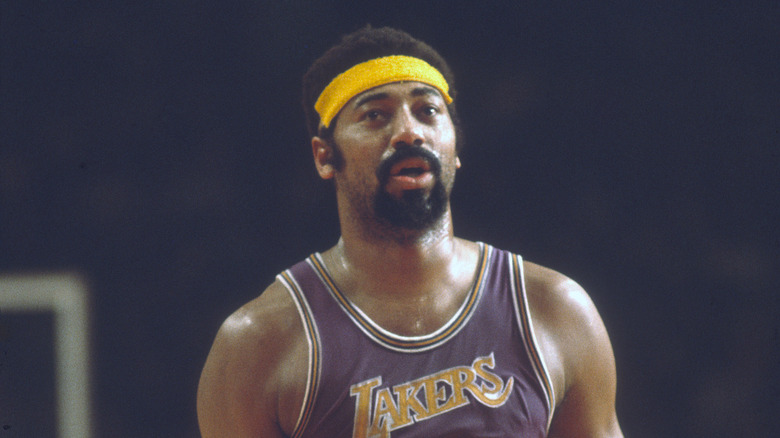 Focus On Sport/Getty Images
Despite all of the success Chamberlain had on the court, including 30,000 cumulative points scored throughout his career, his life was not without controversy. In his 1992 autobiography, "A View from Above," Chamberlain claimed to have had thousands of sexual partners in his life (via New York Daily News). He was also said to be less than a perfect team player. Nonetheless, when Chamberlain died, basketball stars like Bill Bradley paid their respects. According to Bradley, a U.S politician and former New York Knicks forward who played against Chamberlain (via New York Daily News), "Wilt was a competitor in the truest sense of the word." 
As The New York Times reported in 1999, authorities were called to Chamberlain's home for a welfare check where they found him dead. As long-time friend, Linda Huey, who saw Chamberlain only a few days before he died, said that the superstar athlete was acting strangely and she added that Chamberlain seemed to be in distress. "​​He was moving and fidgety," Huey continued (via The New York Times). "I knew something was wrong."
Chamberlain had rapidly lost weight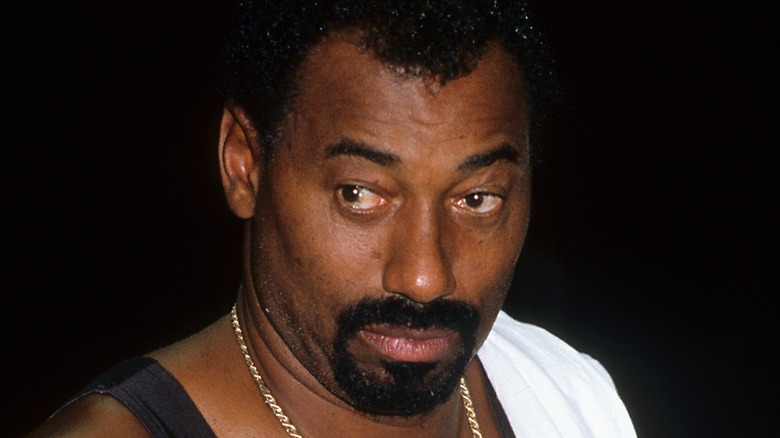 Donaldson Collection/Getty Images
Also noted in the time leading up to Chamberlain's death, he'd suddenly dropped as much as 60 pounds. He recently had scheduled hip surgery and was experiencing tooth pain in the days leading up to his passing. As New York Daily News goes on to report, though, it's unclear if any of those health issues contributed to Chamberlain dying. What is known is that heart issues were nothing new for the NBA champion. After Chamberlain died, his agent and friend Sy Goldberg confirmed he had congestive heart failure and that his condition declined rapidly. 
According to ESPN, Chamberlain was also hospitalized in the past with a mild arrhythmia. Some say Chamberlain concealed his heart issues dating back to his playing days in the 1960s. Upon the news of Chamberlain's death, then-NBA commissioner David Stern released a statement saying (via The New York Times), "'We've lost a giant of a man in every sense of the word ... The shadow of accomplishment he cast over our game is unlikely ever to be matched."