What Happened To Brandi Worley's Ex-Husband, Jason Worley?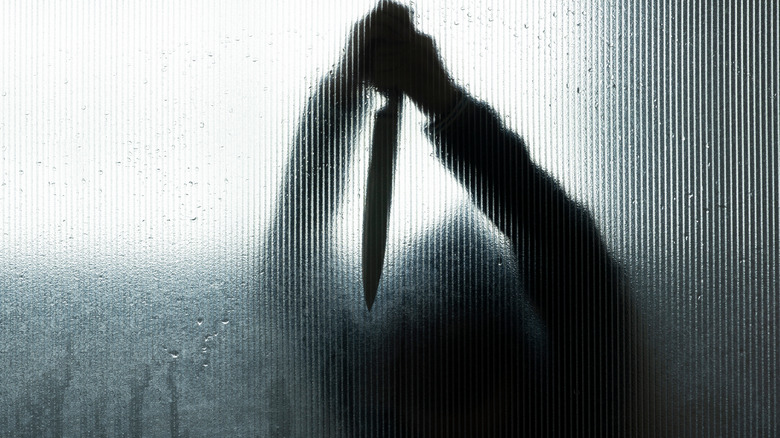 Mitch Saint/Shutterstock
Brandi Worley is an Indiana resident whose name made headline news when she murdered her two children on November 17, 2016. The 31-year-old stabbed her son Tyler, 7, and her daughter Charlee, 3, in the early morning while her husband, Jason, slept in the basement. The murders took place only two days after Jason asked his wife for a divorce. After the crime, the Darlington woman was sentenced to 120 years in prison (via The Atlantic Journal-Constitution).
Worley's act shocked the public due to its savage nature, along with the peculiar 9/11 call where she calmly informed the operator of what she had done to her children. As she stoically reported the crime, she was bleeding after having stabbed herself in the neck multiple times. When the operator asked why she did it, Worley said (via AJC), "My husband wanted a divorce and wanted to take my kids ... I don't want him to have my kids." A devastated Jason later lamented that he couldn't protect his kids, as per Mirror.
Events Leading up to the Murders
Jason Worley was a software engineer when he met Brandi and after the pair married in 2009 they settled down to a comfortable life in Darlington, Indiana — but the relationship wasn't without drama. In 2016, Jason noticed Brandi was becoming guarded about her phone, so he installed software to track her activities. He saw romantic texts on her phone and thus discovered that his wife was sleeping with their neighbor. Jason started writing about his wife's infidelity on Reddit, which garnered much social media attention. In response, Brandi defended herself by saying that it was an isolated incident and she insisted they stay together for the children (via The Netline).
Although he feared for his children's well-being during the divorce process, on November 15, 2016, he made the decision to file for divorce. The next day, Jason and Brandi attended Charlee's dance class and then went home for dinner. Brandi said she needed to go to Walmart to buy pipe cleaners, but she actually purchased a knife, which she later hid in Tyler's room. The family played together that evening and Jason tucked them into bed for the last time. Early in the morning, she brought Tyler into Charlee's room and proceeded to stab the children (via AJC).
What Happened to Jason Worley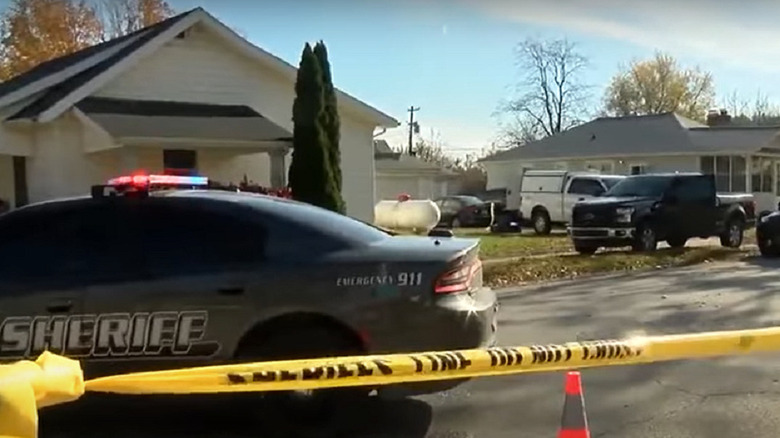 WRTV Indianapolis/YouTube
After Brandi Worley was imprisoned in an Indiana jail, Jason had little choice but to move on with his life. He received help from YouTuber Phillip De Franco as he raised money on GoFundMe for funeral expenses. De Franco and his audience pushed the fund up to $50,000. In 2018, Brandi would plead guilty to the two murders (via The Netline). According to the Indy Star, Jason Worley was present at the hearing to witness his ex-wife plead guilty to murdering their children.
Jason looked on in the room as her 120-year sentence was read to her. His last statement after she was incarcerated was that he never wanted to see her again and that he would keep her (via AJC), "out of sight, out of mind." Although Jason has stayed out of the media spotlight, it is believed that he's remarried with children and continues working as a software engineer, as per ShowBiz Cast.