Inside The Relationship And Friendship Between Pam Grier And Freddie Prinze Sr.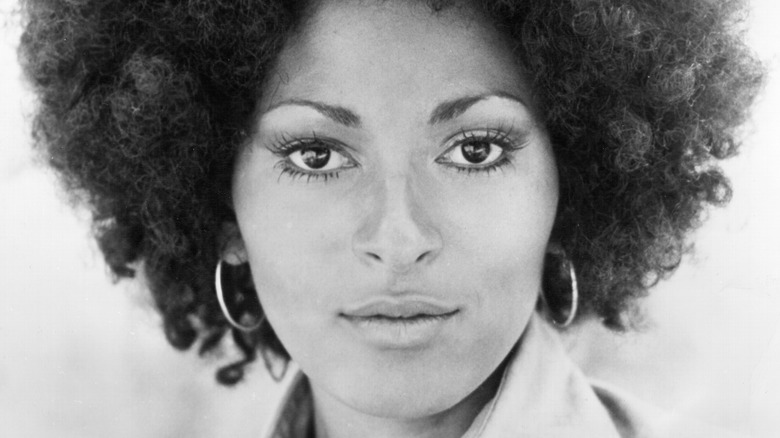 Michael Ochs Archives/Getty Images
Pam Grier has had a long and fascinating career in film and TV that spans more than five decades. She first made a name for herself in 1973's "Coffy," an important film in the blaxploitation genre that helped pave the way for other strong black female representation in pop culture. Per IMDb she followed up on the film's success with another blaxploitation classic, 1974's "Foxy Brown," further establishing her as one of the toughest actresses in Hollywood. However, after the blaxploitation trend died down, Grier spent the next couple of decades taking smaller roles in various film and TV projects, such as "Miami Vice," "Above the Law," and "The Fresh Prince of Bel-Air."
Pam Grier's career experienced a resurgence when she played the title role in Quentin Tarantino's 1997 film, "Jackie Brown." The movie was a critical success, according to Rotten Tomatoes, and garnered her numerous nominations, including nods for a Golden Globe and Screen Actors Guild award, per IMDb. While still not reaching the same level of stardom she experienced in the 1970s, Grier went on to appear in bigger and bigger projects like Showtime's "The L Word," the CW's "Smallville," and NBC's "Law & Order: Special Victims Unit." Because Grier has had such a tumultuous career, it only makes sense for her to have an equally tumultuous love life.
Pam Grier's Relationship with Freddie Prinze Sr.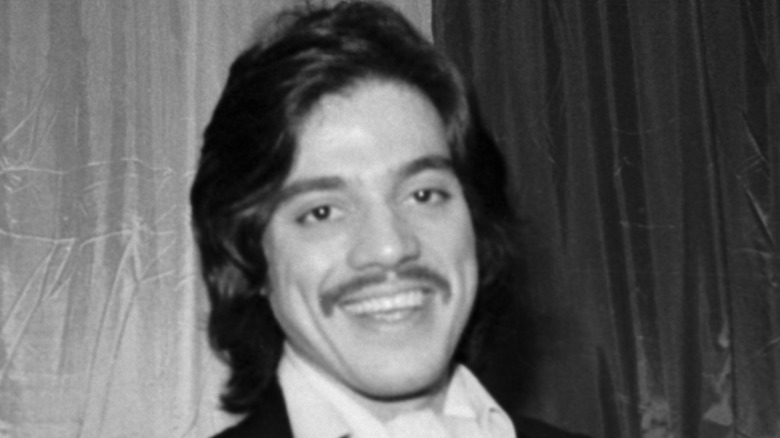 Amy Kossover/Getty Images
According to the New York Post, Pam Grier met Freddie Prinze (father of Freddie Prinze Jr.) around the time that she was promoting her film, "Coffy." Prinze was making a name for himself as a comedian and had just hit success for his role in "Chico and the Man." As described in Deadline, he was a naïve talent, which prompted Grier to try to convince him to sign with her agent to steer his career in the right direction. Unfortunately, Prinze fell for Hollywood promises with bigger agents who never fulfilled their ends of the bargain.
Prinze had a more serious problem, however: his drug addiction. Grier told the New York Post that he tried to persuade her into doing drugs with him; when she refused, he became suspicious of her and confessed to trying to impregnate her out of fear that she wouldn't marry him. As per Deadline, his addiction only worsened, and Grier ended up being one of the last people to talk to him before he tragically died by suicide. Grier called him when he was going through a tough time and he said, "'I'm so depressed. I have nobody to talk to. I have no friends. I have a gun. And I feel I'm gonna do something, Mommy.' That is what he called me." Prinze shot himself on January 28, 1977, and was taken off life support the following day, as stated in The New York Times.
Another Tumultuous Romance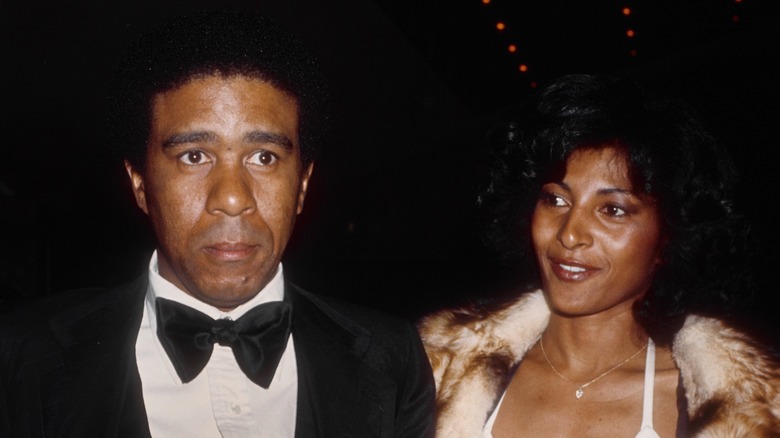 Michael Ochs Archives/Getty Images
As stated in the New York Post, it was also through Freddie Prinze that Pam Grier met another rising star who she'd had a turbulent romance with. Prinze was friends with Richard Pryor and he took Grier, who he was dating at the time, to Pryor's house. While Pryor flirted with Grier (with lines from her movie, "Foxy Brown," no less), she ultimately went home with Prinze.
However, when Grier and Pryor appeared in 1977's "Greased Lightning," the two hit it off and it wasn't long before they became romantically involved. Unfortunately, like Freddie Prinze, Pryor also had a serious drug problem; Grier told the New York Post he confessed to her that "I'm afraid if I don't do drugs, I won't be funny." That didn't stop Grier from helping him to adopt a healthier lifestyle, ultimately managing to get him sober for a period. 
Just like with Prinze, Grier got a frightening call about his dire situation, this time from Sidney Poitier, as described in Deadline. Poitier was in the middle of directing Pryor in "Stir Crazy" and was worried about how his drug habits were slowing down production on the film. While Grier was able to help Pryor get through filming the rest of the movie, she ultimately decided that she could no longer be there for Pryor who kept making empty promises about kicking his drug addiction.