The Quinn Gray Kidnapping Hoax Was Like A Real Life Gone Girl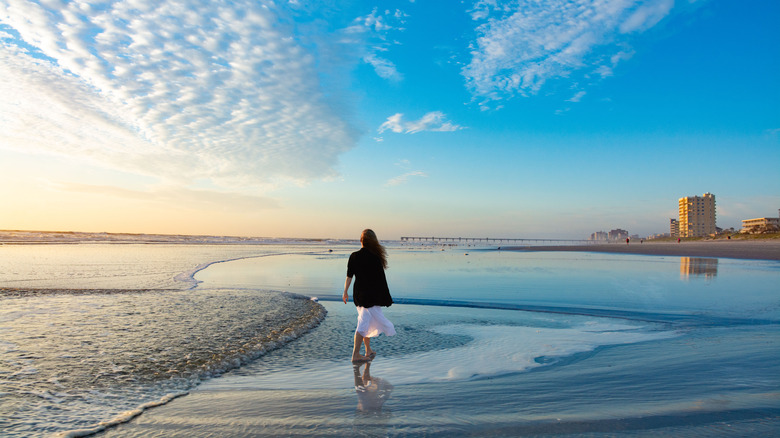 Margaret.Wiktor/Shutterstock
In 2009, national news reported the unraveling of a curious case: the kidnapping of a 37-year-old Florida woman named Quinn Gray. Her alleged kidnapper intended to extort $50,000 from her husband Reid and apparently forced her to leave a handwritten note for her husband, which stated, (via CBS) "There are three men holding me right now, and they want $50,000 cash. Stay at the house NO COPS! Keep your cell phone on you. Keep the kids with you. Please do this honey, please!"There was no doubt in Reid's mind that something nefarious had taken place, and the police soon got involved.
The story was like something straight out of the book and subsequent film "Gone Girl" — a wife goes missing, the image of a happy marriage decays, and where the blame falls becomes murky (via IMDb). For the police involved in Gray's alleged kidnapping, the situation wasn't adding up and they pointed the finger at Gray herself, claiming that she faked her own kidnapping with the assistance of her boyfriend, Jasmin Osmanovic, as per CBS.
Reid and Quinn Gray's Marriage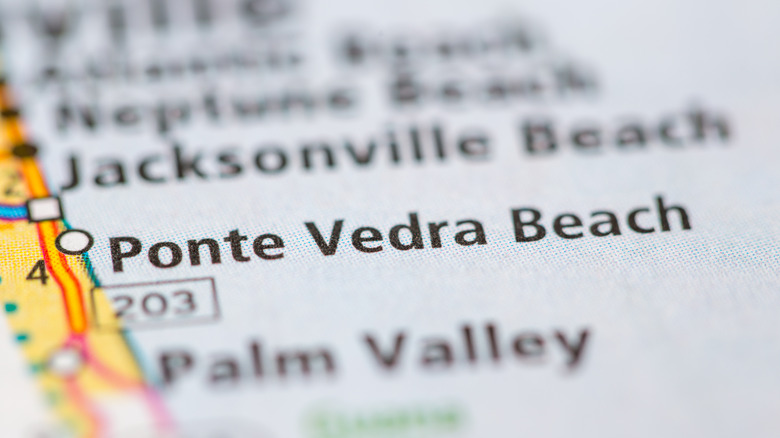 SevenMaps/Shutterstock
Reid and Quinn Gray were living in a $4 Million home in Ponte Vedra Beach, Florida at the time of the crime. Their Facebook pages were awash with photos of a happy marriage, exhibiting glowing smiles against a backdrop of enviable wealth. The investigation into Quinn's disappearance revealed a less savory story. It was discovered that Quinn stayed out late partying, drinking to excess, and enjoying the company of men of about 10 years her junior. Reid reported that Quinn admitted to infidelity one night when she came home late with her underwear in her purse, as per CBS.
In September of 2009, Reid walked up to their home to find a note attached to the door. He recognized his wife's handwriting as the note told of Quinn's abductors and the ransom demand. Police later found Quinn at an Orange Park parking lot on September 7, 2009. When found, she told investigators that she'd been grabbed from her home three days prior by "thugs" who demanded money, as per The Florida Times-Union. She claimed she was being held at a Jacksonville motel, but when police interviewed the manager of the motel, Quinn's story became increasingly suspicious (via CBS).
The Kidnapping Hoax Unravels
When police questioned the manager of the motel where Quinn Gray was allegedly held, he claimed (via HuffPost) that Quinn, "didn't seem to be in distress at all." In addition, Jasmin Osmanovic –- a gas station employee who allegedly held Quinn at the motel –- recorded audio of the two having a sexual encounter. On the tape, police heard them discuss details of a fake kidnapping plot, as per HuffPost. Also damning was the fact that Quinn had taken out two life insurance policies just before Labor Day weekend when she put her plan in motion (via CBS).
After Quinn and Osmanovic's mid-September arrests, Reid stood by Quinn, claiming she was mentally compromised when she got involved in the extortion plot (via The Florida Times-Union). Osmanovic's case was settled in 2010 when he pleaded guilty to extortion and paid $43,000 to the sheriff's department for half the cost of the investigation and received a sentence of six years probation. Quinn had to pay the other half and received seven years of probation (via The Florida Times-Union). Reid Gray ultimately filed for divorce and for custody of the couple's two daughters in 2010, per The St. Augustine Record.