What Happened To Cass Elliot's Daughter?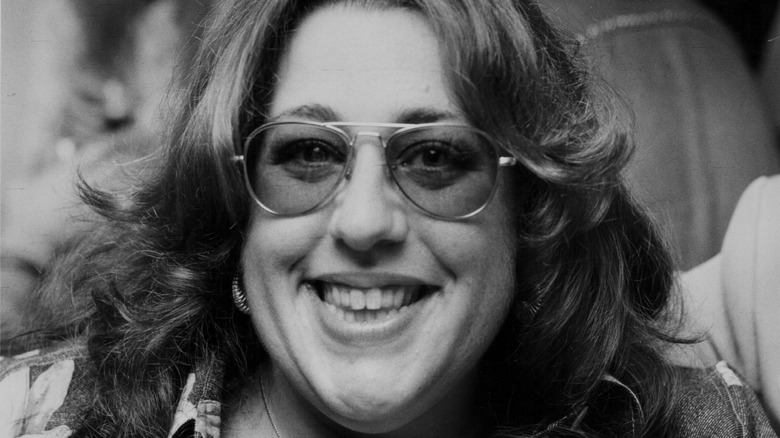 Central Press/Getty Images
Owen Elliot-Kugell was born during the whirlwind of the late 1960s into a rapidly-changing America, and her mother was at the center of that change. Ellen Naomi Cohen, better known as Mama Cass Elliot, was at the height of her success with The Mamas & The Papas when she had her daughter in April 1967 (via Next Tribe). The group had just released their third album, "Deliver," including the hit, "Dedicated to the One I Love" (via Discogs).
Mama Cass was unusual at that time in that she chose to become a single, working mother. Owen didn't know her father's name until she was around 19. For the first seven years of her life, Cass raised her alone while continuing to record and perform. Owen told Next Tribe that her mother had very much wanted a child. "She named me Owen because I was her 'own,'" she said. One of her fondest memories was of watching football with her mother, who had crushes on the players.
Owen was left parentless at age 7 after Cass Elliot's tragic death of a heart attack. According to Next Tribe, her attempts to lose weight through crash dieting took a toll on her heart. Owen was adopted by her mother's sister Leah and grew up in Los Angeles, and later, in Northampton, Massachusetts (via Next Tribe). Her adult life would also be tied to her famous mother's legacy.
The search for her father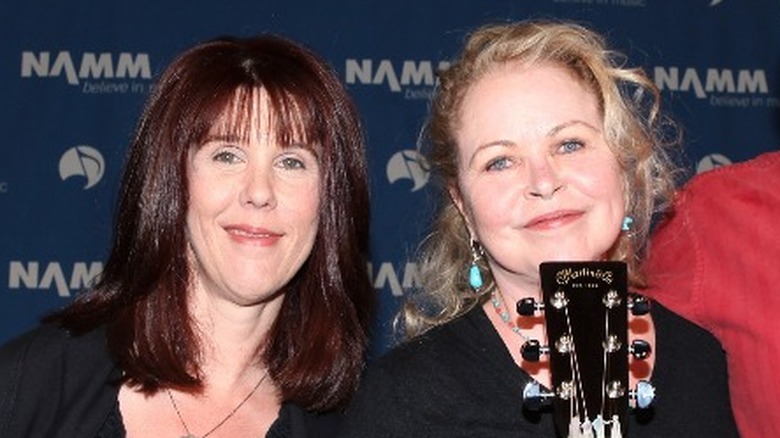 David Livingston/Getty
Next Tribe and Vanity Fair give slightly different accounts of how Owen Elliot-Kugell (above left) eventually found her father, but both involve her mother's bandmate, Michelle Phillips. Phillips had asked Cass about Owen's father just before Cass's death, but never got an answer. She recalled to Vanity Fair that a teenage Owen called her in the mid-1980s wanting to find her father. Phillips then spent a year or so tracking down his name via various musician friends.
Owen remembered it slightly differently when talking to Next Tribe. She said her mother's bandmates John and Michelle Phillips and Denny Doherty took her out to dinner for her 19th birthday, and during the meal, Michelle Phillips said she wished she knew who Owen's father was, at which point the men made it clear they did. His name was Chuck Day, and he had played bass for the band circa 1966.
In both versions of the story, Michelle Phillips then placed an ad in Musician magazine looking for Chuck Day, supposedly to pay him back-royalties. When Day took the bait, Phillips arranged for him to meet Owen. "He wasn't all that shocked" at the news, Phillips recalled (via Vanity Fair).
Owen finally met her father in San Francisco and called it "awkward but emotional." She said she got the impression he really loved her. She said she had surrogate parents in her uncle, Russ Kunkel, and in Michelle Phillips (via Next Tribe).
Keeping her mother's legacy alive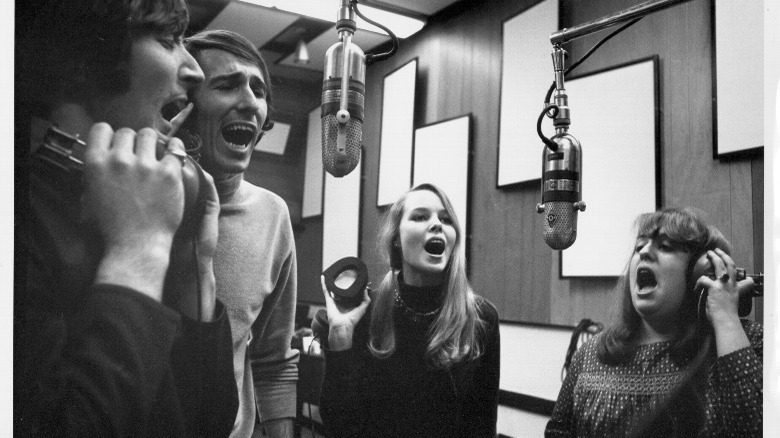 Michael Ochs Archives/Getty
In a video on The Mamas & The Papas' Facebook page, Owen discussed her own work in music. She has performed with her friend Carnie Wilson and the Phillips' daughter Chynna as part of the group Wilson Phillips contributing to their album "Dedicated."
Owen has worked on re-releasing The Mamas & The Papas' music for the sake of the members' children and grandchildren (via Next Tribe). She also collaborated with RCA on remastering her mother's album "Don't Call Me Mama Anymore" and revealed in the Facebook video that, although the album was recorded live, studio recordings of those songs do exist.
In 1998, she accepted an award on her mother's behalf from the Rock & Roll Hall of Fame, when The Mamas & The Papas were inducted. She appeared with the other three band members, who performed together that night for the last time. Owen said a biopic about the band was still a possibility as of 2018; she hoped to write it herself.
Owen said she thinks that her mother's life and work are still relevant today, saying Cass was "ahead of her time" (via Next Tribe). "Just by example, she taught me, and others, not to accept it when someone says you can't do something," she said.