Why Mike Tyson Thinks His Mom's Death Was 'One Of The Best Things That Ever Happened' To Him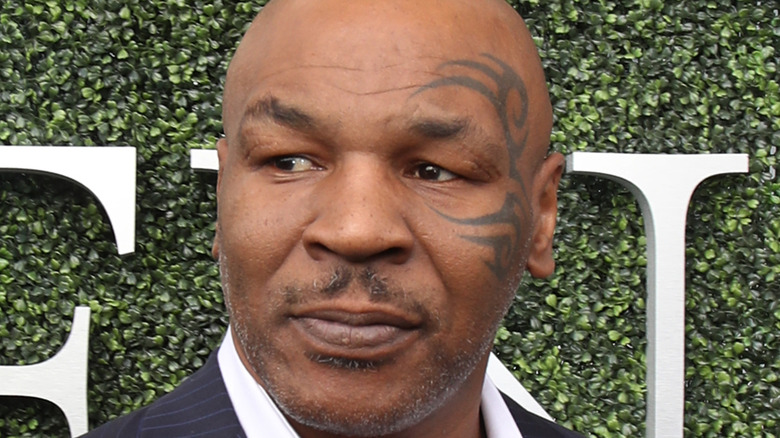 Leonard Zhukovsky/Shutterstock
Former professional boxer Mike Tyson had a tough life growing up. He was born in 1966 and just two years later, his father left the family, leaving her mother, Lorna, to raise three children by herself. The family lived in a rough neighborhood in Brooklyn, and by the time he was 11 years old, Tyson was already part of a gang and was involved in petty crimes, per Biography. His early teenage years were spent getting into trouble and being arrested multiple times, which landed him in reform school. During his time there, he learned how to box from amateur boxing champion Bob Stewart, who worked as a counselor at the school.
Stewart introduced Tyson to boxing coach Cus D'Amato, who became his mentor and father figure. After getting out of reform school, Tyson lived with D'Amato and went through rigorous training in boxing. During his professional boxing debut at 18 years old, Tyson was able to knock out his opponent in the first round, and from there, the young boxer's professional career took off. In an interview with Shannon Sharpe on the Club Shay Shay podcast, Tyson said that he might not have become a boxing champion if it wasn't for his mother's death.
Mike Tyson's mom died when he was 16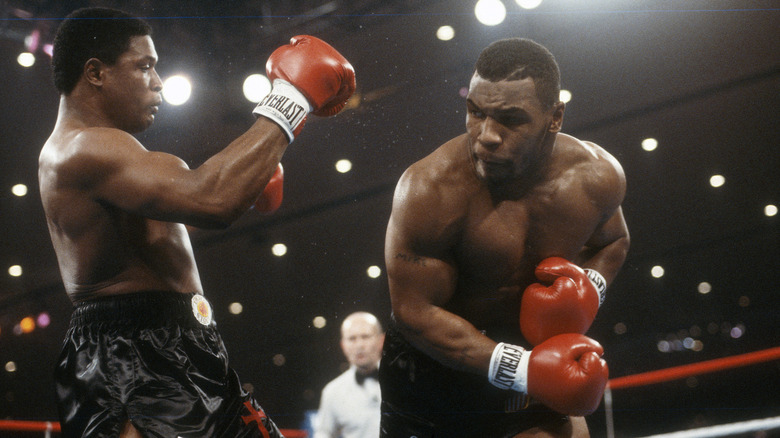 Focus On Sport/Getty Images
In an interview with Bleacher Report in 2010, Mike Tyson opened up about his childhood and his relationship with his mother, Lorna. According to the boxer, his mother only knew him as an unruly child who did petty crimes on the streets of their neighborhood, and he was never able to form a deep relationship with her. Lorna died of cancer when Tyson was just 16 years old, but even before that, she had given D'Amato custody of her son.
Looking back on his life, Tyson said that his mother's death was "one of the best things that ever happened" to him. When asked to explain what he meant, Tyson told Shannon Sharpe that if his mother had been alive, she would have "babied" her and there was no way he would have been involved in street fights and wouldn't have stood up for himself. In D'Amato's care, Tyson said that he received encouragement and affirmation, something that he didn't get from Lorna. "I never saw my mother happy with me and proud of me for doing something," he told Bleacher Report. It was a few years after his mother's death that he entered professional boxing.
His relationship with his mother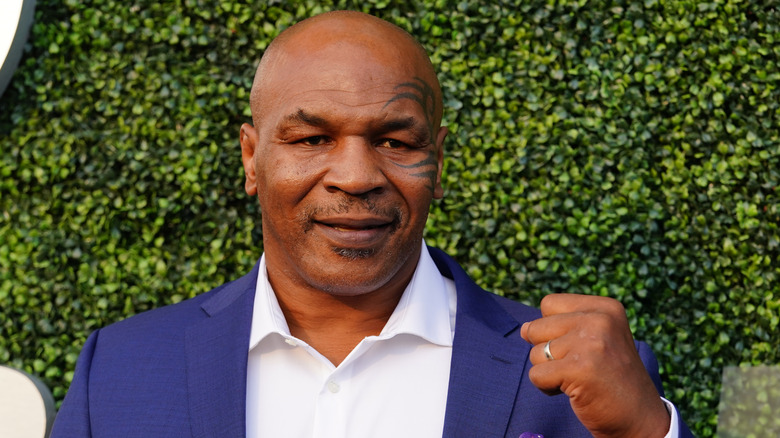 Leonard Zhukovsky/Shutterstock
In the podcast "Hotboxin' with Mike Tyson," the boxer became emotional when he talked about his relationship with Lorna to sportscaster Jim Gray. Tyson described his mother as loving but aggressive. He said that her mother drank heavily, was not afraid to hit anyone, and had several boyfriends that she brought home. Tyson revealed that the first thought that he had when his mother died was revenge. As he explained, his form of revenge was having everything after growing up with nothing. He often went to bed hungry as a child, and Lorna would somehow find a way to get money to bring home food to her children.
In an interview with Piers Morgan, Tyson described his mother as a complex woman, and they had a complicated relationship. He said that he never told her he loved her when she was alive, as they didn't have that kind of relationship, but he always hugged and kissed her. Despite their difficult relationship, Tyson loved her mother and in an Instagram post of Lorna in her younger years, Tyson wrote, "I'm proud to be the son of Lorna May Smith."