The Tragic Death Of James Coddington's Victim Albert Hale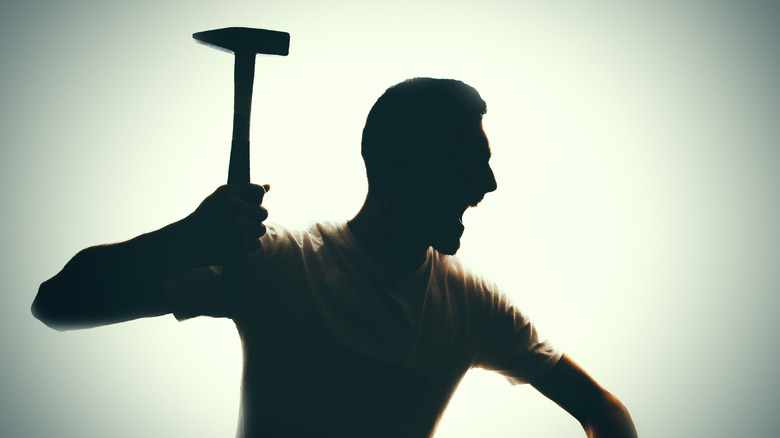 Max Sky/Shutterstock
On August 25, 2022, 50-year-old James Allen Coddington was executed via lethal injection at the Oklahoma State Penitentiary. He was pronounced dead at 10:16 a.m. (via AP News). Coddington was sentenced to death for the 1997 murder of his friend, Albert Troy Hale. The execution took place after Oklahoma Governor Kevin Stitt rejected the inmate's plea for clemency. On August 3, 2022, Coddington attended a clemency hearing with the Oklahoma Board of Pardons and Parole. He pleaded his case in front of five board members and became emotional when he talked about the murder of Hale, saying, "I can't apologize enough for what I did," as reported by the Death Penalty Information Center.
The clemency hearing ended in a 3-2 vote in favor of Coddington's death sentence being reduced to life in prison without the possibility of parole, but the state's governor had the final say. Despite the recommendation from the board, Coddington's execution pushed forward. His last meal included two fish sandwiches, two cheeseburgers, two large fries, and soda, per OKC Fox.  Before the execution, Coddington thanked his friends, family, and lawyers. He also addressed the governor and said, "Gov. Stitt, I don't blame you and I forgive you." Hale's son, Mitch, was present for the execution, and he noted that Coddington didn't apologize for the murder of his father during his last moments, which made him believe that he wasn't truly remorseful for the crime. In addition to the murder of Hale, Coddington also committed several armed robberies in different locations across Oklahoma.
The brutal death of Albert Hale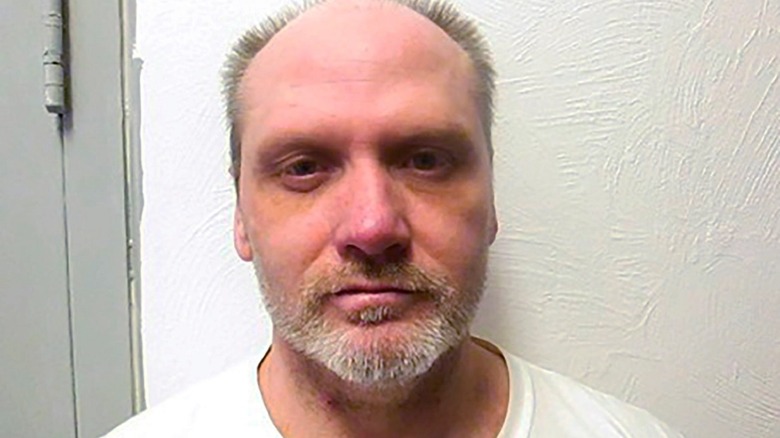 Oklahoma Department of Corrections
James Coddington met Albert Hale while working at Honda Auto Parts and they struck a friendship. Coddington said that Hale was a good man who always had something good to say about others. Hale's son, Mitch, said his father was friendly and was always ready to lend a helping hand to his friends. Coddington and Hale's friendship developed, and they almost always ate lunch together at work. They grew so close, in fact, that Hale's family knew Coddington, as reported by KOCO News 5.
On March 5, 1997, 24-year-old Coddington was struggling with substance abuse and had been on a cocaine binge for a few days when he visited Hale at his home. There, he asked his elderly friend to loan him $50 so he can get more drugs. According to The Oklahoman, the 73-year-old refused to give Coddington money and instead advised him to seek treatment for his drug addiction. Angered by the refusal, Coddington grabbed a claw hammer from the kitchen and struck Hale five times on the back of his head. Afterward, he went through Hale's clothing looking for cash and took the $525 that he found tucked in his pants. Coddington fled the scene thinking that Hale was already dead, but he survived the attack. Unfortunately, he succumbed to his grave injuries the next day. During his clemency hearing in 2022, Coddington stated that Hale was a good friend who was there for him whenever he needed help.
If you or anyone you know is struggling with addiction issues, help is available. Visit the Substance Abuse and Mental Health Services Administration website or contact SAMHSA's National Helpline at 1-800-662-HELP (4357).
Albert Hale's son has forgiven James Coddington
During his trial, James Coddington said that he had no intention to rob or kill Albert Hale when he headed to his home. He claimed he didn't recall taking a hammer and bludgeoning his friend and didn't know why he did it (via The Oklahoman). According to the Death Penalty Information Center, Coddington displayed good behavior during his time in prison and showed remorse for the crimes he committed. He was sentenced to death in 2003 for the murder of Hale, but it was overturned on appeal. In 2008, a panel reviewed his case and he was again sentenced to death.
During Coddington's clemency hearing, Mitch Hale (pictured above) stated that he had forgiven his father's killer, but he said that he must face the consequences of his actions, as reported by CNN.
In a press conference after the execution, Mitch stated that he would have preferred not to be present for the procedure, but he felt he had to do it for his father. In addition, Mitch talked about being on the side of the victim, saying that it's always about the "criminal's side" and the family just wanted everything to stop. Regarding the execution of Coddington, Mitch stated that his death doesn't bring closure to the family and it doesn't change the fact that his father is gone, but it was a way for everyone to move forward in their lives. "I didn't take any joy in watching the execution, but I had to be here for my dad," he said.