The Real Reason Molly Ringwald Was Fired From The Facts Of Life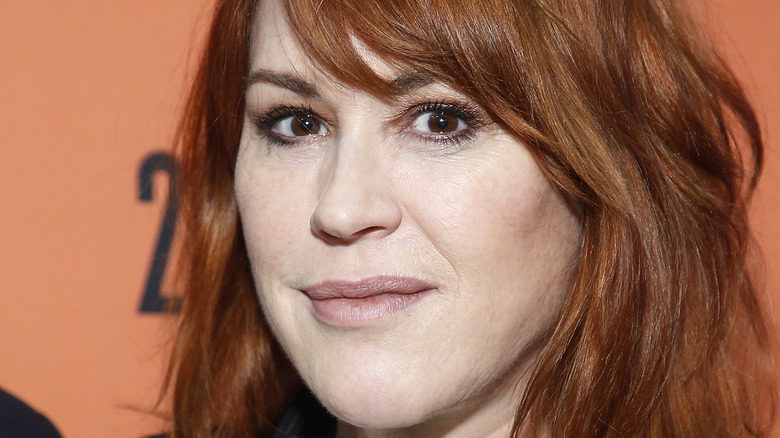 John Lamparski/Getty Images
Actress Molly Ringwald is well known for her iconic series of roles in 1980s John Hughes movies, starting with 1984's "Sixteen Candles," followed by "The Breakfast Club" (1985) and "Pretty In Pink" (1986). However, just four years before she became one of the most famous teen actresses of all time, her outstanding decade kicked off with disappointment when she was fired from a television show that would go on to be another 1980s classic. 
Born Molly Kathleen Ringwald on February 18, 1968, in Roseville, California, per Biography, Ringwald started performing early on, making a jazz album, "I Wanna Be Loved By You," accompanied by her jazz musician father Bob Ringwald and his band. She also appeared in a variety of stage productions, including a West Coast production of the musical "Annie," and made her small screen debut on "The New Micky Mouse Club" in 1977 (per IMDb). In 1979, she appeared in the first season of a brand new sitcom, "The Facts of Life." According to an oral history of that series published by Entertainment Weekly, "The Facts of Life" was a spin-off of the television show "Diff'rent Strokes." It followed the character of Edna Garrett, played by Charlotte Rae, who went from being a housekeeper for the "Diff'rent Strokes" Drummond family to working as a housemother at a girls' boarding school in upstate New York. Several of the young cast members had been on "The New Mickey Mouse Club," including Lisa Whelchel (who played Blair), Julie Piekarski Probst (Sue Ann), and Molly Ringwald (Molly).
The Facts of Life started with a huge cast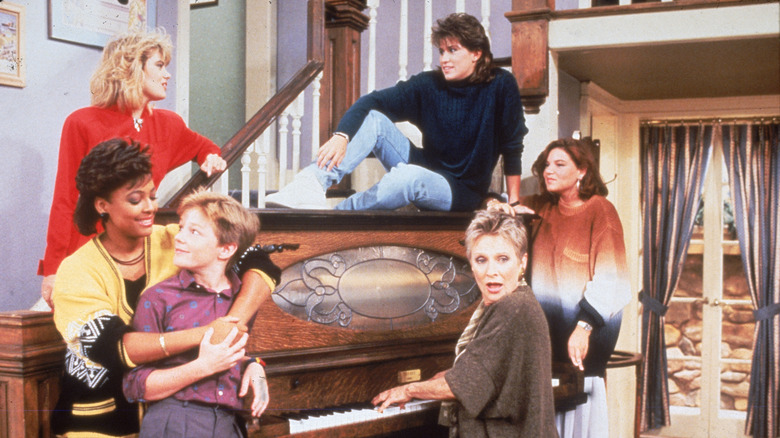 NBC Television/Getty Images
If the characters of Sue Ann and Molly don't ring a bell when it comes to reminiscing about "The Facts of Life," it's because the first season of the show was very different from the eight seasons that followed. In the first season, the cast of characters was much larger and included many girls. According to the series' oral history from Entertainment Weekly, the rhythm of the show quickly proved to work best when the plot lines focused on life in the dorms with Mrs. Garrett as a mothering figure rather than switching back and forth between classroom and dorm scenes. Furthermore, per show writer Sally Sussman Morina, "They continued to try focusing on all of the girls in their own stories at one time or another — there were episodes that featured Molly, Cindy, Sue Ann, and Nancy — but the only ones that really got to pop were the three that they ended up keeping for season two: Blair, Natalie, and Tootie." 
Season two introduced the character of Jo, played by Nancy McKeon, and the rest of the series followed Blair, Natalie, Tootie, and Jo (shown above in 1987's season seven) as they graduated from both high school and college and went on to open a store together, remaining a quartet even after the character of Mrs. Garrett was written off. NBC executive Fred Silverman told Entertainment Weekly, "We did cut the number down, because some of the girls were just kind of faces in the crowd." 
Not enough room for Molly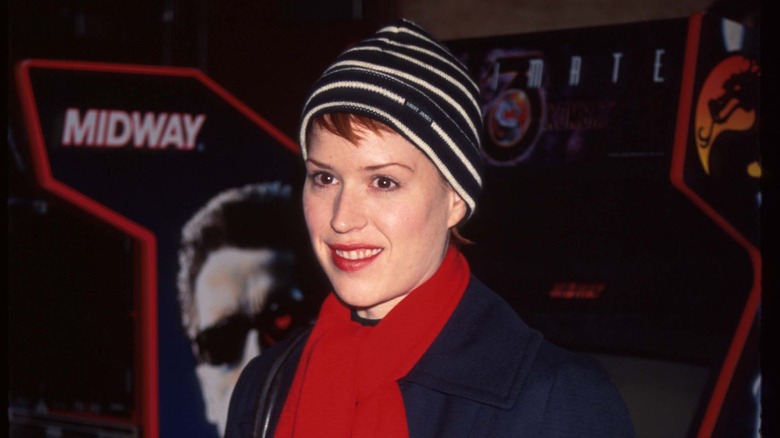 Evan Agostini/Getty Images
In 2019, Entertainment Weekly reported on an episode of PeopleTV's "Couch Surfing" in which Molly Ringwald remembered how she had been fired from "The Facts of Life." Apparently, Ringwald's character was going to be one of the original four that the show kept, along with Blair, Tootie, and Natalie — there was no Jo on the horizon yet. According to Ringwald, they soon changed their mind: "What they said is, they wanted something closer to Lisa Whelchel, who played Blair, they wanted something closer to her age and I was too young at the time. I was a little bit of a different generation." 
Ringwald was just 12 years old at the time, and didn't take an offer to continue occasional appearances on the show, noting, "Once you've been a regular and then you're booted to be a semi-regular, it was really hard and humiliating. My mom said, 'Do you really want to do this?' and I said, 'No,' and that was it." Executive producer Jerry Mayer said in Entertainment Weekly's oral history, "I still think it's funny that, of the girls they decided to cut, one of them was Molly Ringwald, who, even though they were all very talented, went on to be the biggest star of the bunch. I remember thinking, 'God, I hate to lose her, because she really has talent!'" It all worked out — per Biography, Ringwald's appearance in a 1982 film adaptation of William Shakespeare's "The Tempest" caught the attention of director John Hughes.