Former Ink Master Contestant Robbie Ripoll's Gruesome Convention Injury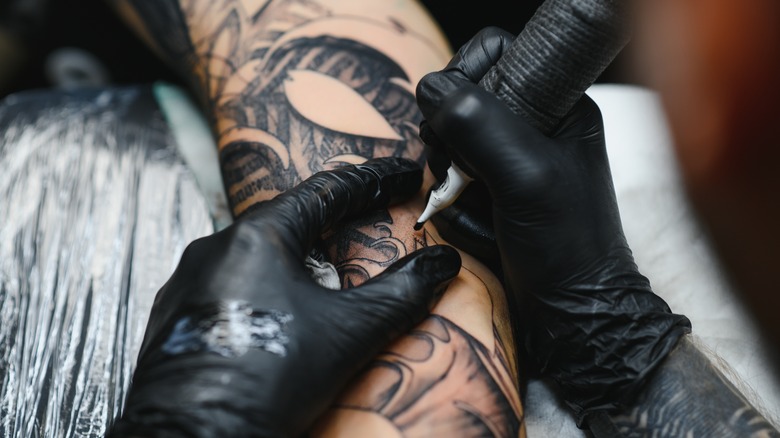 Hryshchyshen Serhii/Shutterstock
In August 2022, fans of the TV show "Ink Master" were relieved to learn that the Paramount+ streaming service is bringing back the popular series, with a new host and new judges, as Variety reported. Each season of the show features several tattoo artists competing for the final $100,000 prize and the coveted Ink Master title.
Being featured on "Ink Master" — and certainly winning — can, of course, raise a tattoo artist's public profile (and their rates), and possibly be a boon to their career. Just ask season 5 contestant Robbie Ripoll. He may have only finished 13th in the competition, per Inked, but his career seemed to be doing well since then, with Ripoll going to conventions, meeting with fans face-to-face, and showing off his skills. Unfortunately for Robbie, he also performed another activity at tattoo conventions — one that is extremely dangerous, as he found out the hard way back in 2019.
What is body suspension?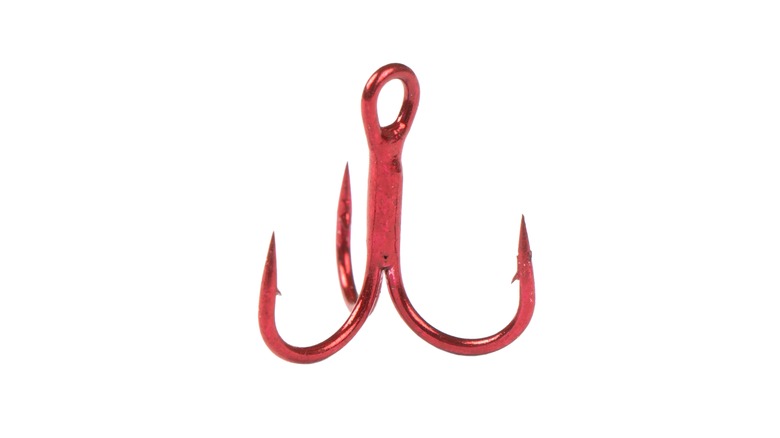 BigTunaOnline/Shutterstock
For millennia, various cultures have practiced piercing the skin of an individual and then hanging him or her from hooks, according to the Guardian. In parts of India, some variations of the practice involve the participant swinging, according to the academic paper "'Hook-Swinging'" in India. A Description of the Ceremony, and an Enquiry into Its Origin and Significance," via JSTOR.
If this sounds indescribably gruesome, dangerous, and painful, that's because it is. Trauma physician Tom Bowers didn't immediately condemn the practice, but warned that the dangers include nerve and tendon damage as well as infection.
Practitioners swear by it, however. Professional suspension artist Starr Belew says that when she suspends, both she and the crowd watching her are energized. "When I hang, I immediately go into an ear-to-ear smile and everyone I could see in the crowd below me was smiling just as big, snapping photos or pointing with their hands over mouth [sic]. I've got to say, it was an amazing experience," she said (via the Guardian).
Robbie Ripoll's suspension goes horribly wrong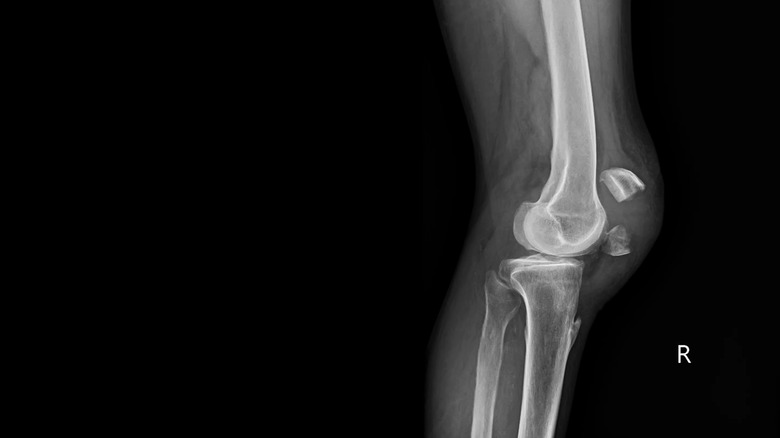 Peter Porrini/Shutterstock
Robbie Ripoll also got into body suspension and even performed it at conventions. As he explained on Instagram, "When I'm up there, I'm free, I'm weightless ... when I truly let go and get in touch with another part of myself. The true animal spirit," he said.
Unfortunately, at the Kansas City Tattoo Arts Convention in 2019, something went wrong and Ripoll fell several feet from his contraption and onto the floor. He suffered a compound fracture to his right tibia and fibula, and shattered his ball joint, forcing him to cancel the rest of his appearances at the convention while he convalesced in an area hospital.
So gruesome was the accident that a video of it, embedded in Inked, was removed from YouTube for violating the platform's terms of service. According to a follow-up Inked report, he endured several surgeries and months of physical therapy, and still wound up having to have his leg amputated.
Ripoll seems to be doing reasonably well in the years since the life-changing accident. In August 2022, he posted a video of himself on Instagram enjoying a rope swing into a pool beneath a waterfall, a prosthetic where his right leg used to be. "Over the last few years, I've been able to go from losing it all (including my leg)...to building a 7-figure tattoo shop," he noted in the caption.