Where Is James 'Jimmy' Keene Today?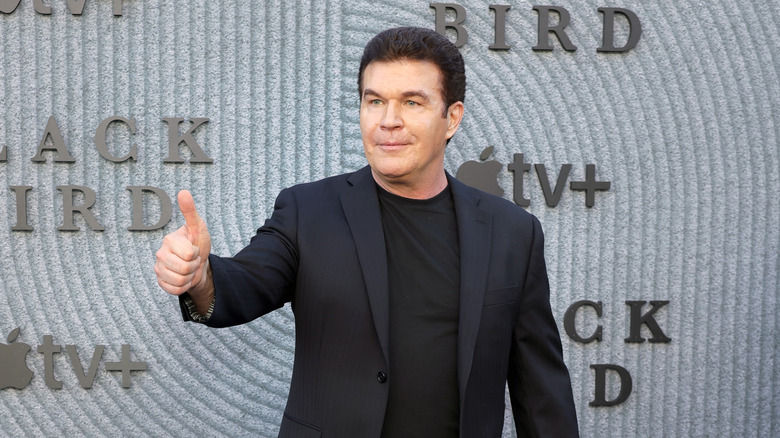 Amy Sussman/Getty Images
The story of James "Jimmy" Keene's incarceration when he went undercover for the FBI sounds like a fictional crime drama, but it's all true. Now, the fascinating tale is being told in the new Apple TV+ miniseries, "Black Bird."
Per Newsweek, Keene's story starts around 1996, when he was arrested by the local police and the Drug Enforcement Agency. With numerous connections to others in the underworld, he was caught in a drug sting. Keene found himself facing a 10-year-long sentence without the chance of parole. But he was given an opportunity to get out early. In his first year behind bars the FBI asked him if he would like to go undercover and get some information about a suspect being held at a maximum-security prison in Missouri, and even though it was a dangerous task, Keene agreed (per the Chicago Tribune).
Keene was targeting Larry DeWayne Hall, who had kidnapped and killed a 15-year-old. Hall was already going to be in prison for life, but prosecutors suspected that Hall had killed up to 20 other people, and wasn't telling anyone where he had buried his victims. If Keene could prod Hall into telling him the locations of his other victims' remains, Keene's sentence would be ended early. Keene was additionally motivated to get out early because his father had suffered a stroke, and Keene was worried for his father's health (per Newsweek).
Hall mapped out the locations of his victims' remains
Andre William/Shutterstock
So James "Jimmy" Keene spent five months getting on Larry Hall's good side, pretending to befriend him, and asking numerous questions about Hall's alleged crimes (via Newsweek). As the "Black Bird" documentary details, Hall confided in Keene that he'd murdered 19-year-old Tricia Lynn Reitler in the 1990s, although he refused to tell Keene where he'd buried her. But later on, Keene found clues that pointed to the location of the bodies. He found Hall in the prison's workshop, carving wooden falcons, and then putting the falcons onto a map. 
This map was highlighted with red dots in three states, and Hall told Keene that the falcons were going to "watch over the dead." Keene believed he had kept his part of the bargain by discovering a potential map of victims, so he began screaming at Hall, calling him names and completely demolishing their friendship. But the FBI couldn't get Keene out in time. The prison placed him in solitary confinement, and by the time he had gotten out, Hall had plenty of time to get rid of the wooden statues and the map. 
Still, Keene was granted an early release, having served only about 17 months of the decade-long sentence. According to Newsweek, he was released with a clean record and was able to spend five invaluable years with his dad, before his father's death in 2004.
Keene's life after prison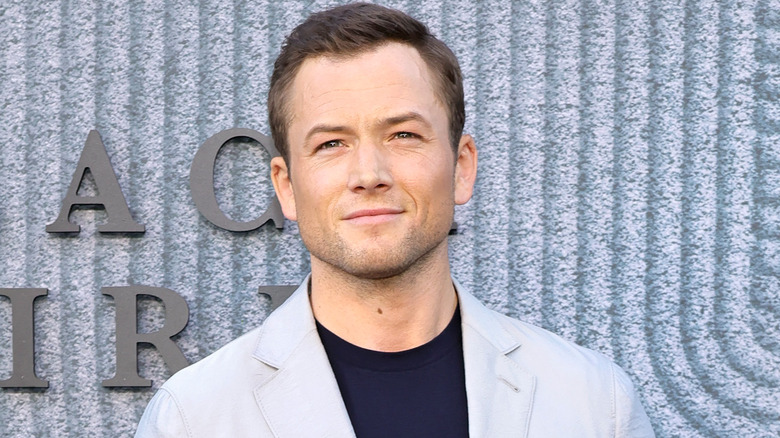 Amy Sussman/Getty Images
According to a 2012 "Dateline NBC" interview (via Internet Archive), Keene is proud of the impact of his 2010 memoir, "In With the Devil: A Fallen Hero, a Serial Killer, and a Dangerous Bargain for Redemption." The book spurred fresh investigations of Hall's crimes in Indiana and Wisconsin, where investigators uncovered new pieces of potential evidence that were sent for DNA testing. In addition to authoring a book, Keene has worked in real estate. A free man with a new lease on life, Keene revealed confidently, "I've done something good for the things that I did wrong." 
Keene is an executive producer on the Apple TV+ miniseries, "Black Bird," and his character is played by actor Taron Egerton (above) (via IMDb). The show is based on Keene's memoir. Radio Times reported that Egerton met with Keene and they formed "an incredible sense of kinship" during filming. Keene also has a cameo in the show's final episode. In June 2022, Keene attended the premiere showing of the Apple TV+ show, along with showrunner Dennis Lehane and actors Greg Kinnear, Taron Egerton, Walter Hauser, and Sepideh Moafi. Keene re-released his book on July 5, 2022, under a new title: "Black Bird: One Man's Freedom Hides in Another Man's Darkness."