What Is A Special Master Attorney?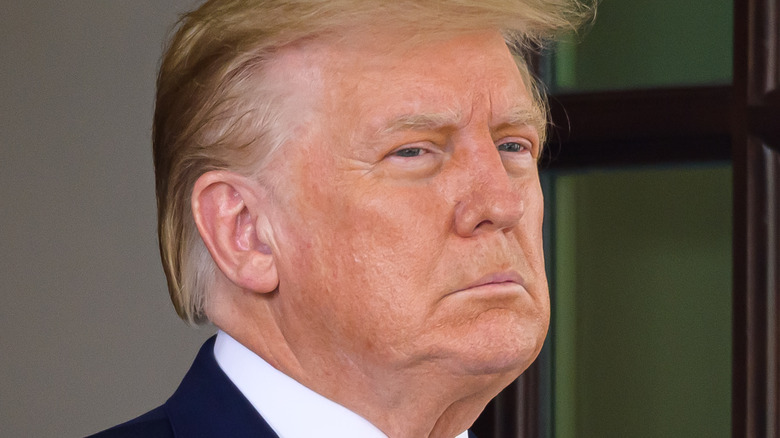 noamgalai/Shutterstock
On August 8, 2022, FBI agents executed a search warrant at former president Donald Trump's Mar-a-Lago home in Florida (per CNN). In the ensuing weeks, more details were revealed about the raid, including what the agents were looking for and why. As the New York Times explains, Trump is accused of potentially having mishandled an untold number of government documents from his administration, including some that could possibly be classified, by storing them in his Florida home rather than submitting them to the National Archives. According to Vanity Fair, Trump could possibly be facing criminal exposure for allegedly violating the Espionage Act, allegedly mishandling government documents, and allegedly obstructing justice.
On August 22, according to CNBC, Trump requested a "special master" to oversee the Department of Justice review of the seized documents. Those not familiar with the intricacies of the U.S. legal system may not be familiar with what that term means and what the role of a special master is.
A Third-Party Reviewer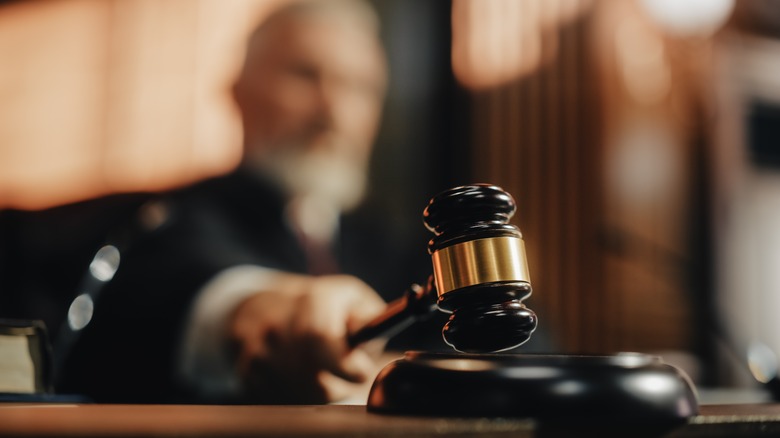 Gorodenkoff/Shutterstock
Think of the discovery process of any legal action as involving two parties: the person being investigated, and the investigators carrying out the work of reviewing each piece of evidence. A special master, according to the Washington Examiner, is a third party appointed by a judge who "conduct[s] independent oversight for a specific part of a case or controversy."
In Donald Trump's case, the special master would be in charge of ensuring that certain documents do not wind up becoming evidence in the potential criminal case(s) against him, and, as CNN reports, are returned to him. Specifically, according to the New York Times, the former president is keen to see that documents that may be covered by attorney-client privilege, and/or executive privilege, do not get entered into evidence and are returned to him.
Trump's request almost certainly came too late, according to Barbara L. McQuade, a University of Michigan law professor, who claimed that all of the evidence has already been looked through, making the appointment of a special master redundant. "The horse is out of the barn," she said.
Examples of Uses Of The Special Master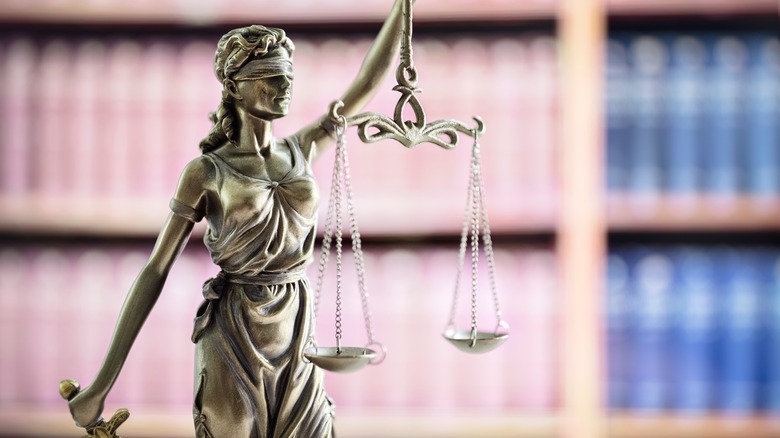 Brian A Jackson/Shutterstock
According to Cornell University Law School, special masters have been appointed in cases ranging from simple matters of child custody, to state territorial disputes, to compensation of the victims of the September 11, 2001 terrorist attacks.
As Covina Divorce Lawyers explains, in child-custody cases, special masters can act as sort of extensions of the court. In a specific example provided by the law firm, a special master, who could be an attorney or a child psychologist, would arbitrate in mundane matters, such as which sport the child should play, rather than those matters being brought before a judge.
In the case of the state territorial disputes, in a New York case, as a companion Cornell University Law School report explains, a special master was brought in to review the century-old boundary between New York and New Jersey, including by reviewing maps printed in 1819.
In the September 11 case, the special master in charge of the September 11 Victim Compensation Fund even has a website, last updated in April 2022, explaining the appointment of an interim special master.